So long for this, right? Android N Developer Preview 2 update, for the month of April, has just surfaced. The release was announced over at the Android Developers Blog, a few hours ago.
Vulkan 3D APIs, Emoji 9 Support, Launcher Shortcuts, and much more.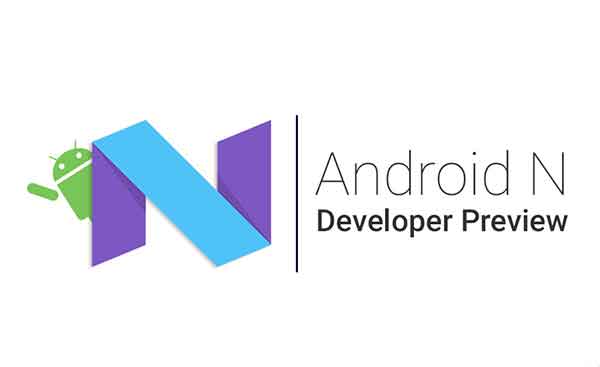 Been a month since the first Android N Developer Preview popped-up, followed by a minor update that fixed a few bugs and improved performance on the supported devices, running the preview. While the first release was labeled as an Alpha build, this month's update is stepping a leap onto the Beta stage, with more improvements, stability, features, and of course, a new build number.
What's New?
Google is aiming at making the preview, even more, better with the Preview 2. A few bugs, as reported by several users have been fixed with this update, including:
Issues with not able to connect to hidden WiFi networks.
Long pauses/lags with Multi-window support.
Closing of ongoing activities while using the Direct Reply function.
Issues with Burst mode on devices like the Nexus 6P.
The above is just a few, of more outlined bugs that have been fixed with the new update. The major additions and changelog, as mentioned by Google are as follows.
New 3D graphics API, Vulkan: The rumored graphics rendering API has finally made its way to Android, with Preview 2. Android is taking a completely new approach towards graphics, and it is going to be a great advantage for users, rendering better visualizations and providing a performance increment while heavy-apps are drawn/executed. The new API has proved to cause as more as 10-times reduction is CPU overhead while making draw-calls, compared to OpenGL ES.
Launcher Shortcuts: This is an extremely new concept, that will allow users to display action-specific shortcuts for a particular app, on the launcher. So basically, when you tap the shortcut, you will directly be conducting a common or recommended action within the app. These dynamic shortcuts will perform a designated action, rather than just opening the app (Cool! Eh?). A total of five dynamic shortcuts could be created for a single app. Of course, the developers will need to add launcher shortcut APIs to their app.
Emoji Unicode 9 support: A long list of new emojis have just made their way to Android via Preview 2. Android is changing its course and moving a little far from their generic emoji designs, adding some new people emojis, making them more human-like. A few activity emojis have been introduced. Also, skin tone variations for several of these have been added. App developers could instantly start incorporating this new emojis into their apps.
Further, there are some API changes that have been made, in context to the improvement of features like multi-window, bundled notifications, and a bunch of other things.
How to Install Android N Developer Preview 2?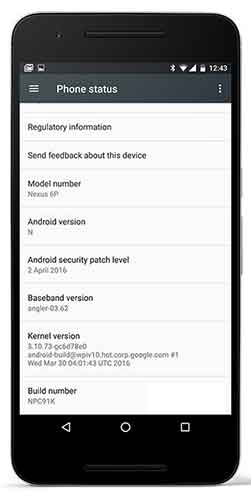 The regular method to update to Preview 2, is by joining the Android Beta Program. If you are an advanced user, you can also update, either by sideloading the OTA zip over the previous preview or by manually flashing the complete system image (click the link below for instructions).
Once you have updated, do let us know about your experience with this update.
If you are facing any sort of bugs after the installation, let us know by commenting below. And don't forget to report them over to the N Developer Preview issue tracker. Know that the faster and the better you provide your feedback, the faster Google will be able to address them, and issue the next release (But of course, the next month).