It has only been a few days since we first saw the Android N Developer Preview. It does bring a lot of new features to the supported devices, including the Nexus line-up, Pixel C, and Android One. Today, we have seen a new Android N Developer Preview Update surfacing.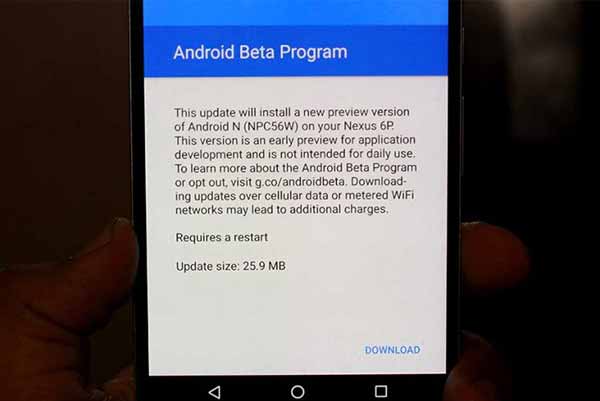 We received the update notification, during the last two hours. So yes, it is beginning to roll-out worldwide, within the next few hours. The OTA update is approximately 26 MB, which we suppose is going to introduce some minor changes and improvements to the first preview, which was dated back a week. Along with this, Google has also pushed the updated preview system images to their servers.
It seems like the only devices included in this update are – Nexus 6P, Nexus 5X, Nexus 9, and Nexus 9G. The build number is, however, differences between the Nexus 6P/Nexus 5X, and the Nexus 9. For the 6P and 5X, it is now NPC56W, while for the Nexus 9 & 9G, it is NPC56X.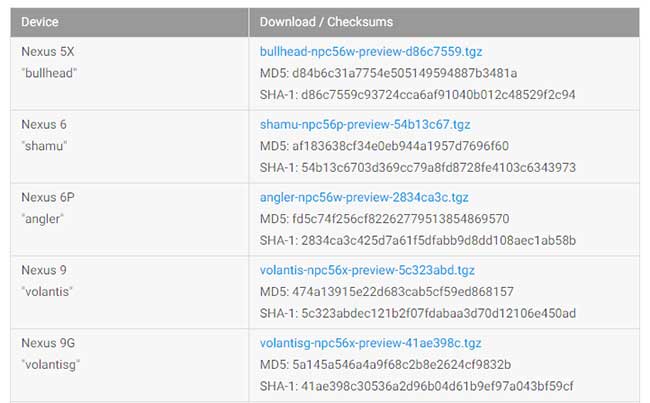 The incrementation in build number for specific devices indicates that the update is mostly concerned with device-related changes, and improvements.
If you have not yet received the update, make sure that you have enrolled your device in Android Beta Program. Or, if you are willing to take the job to your own hands, you can simply install the system image. Just follow the link below.
How to Install Android N Developer Preview
At the moment, there is no official log for the changes, by Google. But as soon as we come across something new, or get poked with more related information, we'll be updating you instantly.
Visit the Android Developer's web page for more information and downloads on this update.
Have you updated yet? Let us know about your experience on the new Android N Developer Preview update.