Nokia is always known for doing things differently than other OEMs out there. The same reflects in the latest Android Pie Update for Nokia 2.1. Yes, the budget-friendly and entry-level smartphone is getting the latest Pie OS upgrade with the Go Edition version. This means all the cool features of like gesture navigation, AI-based adaptive battery, improved notifications, redesigned Settings UI will grace the Nokia 2.1.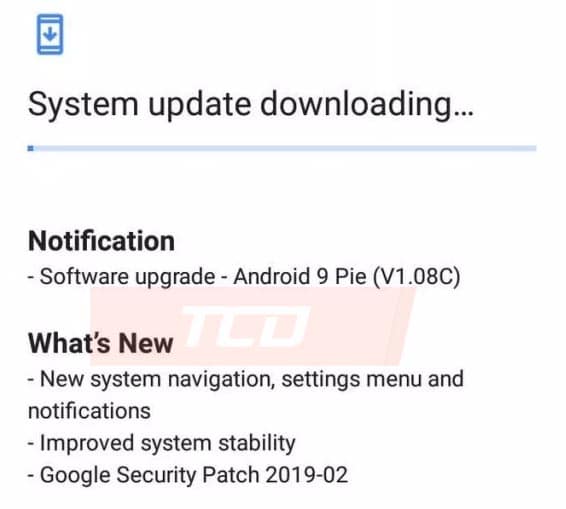 The latest Android Pie Update for Nokia 2.1 comes with software version V1.08C. It is available over-the-air (OTA) and weighs around 900 MB. Keeping up with its efficient software support HMD Global is also teaming up the February 2019 security patch with the Pie OS update. Currently, the update is available in certain regions but soon it will be available in other regions over the globe. The new system update will also improve the device stability.
This is not a shocker as already HMD Global mentioned of Nokia 2.1 getting Pie update in the 1st quarter of 2019 in its Pie roadmap plan. Here you can take a look at the roadmap plan of Nokia Android Pie program for its devices.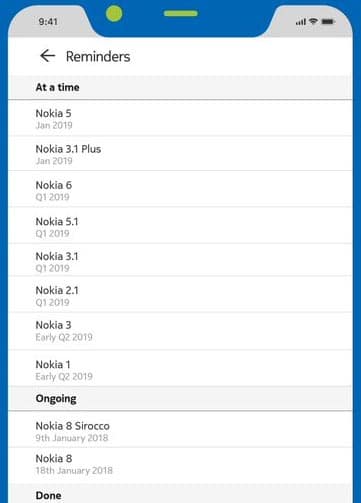 Even Juho Sarvikas CPO of HMD Global tweeted about the Pie update. No wonder it's a great deal of facts that this update will prove useful to all those budget conscious users who use Nokia 2.1. They can literally now enjoy the lightweight version of Android Pie.

Usually, we see the latest Android OS system upgrades are rolling mostly for latest and high-end devices. Then the question comes, what about those devices which have lesser hardware and fall into the budget category. Well, Nokia has a wide range of these budget devices which run on the Go edition of Android OS. It is the lightweight variant of the latest Android OS which caters to devices with low storage and moderate hardware set-up.
Speaking of which, Google was smart enough to come with the concept of Android Go edition. This is because of the rapid demand of Android OS and a diverse category of users. These users are not limited to Premium high-end devices. Now Google has also expanded the concept by integrating the latest Android Pie with Go version. This will essentially enable those budget devices to have Android Pie OS on them.
How To Download Android Pie Update for Nokia 2.1
The Pie update is definitely going to follow the usual airborne method of rolling into the Nokia 2.1. Depending upon region and tele-carrier users may not get the date immediately. OTA rollout is a phased process and when it's a system update there is some delay in it..! However, if you see a long delay and you're not receiving the update then you can manually search and install the update
To do it, go to your device Settings > System Update >Tap on Check for Latest Updates.  Download the update if it shows up with V1.08C. We suggest you use a Wi-Fi network and download it quickly. Make sure to charge your device's battery around 50% or more before installing the Pie update. A low battery will hinder in installing Android Pie on your Nokia 2.1.
So, install and enjoy the latest sweet treat from Google on your Nokia 2.1.