Android Wear v1.5 is now available, download it and enjoy the new features.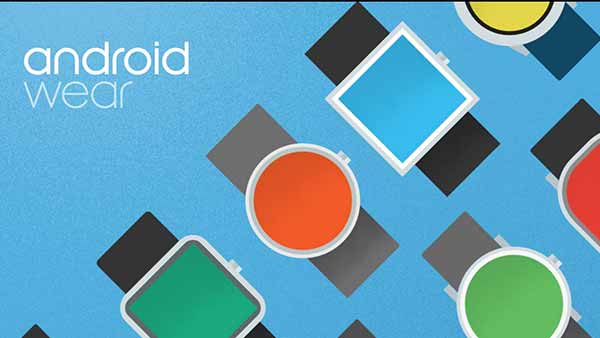 Android 6.0 (Marshmallow) brought a cool new feature to the supported devices – Doze mode. This allows your phone, to efficiently manage background applications, whenever it is left to sleep-mode. But Doze has a bad habit of self-closing apps that run in the background. While the feature is being improvised, to tackle background apps in a more efficient way, so that users could choose which apps would stay persistent when Doze is operational.
The new Android Wear update labelled v1.5 has finally added proper support for Doze, so that the app wouldn't close when running in the background.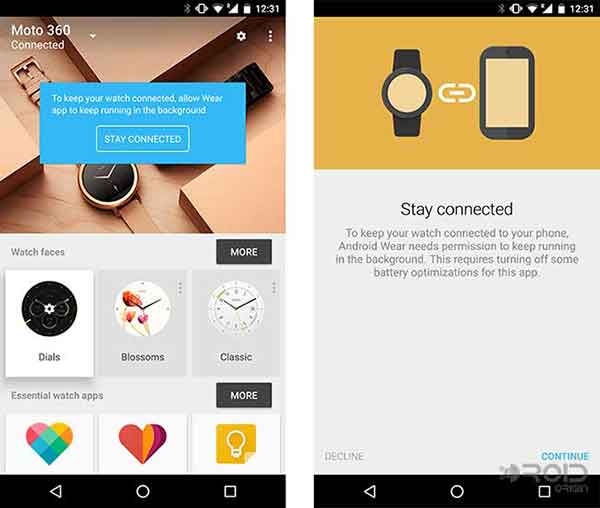 So now, just as you launch the app after updating to v1.5, a blue-colored notification will show on the Android Wear app screen. Tap on it, and you will see a prompt, asking for permissions to stay connected and keep the app running in the background. Note that this will add your Android Wear application to the 'Not optimized' list. Which means Doze battery optimizations for Android Wear app, will be ignored.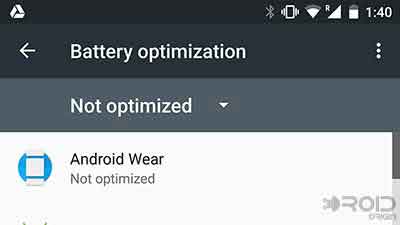 But why is it necessary to run Android Wear in the background? Android smart watches, makes use of companion apps to communicate and perform specific actions, but these apps are not yet considered by Doze, to differentiate, whether to let them keep operating, or close them to save the battery. With this new update for Android Wear, Doze could easily analyze, whether or not, the app is supposed to run in the background. So now, the communication between your Android device and smartwatch will be much more efficient, even when the device is left in sleep mode.
Download Android Wear v1.5
Download Android Wear from Google Play Store
While the update has started to roll-out on the Play Store, but if you still haven't received it, you can grab the APK directly from APKMirror, and install it.
The APK is directly signed by Google and is ensured to safely install on your Android device.
Has the new update brought some goodness to your Android device and smartwatch? Let us know through the comment.