Asus always has surprises under its sleeve for the Zenfone users. Thanks to the OEM, currently, the low-end ASUS Zenfone 4 Max is now getting Android 8.1 Oreo-based ZenUI 5.0 update.
The latest software update brings the new build number 15.2016.1809.412 to the device. This update is available globally for the Zenfone 4 Max with model number ZC554KL.
It is so good to see that within a year of its release, Asus Zenfone 4 Max received the promotion from Android Nougat to 8.1 Oreo. Where popular names like LG are unable to roll software upgrades in time, Asus is doing a great work when it comes to software updates. The company has been rolling the new ZenUI 5.0 skin to various of its smartphones from last few weeks.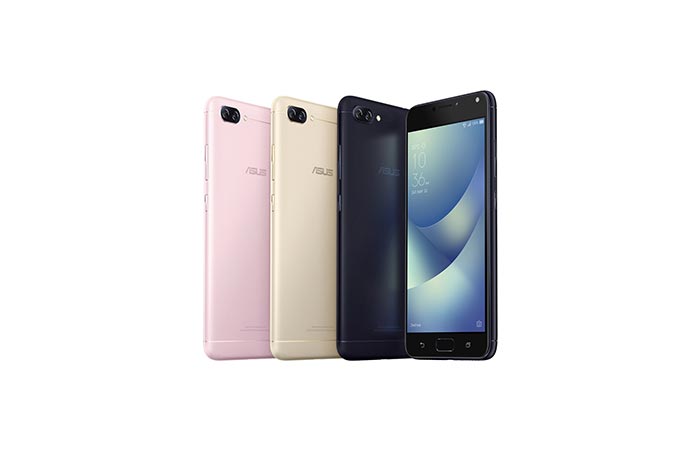 What's New in Zenfone 4 Max Android 8.1 Oreo Update?
Apparently, Zenfone 4 Max is getting the system step-up to Android 8.1 Oreo and also getting the new ZenUI 5.0 skin. So, as we know, the software update packs all the standard Android Oreo features.
The users can now experience a revamped Power and Settings menu. There are the new auto dark and light theme based on the wallpaper colors. The features of Android 8.0 Oreo such as Autofill API, night-light, Notification dots, picture-in-picture mode, and App categories will also be available. Android 8.1 Oreo will limit the background activities on your device for effective power management.
The complete list of features in Android Oreo could be seen here.
ZenUI 5.0 New features
Asus ZenUI 5.0 brings the following features like
Settings page with a new design
Smart Screen On functionality
lock screen wallpaper slideshow
Apps suggestion based on user's use
OptiFlex 3.0 for app optimizations
Scheduled Charging
Game Genie with live-streaming support and muting alerts
Twin Apps
Face Unlock
That's quite a lot of features for one to get excited about.
Update Asus Zenfone 4 Max to Android 8.1 Oreo Now!
Android 8.1 Oreo Update for Zenfone 4 Max is moving as an airborne update. It will reach the phones in phases. All the regions won't be covered in one go. So, you have to patiently wait while the OTA update shows up. Your device will automatically grab the OTA and you will get the notification to install the same. However, if you don't like waiting for the software, then you can manually search for OTA as well.
To do it, go to your device Settings -> About phone -> System Updates. We suggest you connect to a good Wi-Fi network to download the OTA update. As this one is a system update, so software file may be large and weigh in Gigabytes. So, downloading through Wi-Fi will help you save your carrier data.
As Zenfone 4 Max gets Android 8.1 Oreo-based ZenUI 5.0 Update, you make sure to grab and install it. The device may not get a further upgrade to the Android Pie, so do not miss the latest system upgrade.
Source: ASUS ZenTalk