Is heavy mobile data usage a problem for you? Meet Google's new app that will help you monitor and save mobile data on Android. You can download Datally App and know how to use it.
Google is putting immense efforts when it concerns the users. It constantly finds new ways to help those using Android devices, by simplifying their needs. The Internet is a utility that has to be paid for, and even if you do, it is restricted by constraints like speed and data limits. Not every one of us has equal access to it. The saying is that you have to pay more, to get more (speed and data). So if your internet is limited, you can download Datally App by Google and use it to manage mobile and Wi-Fi data on your Android.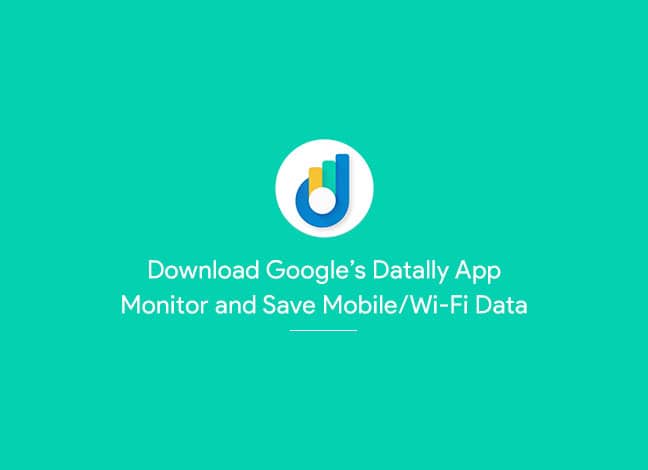 Table of Contents
Download Datally App for Android Devices
Back in June this year, Google announced a new app called 'Triangle' with the purpose to manage cellular data on Android phones. The app has been in testing ever since. It is only recently that Google has re-branded the app as 'Datally' and has published it on the Play Store.
The app serves a better purpose for regions/countries where data plans are expensive and will help you cut down on your phone's data usage pretty easily.
You can download Datally app directly from the Play Store. The current app is version 1.0 and has already received 10,000-50,000 installs across the globe. Just click on the button below.
If you wish to install the app manually, you can also grab the package installer directly from APKMirror.
You can download Datally app and use it on any Android device running Lollipop 5.0 or above. We have personally tested and found this app to truly compatible with latest Android versions including 8.0 Oreo and Android 8.1 Developer Preview 2.
How to Use Google's Datally App
Step 1: Grant Permissions
The app offers a very neat and simple user interface. Once you have installed the app, you can launch it from the app drawer. Tap on the 'CONTINUE' button. The app will prompt you to grant permissions. So grant the permissions by tapping on 'ALLOW'.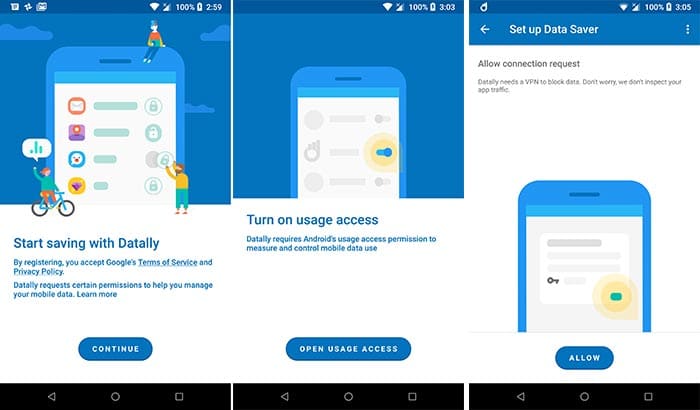 Next, you shall be required to provide Usage Access permissions to the app. This is required so that Datally can track the installed apps to show you metrics and offer ways to control the mobile/Wi-Fi data.
Once you have provided the said permissions, you can set up the Data Saver. The app will ask you to allow VPN connection so that the app can monitor the network traffic and help you save mobile data.
Step 2: Use Datally App to Monitor and Save Data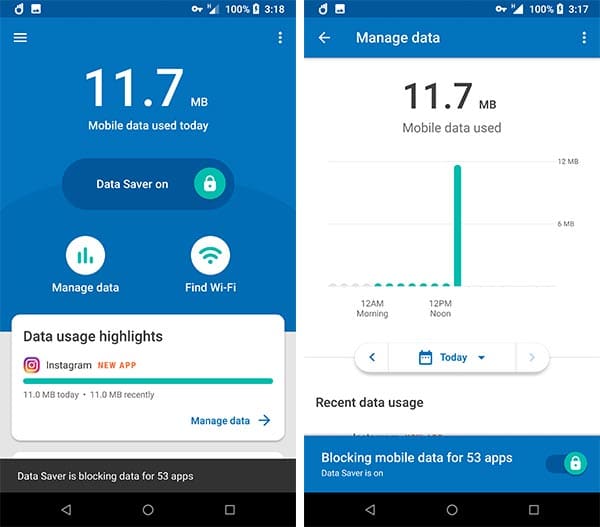 As soon as you do it, the Data Saver will start tracking the network usage by different app. You can tap on 'Manage data' anytime to observe the current data that is being used and which apps are taking a toll on consumption. You can also allow/block data (Mobile or Wi-Fi) on a per-app basis.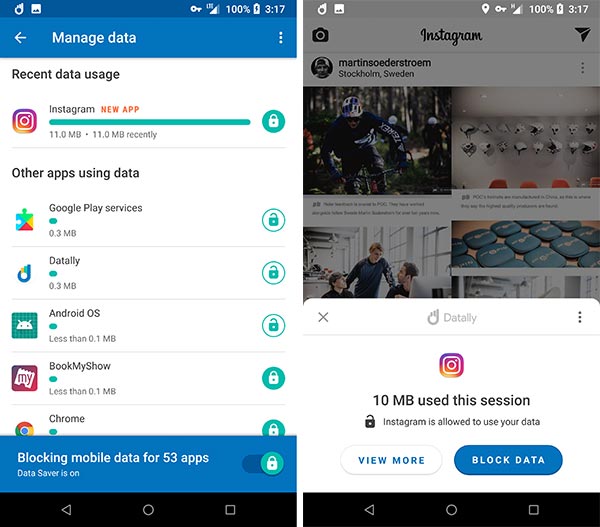 Once the app monitors your data consumption, it will offer suggestions that will help you cut down on data. If you try to open an app, say Instagram. There will be an on-screen bubble on the screen edge. Tapping on this bubble icon will show you the current data usage by the specific app. If you feel the app is using excess data, you can directly Block Data from the interface.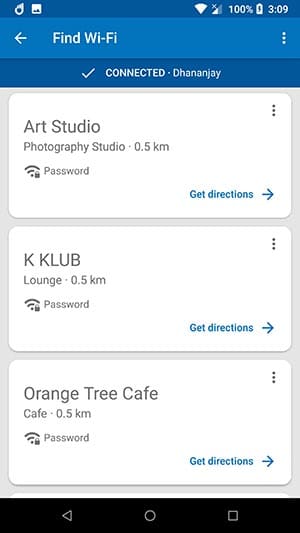 The app also offers a hefty feature to help you find nearby user-rated Wi-Fi connections. It also suggests you the directions to the Wi-Fi access point location.
Overall, Datally is a great app for those who have got limitations on their internet plans. So, you have just been able to download Datally app by Google and can use it now to conserve your available data. Kindly share your opinions on this new app.