Through this post, you will be able to download Google Markup App from Android P and install it on your device.
Google has recently announced Android P, with the first developer preview now available for download. It is the latest news that we have been hearing everywhere now. The majority of OEM devices are still only getting updated to Oreo or Nougat. And mostly only newer released phones get Oreo in-built. But Google has its own phase of development. At this stage, Android 9.0 is in a very early phase. The released version is strongly recommended only for developers and couldn't be regarded as a daily driver. If you have phone substitute where you can try beta versions then Android P might just be the best for you. The features are most likely to be concentrated only on the supported Pixel devices.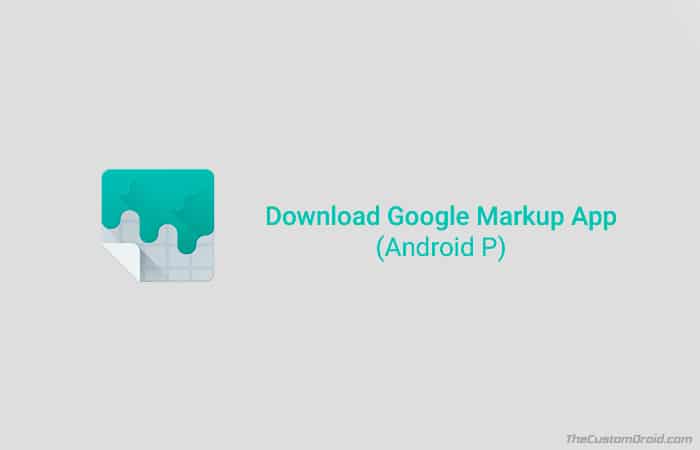 Pixel smartphones are the flagship devices from Google. So Google offers its users to try out the new products prior to its official release. This consideration may attract more users to Google devices. Since Android is going to be dominating for a long time in the future, getting awarded with this key features are appreciated as well as entertained by the users. So if you feel like tasting a bit of Android P, here's your chance to download Google Markup App, directly from the Android P Developer Preview.
Users are extracting out the key features related to the Android P and many have found out that there are so many changes for Android P from its predecessor Android Oreo.
Table of Contents
Google Markup App Port from Android P
The new Android version includes a ton of minor and major changes and improvements over Android Oreo. These include a totally revamped Notification Panel and Settings, new Power menu, more intuitive volume controls, and much more. While testing the developer preview, we stumbled upon a new app known as "Markup". The new Google Markup app allows the users to crop and draw doodles over your captured images or screenshots. Up until now, we have been able to use a similar feature in WhatsApp while sharing an image with the contacts. Adding the same functionality to the default Android framework is really a neat step.
Right now users have to access other editing apps to do all this. But with the introduction of Markup in Android P, you can avail this option right from the screenshot notification. You can also try this feature on your Android device. This was figured out by Recognized Contributor Quinny899. This will enable users to download Google Markup app and use it on their device without having to install the developer preview. Older devices running Android Marshmallow, Nougat and Oreo can easily install the new Markup tool and use it on their devices. Since this is a backport, you can only install Google Markup tool on ARM64 devices.
On the Pixel devices running the Android 9.0 Developer Preview, users can directly access Markup while editing an image. However, using this port is a little bit different. The developer has also stated specific instructions to use the app.
Step 1: Enable Unknown Sources in Settings
In order to install the Markup tool, you must first enable Unknown sources in the device settings. This will allow you to install third-party APKs on your Android device.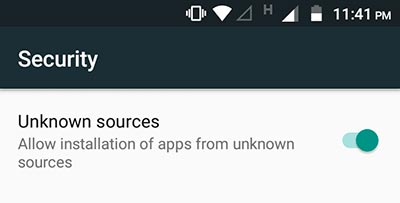 So, go to Settings -> Security and enable the "Unknown sources" option. On Android Oreo, go to Settings -> Apps & notifications -> Special app access and enable "Install unknown apps".
Step 2: Download and Install Google Markup App

Download Google Markup tool: Link
If you have downloaded the APK onto the PC, make sure to transfer it to your device.
Use a file manager to navigate to the phone's storage and and tap on the "com.google.android.markup.apk" file.

Follow the on-screen instructions to install the APK.
Once installed, follow the steps below to use Google Markup app on your device. Note that the app wouldn't create an individual icon on the homescreen or app drawer.
Step 3: Use Google Markup Tool

Open Google Photos.
Select the image that you want to edit with the tool.
Tap on the edit icon.

Select the box-style icon on the right-end of the editor menu.
When prompted, select "Markup".
Go ahead crop the image or draw doodles over it.

Wait, there's another way to use Google Markup app. Simply take a screenshot and then swipe down the notification bar. Then, tap on the "Share" button below the captured screenshot and select "Markup".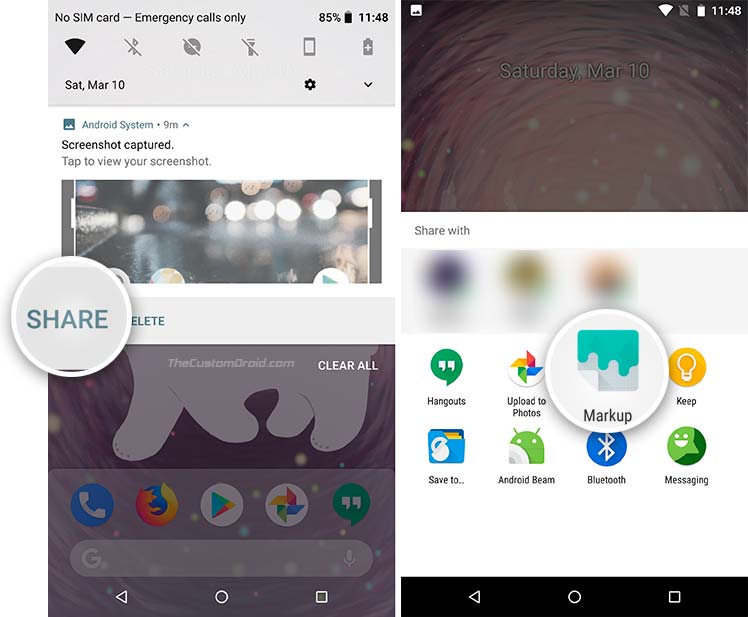 Hope this post helps you to fulfill your wish to download Markup in Android P. If you find this helpful kindly mention in the comments or contact us directly.