Get a flavor of the latest Nokia smartphone on your device now. You can download Nokia 7 Plus stock wallpapers from here and apply them on your device.
Nokia was once the most-trusted smartphone brand which stopped its smartphone manufacturing for years. However, Nokia made its comeback last year with a mid-range smartphone launched at the MWC 2017. The company recently made its launch of the latest smartphone – Nokia 7 Plus, which will be available soon across the world. The Nokia 7 Plus will be based on the Android One Program. Which means the device will be running the Stock Android software powered by Google. The phone shall be reaching the market in coming weeks, which means there's still some time before you can get your hands on it. Until then, you can easily download Nokia 7 Plus stock wallpapers and get a little taste of the latest Nokia flagship.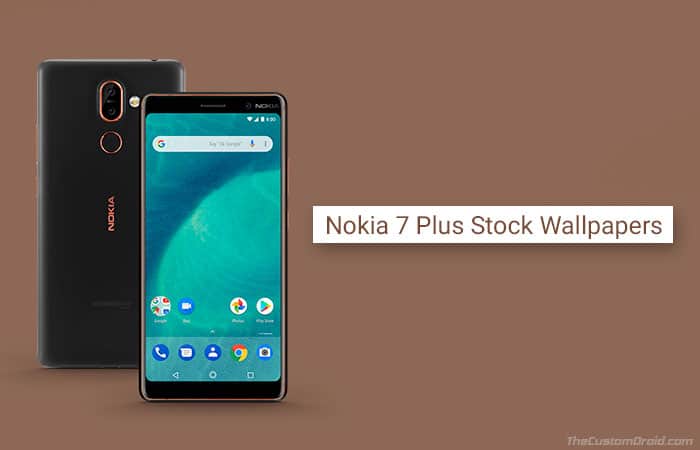 To recap, the Nokia 7 Plus will be the first device from the manufacturer to offer a 6-inches full-HD+ display with 18:9 aspect ratio. Thus it will have minimal bezels on the top and bottom. On the rear, it sports a dual lens setup encased vertically, with the fingerprint sensor placed right below it. The dual camera setup features 12MP+13MP lens with Zeiss Optics. The 16 megapixels front camera fills in your device with pictures rich in color, even in poor lighting. It is powered by octa-core Qualcomm Snapdragon 660 chipset, 4GB RAM, and expandable micro SD storage up to 256 gigs. On the software end, it runs on Android 8.0 Oreo and is powered by 3300mAh Nim removable battery.
The phone's aluminum unibody design and ceramic coating aren't the only visual elements that would attract the users. Users can also download Nokia 7 Plus wallpapers and add its phone's visual touch to there own device.
Nokia 7 Plus Stock Wallpapers for Android Devices
We all know that each smartphone that gets newly launched will be bundled with a set of uniquely designed wallpapers exclusively prepared for them. Talking about the Nokia 7 Plus Stock Wallpapers, the OEM has bundled 11 different stock wallpapers on the device. These wallpapers can only be found in the Nokia 7 Plus. We have now received the Nokia 7 Plus wallpapers and are really excited to share with the public. They include a mix of landscape shots and abstract type images, which will add a quality touch your phone.
All these wallpapers are sized 2160×2160 pixels, best suited for phones with a fullscreen display like OnePlus 5T, Pixel 2 XL, Redmi Note 5 Pro, etc. These could be easily cropped and resized for other devices as well. Below is the preview of all the wallpapers, you can click on them to expand.
We have linked all the 11 wallpapers packed in a ZIP file for your convenience. If you wish to download them individually, simply follow the link to the Google Drive folder.
Download Nokia 7 Plus Wallpapers
It's nice to see some stuff popping out from the device prior to the actual availability in the market. So this post just helped you to download Nokia 7 Plus stock wallpapers. Let us know which ones do you like the most?
Also, don't forget to share your opinion about the device. Do you think it will be able to stand out against other OEM devices at the given price point? Simply drop a comment below.