OnePlus 6 stock wallpapers are now available for download. For those of you who are looking forward to getting the OnePlus 6 feel on your Android phone can simply download these wallpapers and apply them.
Since months we have seen numerous renders and early speculations regarding OnePlus' flagship killer for the year 2018. And finally, the company announced the phone over at the live event that took place in London, during last evening. The new phone brings a totally new perspective to the company's design guidelines and marks a great example of not just surviving, but leading the current smartphone market trends. Before you even download OnePlus 6 stock wallpapers, let us first take a quick look at the specs and features that you'd see in the new OnePlus flagship.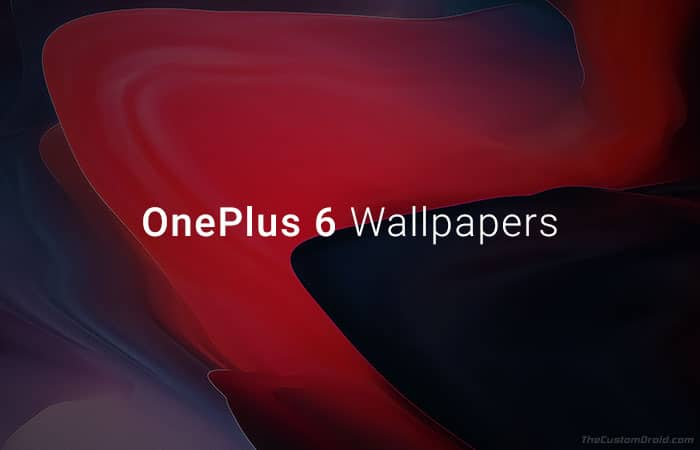 The OnePlus 6 seems to be very nicely designed with the much longer 6.28-inches OLED display and a glass back. There have been several controversies about the infamous notch, which we finally got to see officially. For users who do not like it, will also have an option to conceal it using a software feature. On the inside, the phone is powered with Qualcomm Snapdragon 845 chipset, a dual 16MP+20MP camera setup, Corning Gorilla Glass 5 technology and much more.
When it comes to the software, the OnePlus 6 indeed stands out with the clean experience and Android 8.1 Oreo out-of-the-box. It is also one of the first devices to get Android P Beta even before the launch.
There's still some time before you can actually get your hands on the phone. Until then, download OnePlus 6 stock wallpapers and apply them on your phone.
Also, read: How to Install Android P Beta on OnePlus 6 right now!
OnePlus 6 Wallpapers by Hampus Olsson
Now, every new OnePlus phone comes with a bunch of new wallpapers that are unique to the device. Which strive on providing a more visually attractive experience. Well, the story is no different for the OnePlus 6.
Right on the date of its launch, famous artist/designer Hampus Olsson published the set of all-new OnePlus 6 stock wallpapers. The artist, as many would call him, is also the creative mind behind almost all the wallpapers that you've seen on the previous OnePlus phones, as well as on one of the most famous Android custom ROMs – Paranoid Android. There's no doubt that his work is greatly appreciated by everyone who even had the chance of having a glimpse of it.
This year, Hampus again did a marvelous job with the OnePlus 6 wallpapers making them soft, clean, and vibrant, all at the same time. He does mention that this experience takes him back in time when the OnePlus 2 was to be launched. The design and art would look quite similar, only that the new wallpapers are more polished and vibrant, accompanying the bezel-less display.
Note: The below images are only for preview purpose. For full resolution images, please refer to the links below.
Download OnePlus 6 Stock Wallpapers
There are a total of 5 different wallpapers, where each of them is available in 3 different versions – 2K resolution (1080 x 2280 px), 4K resolution (2160 x 4560 px); and (3) Never Settle version. You can either download the ZIP file corresponding to the version or get individual wallpapers by clicking on the Google Drive link.
Hampus also states that there are a few experimental versions as well that he will share in his upcoming wallpaper app – "Abstruct". So you have just been able to download OnePlus 6 stock wallpapers for your phone. Go ahead, apply them, and let us know which one of all the five do you like the most? And don't forget to share your opinion about the new OnePlus flagship via the comments.
(Source)