The latest from Oppo has landed in the market this month. You can now download Oppo R11S wallpapers for your Android device.
Oppo's R11 had often been compared to the OnePlus 5. In a story over at The Verge, the OnePlus 5T probably looks like the Oppo R11s. Seems like both the manufacturers are having quite a lot in common here. Anyways, the R11S is a new and upgraded piece of technology that was unveiled recently. The design and hardware could be compelling. But, I don't think it would be enough to overpower devices like OnePlus 5, which are great both on hardware as well as software. Now whether you choose to buy it or not, you can still have a little taste of the device by using its stock wallpapers.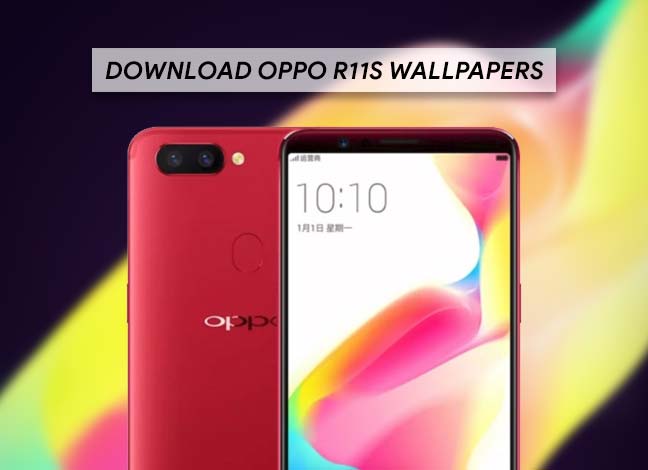 Check out more wallpapers:
The Oppo R11S is ahead of its predecessor with a few major aspects. First, would be the 6.01-inches Gorilla Glass display with an 18:9 aspect ratio. The phone features a bezel-less design with curved edges. The fingerprint sensor on the R11S has also been moved to the rear (well yes, there's not much space on the front, right?). Apart from that, the device is rigged with a Snapdragon 660 Octa-core chipset, 4 GB RAM and 64 GB ROM, and a Dual Camera (20 MP + 16 MP) with phase detection.
The phone comes with ColorOS 3.2 based on Android Nougat 7.1.1 out-of-the-box. The phone is all set to reach the global smartphone market very soon. Seeing the favoritism Oppo has received in China, the R11S is really something that could boost the overall sales of the OEM. Now, without any further ado, let us get over to download Oppo R11S wallpapers.
Also check: Download HTC U11 Plus Wallpapers For Your Android
Download Oppo R11S Wallpapers
Wallpapers are the most fundamental element of an Android user interface. Good quality and well-designed wallpaper could offer a much better visual experience. The Oppo R11S comes with 4 such distinctive wallpapers that could add a nice touch to your Android.
We have managed to grab these wallpapers for you. All the wallpapers are sized at 1080×2160 pixels. They will work best with devices that offer 18:9 displays, including Galaxy Note 8, LG G6, HTC U11 Plus, etc. However, you can easily crop the wallpapers for your display while applying.
You shall have an overview of the included wallpapers by clicking the thumbnails below. Note that these are not full-resolution wallpapers and are only here for reference. To download Oppo R11S wallpapers in original quality, kindly head to the links at the bottom.
For your convenience, we have packed all four wallpapers in a *.zip format. You can either grab the complete package using the Mediafire link or individually download the wallpapers from Google Drive.
Download links: Oppo-R11S-Wallpapers.zip | Google Drive
There you go! You have just been able to download Oppo R11S wallpapers for your Android phone. Let us know your opinions about this new device through comments. Do you want stock wallpapers of other Android phones too? You can let us know and we shall bring them to you.