Samsung Galaxy S7 Wallpapers are now available for download, and you can use them on your smartphones and tablets.
The long-rumored, and the seventh latest smartphone of the Galaxy S series – the Galaxy S7 has been announced and made official during the Mobile World Congress 2016.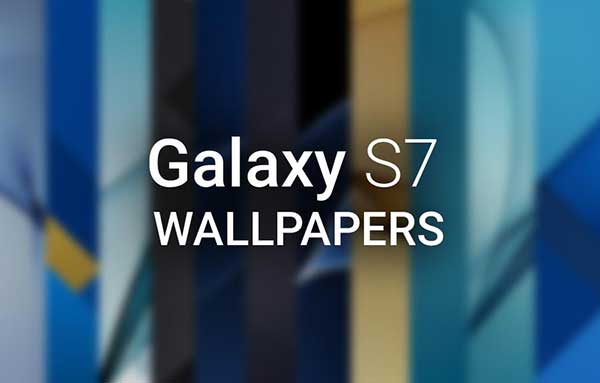 You might not be able to get your hands on this bright piece of hardware right now, but you still can relish the similar experience and theme your Android using its wallpapers. The wallpapers were previously leaked, but not all of them were official. We have managed to gather all the Samsung Galaxy S7 wallpapers for you, thanks to AndroidAuthority. We still aren't sure whether these are original or just neat Photoshop-ing. We do hope to see a fresh system dump when the device is available to the public. Once it is out, we might update this article with more wallpapers.
These wallpapers render an artistic and abstract design, which would look pretty neat on any smartphone or tablet, especially the ones with pure HD displays, like the Xperia Z5 or Nexus 6P. They may be official, or even not, but they do look the part of the S7, so as we can perceive from the advertisements. We cannot assure until we have officially received a system dump.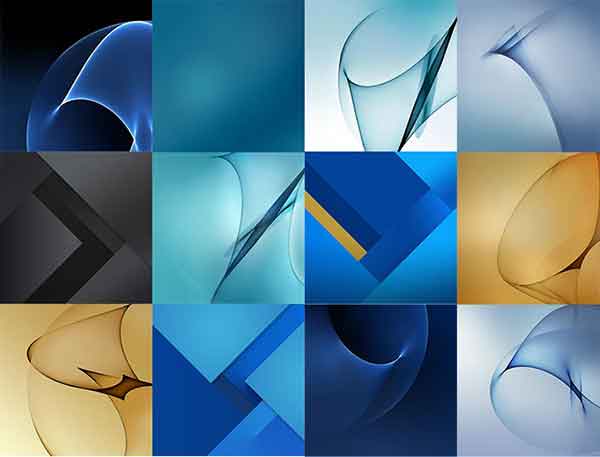 But that's nothing to worry about, just go ahead and download all the Samsung Galaxy S7 wallpapers, packed in a single zip.
Download Samsung Galaxy S7 Wallpapers
How do you feel about these new wallpapers, do you think they are the actual ones or some fakes, rendered by someone on the net. Let us know through the comments, and we would love to discuss the same. Keep reading until we get back with some more stuff from the Galaxy S7.
Are you a Samsung user? These might be interesting for you: