Messaging Apps have become very popular since last few years. Although initially assumed to target the young user group, these Apps are now becoming primary modes of connection between people of all age groups. Telegram is one such popular app with worldwide users counting in over millions. There is one good thing about any messaging App you name today. Due to their requirement in everyday life, the developers bring constant changes and updates to these Apps. It keeps improving the user experience as pr modern needs. Speaking of which Telegram v5.2 is now available for the public. It brings a lot of new features. Some of these are user specific while other targets to make the work of moderator easy.
You can download Telegram v5.2 officially from the play store. Below we have put up the link. We have also discussed the new features which the Telegram v5.2 comes with. Check the complete official changelog below.
Table of Contents
Telegram v5.2 – Changes and New Features
Let's take a detailed look at what are all the new features and updates the new Telegram v5.2 update.
Global permissions for groups
This one is for the moderators and Group Admins of Telegram. They can now have control over the type of content being posted by any group member. This includes posting stickers, GIFs, possible spam links and messages. post the new update to latest version moderators can go to the Settings and make necessary changes as per their need.
Undoing the Chat You've Deleted
This feature is really a necessity in all messaging Apps out there. It's great that Telegram is implementing it now. Often users in the haste end up deleting chat accidentally. Well, not anymore. Now the App will provide you with a confirmation dialog box before to confirm that you are not accidentally deleting the chat. Adding up to that, you can undo a deleted chat. The undo action also shows up with Pop-up dialog box. So, you can play safer with chats.
New options for Sorting in Contacts
The latest update also allows you to sort the contacts by name and also by their last seen on Telegram.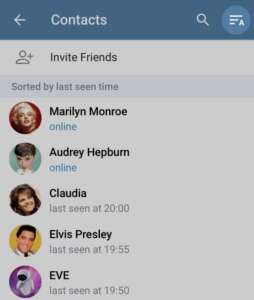 New Upload/Download Animations
After upgrading to v5.2 you can see new animations when you download or upload any media to your chat.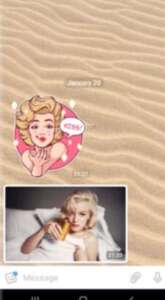 Unified Group Settings
This time Telegram targets to add even more users in a group than what was previously possible. A group can now have up to 20,000 members. Earlier this was limited to 10,000 people. The concept of Super and Normal group has ow dissolved with a unified group approach.
 Download Telegram v5.2
Now without much ado, we have put up the official link for you to Download Telegram v5.2. As its the official download source, it's safe to download and install.
[googleplay url="https://play.google.com/store/apps/details?id=org.telegram.messenger"]
Apart from the official source, you can also download the latest version of Telegram from APK Mirror. Go for the third-party source only if in your region the official download is not showing up.
Other Apps You May Like
So, that's it, guys. Grab the new update from Telegram and enjoy the new features it brings.
Via: AndroidPolice / Source: Telegram