Enjoy the taste of the latest from Xiaomi and download Xiaomi Mi A1 wallpapers right now!
The Android market lead – Xiaomi, has recently announced the much awaited Xiaomi Mi A1 that will deliver the concept of Pure-Android experience with Android One. The A1 is currently storming the whole market with its powerful hardware specs and a premium design, that has already left its mark on the heart of millions. The manufacturer has been well known for its "Redmi" lineup that delivers a fast-performing hardware and latest software support in a pocket-friendly price range. Well, the A1 offers the same and wouldn't cost much to an average smartphone user. It is reasonably priced at less than $300 worldwide (INR 14,999 in India).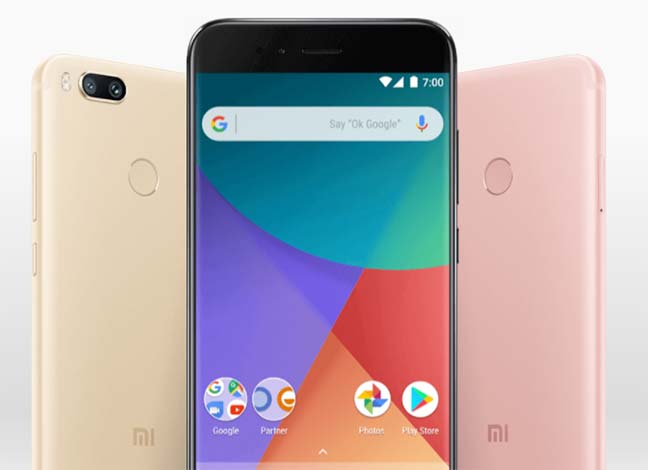 The device has been marked with the seal to be upgraded to Android Oreo and the upcoming Android P in the future. The handset features a Qualcomm Snapdragon 625 Octa-core processor clocked at 2.0 GHz, which makes it powerful enough to handle several tasks/services at once. The Adreno 506 GPU is present to attain wonderful gaming capabilities, paired with a 5.5-inches IPS LCD Gorilla Glass display. It also embeds a Dual 12 megapixels camera that you may only see in flagship devices. All of this packed in an affordable price with Android One, just makes the A1 a great device overall.
Also check: Download Nokia 8 Wallpapers for your Android Device
Download Xiaomi Mi A1 wallpapers now
While the sale is about to begin worldwide, it may still take some time for the device to reach the consumers. So while you wait for that, you can still enjoy some Mi A1 goodness if you download Xiaomi Mi A1 wallpapers and use them on your Android.
For now, we have had our hands on 9 different wallpapers that are a part of the Mi A1's default wallpaper set. The phone features a Full-HD (FHD) 1080×1920 resolution display and these wallpapers are sized for the same. If you wish to use these wallpapers on a smaller screen, you might have to crop/resize them first.
For your convenience, we have packed all these wallpapers inside a ZIP file. To get an idea of what's packed inside the zip, you may click on the various preview wallpapers below. Do not download these previews. They are not full-sized but compressed wallpapers meant for your reference.
Download Links
Now that you know what you will be getting inside the zip, you can download Xiaomi Mi A1 wallpapers packed in a single zip or you can also download individual wallpapers from the Google Drive folder.
Check out more:
You have just downloaded Xiaomi Mi A1 wallpapers for your Android. Go on, apply them to your device. How do you feel about the Xiaomi Mi A1? Do you think it is worth all the hype? Take some time to comment below and let us know.