Intrigued by the Adaptive Icons that are featured in Android Oreo and still can't try it out because your device hasn't updated to Oreo yet? Well, you can now enable Adaptive Icons on any Android device running Android 5.0 or above through the latest Beta of Nova Launcher. We will show you how to use this feature right now!
Android Oreo was recently released and is already gearing up on many Android devices unofficially. However, if your device is still not in the list, you can still enjoy one of the most renounced features of the latest version through Nova Launcher. We are talking about Adaptive Icons that helps you display different app icon shapes in the user interface. We are here to help you enable Adaptive Icons on any Android device running Lollipop 5.0 or above.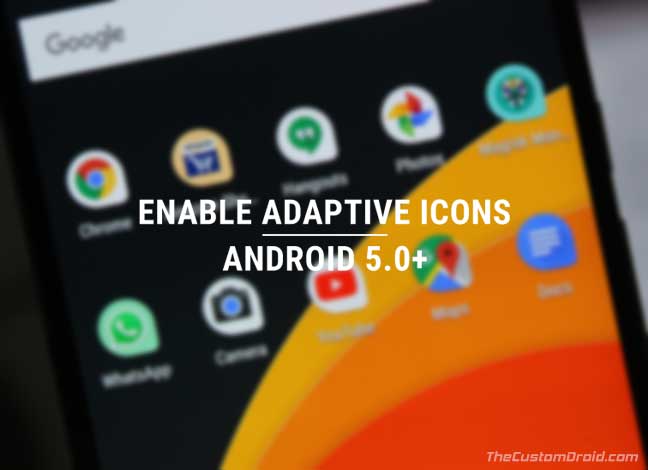 When we talk about Nova Launcher, we mean the reality because the app's development team is dedicated to bringing latest visual features to your devices, officially. So, if you have been using an unofficial method up till now, you can probably give it away. The latest Nova Launcher BETA 5.5-Beta1 update has brought the Adaptive Icons feature right at your home-screen.
So without any ado, let's get on to it and help you download the latest update and enable Adaptive Icons on your Android.
Download Nova Launcher 5.5-Beta1 Update
If you still haven't joined the Nova Launcher's Beta Program, we insist that you do it now. It will allow you to receive and test the latest features. So all you have to do is visit the Beta Testing web page, log in with your Google account, and click on the "BECOME A TESTER" button. This will enable beta updates for your account and the update will be downloaded automatically.
However, if you wish to do otherwise, you can download Nova Launcher 5.5-Beta1 directly from APKMirror and install the APK manually.
— Install Android O Emoji on Any Android 5.0+ Devices
How to Enable Adaptive Icons on Any Android Running 5.0 or Above
Once you have the latest beta installed on your Android device, you can easily enable Adaptive Icons support. The feature is switched off by default, because it may cause interference with app icons that have not yet been updated to use Adaptive Icons. In case you see graphical glitches with dynamic icons like Google Calendar. Once enabled, the feature will force the icons to use Adaptive mode and that implies to the legacy icons too.
Follow the instructions below and refer to the images to enable Adaptive icons on your Android right now!
Go to the home-screen and long-press on the workspace.
Tap on "Settings". Nova Launcher settings will now open up.


Enable Adaptive Icons – Nova Settings > Look & feel

Press on the "Look & feel" option.
Now select "Adaptive Icon Shape". This is where you will be enabling Adaptive Icons.
The preview on the top of the app window will show you the current select icon shape.
Now you can select your choice of icon shape – Round, Squircle, Rounded square, Square, and Teardrop. So browse through the available options and tap on your desired icon.


Enable Adaptive Icons – Nova Settings > Look & feel > Adaptive Icon Shape

If you would like to mask legacy icons too, then switch on the "Mask legacy icons" option.
When you have select it, you can roll back to the home-screen and check the new Adaptive Icons for all the apps.
Voila! You have succeeded to enable Adaptive Icons on your Android device. Go ahead make use of the all-new feature from Android Oreo.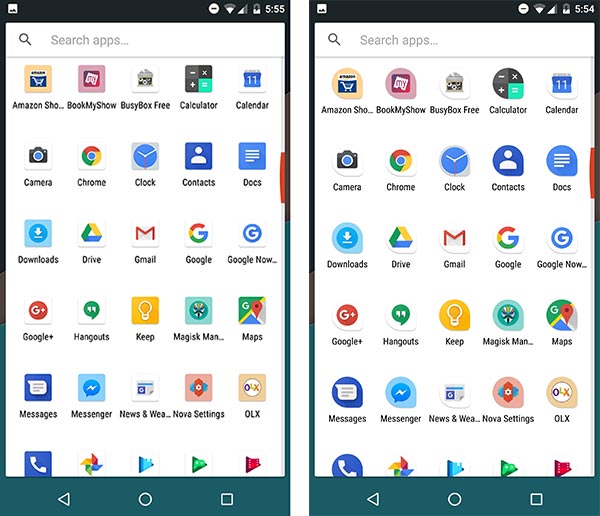 Check out more for Android Oreo:
If you have problems updating the app or using the Adaptive Icons feature, then drop a comment below.