No doubt Smartphones have made our lives easier in various aspects. However, it also incorporates a mechanical dependency that makes the smartphone usage addictive. A major portion of the user base is not using the smartphone efficiently. To deal with this problem, Google's latest sweet offering Android Pie brings the Digital Wellbeing feature. Currently, only Pixel devices can enjoy this feature in its beta form. Later Android One and other devices will enable the stable Digital Wellbeing Feature.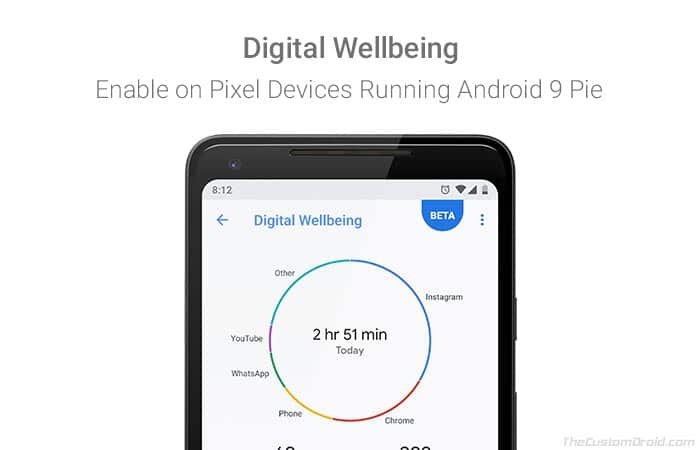 Digital Wellbeing on Android Pie includes a Dashboard that provides you an overview of how much time you're spending on your device. There is an App Timer to set time limits on apps. After the time is over for the particular app the color of the App icon grays out on the device home screen.
Digital Wellbeing feature also enables the new Do Not Disturb silences all the visual interruptions that may pop up on your phone's display. Again there is the Wind Down feature which switches on Night Light and the Do Not Disturb. The device screen fades to grayscale before bedtime.
Enable Android Pie Digital Wellbeing Feature on Google Pixel Right Now
To enable the digital wellbeing feature beta version on your Pixel devices, you have to follow three easy steps.
First, you need to install the latest stable version of Android Pie on your Google Pixel device. If you haven't received the OTA yet, you can grab the system image and install it manually.
Secondly, you have to visit the Google sign-up page to provide your details. This is mandatory so as to get permission for using the beta version of the Digital Wellbeing feature.
Third, Follow the e-mail invitation from Google. Only after you finish the steps 1 and 2 you will receive the download link for digital wellbeing beta.
If you want to skip the formal beta sign-up and eager to enable the Android Pie Digital Wellbeing feature right away, you can also download and install the APK from here.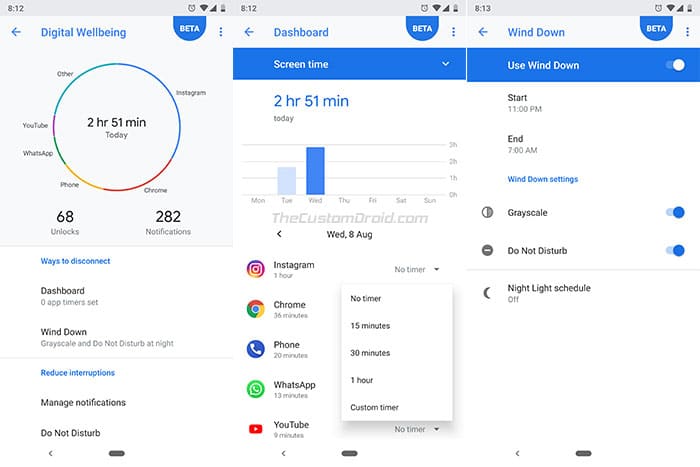 After you have successfully signed up for the beta, you can go to Settings -> Digital Wellbeing and try out the new features such as App Timer and Wind Down. So, if you are using a Google Pixel device and are on Android 9 Pie, it's high time you should make an efficient use of your smartphone.
Do share your experience of using the digital wellbeing feature of Android Pie.
Source: Reddit