Google brought its first AI-powered personal assistant to its life with the Pixel smartphones. Yes, it is same as you might have seen in Google Allo. But unfortunately, it is still experimental and limited to Allo itself. How about if we tell you that you can still enable Google Assistant on your device running Marshmallow or Nougat? Rather than just on Allo. That would be extraordinary, right?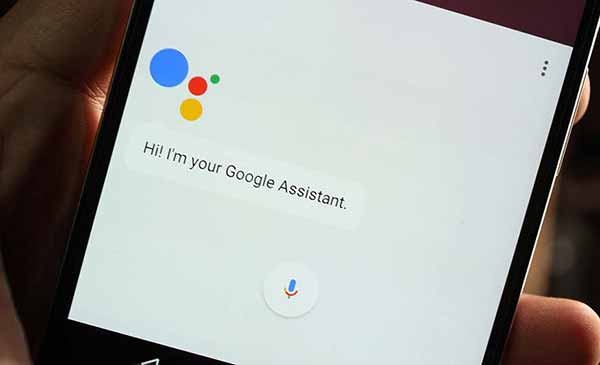 So here we are to guide you through the process to do just that and finally enjoy Google Assistant on your Android. If you want it, your device needs to be rooted! If you're still not rooted, you can visit our rooting section and find the guide for your device.
Officially, Google Assistant is meant to run and operate on Google Pixel. So, we are going to trick your device so as Google will see it as Pixel XL smartphone. However, enabling it would be a different call for both Marshmallow and Nougat. Also, you are required to have Google App v6.6.14.21 on your device. Without any more delay, let us move forward to the steps that would help you enable Google Assistant on your non-Pixel smartphone.
Table of Contents
How To Enable Google Assistant on Marshmallow
To get Google Assistant working on Marshmallow, you need to install and enable the infamous Android N-ify Xposed module.
Again, make sure that the Google App version is v6.6.14.21. A higher or a lower version of the Google App probably wouldn't work.
To start with, Install Xposed Framework on your device running Marshmallow. We have a full-featured tutorial that will help you with this.

Next, download and install the latest Android N-ify Xposed module: Download link

Open the Xposed Installer app, slide out the app-menu from the left, and tap on "Modules". Activate the Android N-ify module and reboot your device.
When your device has booted successfully, go to Settings > Apps > Google app and clear its cache.
Move on to the section below to know how to trigger Google Assistant on your device running Marshmallow.
How To Enable Google Assistant on Nougat
Since Xposed doesn't support Nougat yet, you will need to make the appropriate edits on your own. Basically, you will edit the build.prop file located in the /System partition and change/add a few required values. So first, download the Build Prop Editor.
We recommend BuildProp Editor app, or you can simply use a root-enabled file manager.
Open the app drawer on your phone and run the BuildProp Editor app.
Grant root permissions, when the app prompts for it.

Scroll down through your build prop and find the following value under "BUILD INFO":

 ro.product.model

By default, this should define your device model. In our case, it is "ro.product.model=Nexus 6P".

Change it to the below value:

ro.product.model=Pixel XL

Next, scroll down to the end of the file and add the following line to it:

ro.opa.eligible_device=true

Save and exit the app when everything is done. And reboot the device and then clear the Google App cache in Settings > Apps > Google app, for the changes to take effect.
Summon Google Assistant
To start Google Assistant on your Non-Pixel device, press and hold the "Home" button. Previously, that would bring up Google Now-On-Tap. But now, you shall see the Google Assistant right on your screen. Just go ahead and follow the on-screen instructions to set it up for the first time.
Just as Google Now, the all-new Google Assistant is configurable. Go to Google App > Settings, and tap on "Settings" under "Google Assistant". This is where you can change your preferences and fill in your personal info.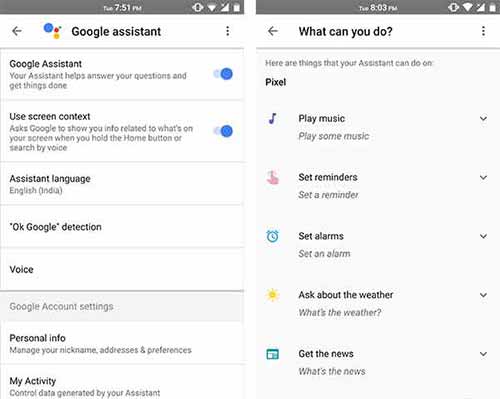 If you're unaware of what, and what not Google Assistant could do, you can simply go to "What can you do?" in Google App settings. There, you can get the complete overview of the available commands.
So this was how you can enable Google Assistant on your phone. We can already see the seamless possibilities with Google Assistant. It is indeed one of the most effective innovations by Google. How do you think this is going to the change the way we operate our smartphones? Let us know by dropping a comment below.