Follow the steps in this tutorial to easily fix Third Party Theme Error on Redmi devices.
Are you currently facing the 402 mistake while installing the MIUI 8 third party themes on your Xiaomi phone? Do not worry you aren't alone; about every Xaiomi consumers are facing this issue of theme error on Redmi devices. Following the newest update of MIUI 8, many users are facing the 403 error during the installation of this motif in MIUI 8. Here in this guide, we will explain to you ways to easily fix this on your Xiaomi phone. The best part is that the fix doesn't require root access on your phone.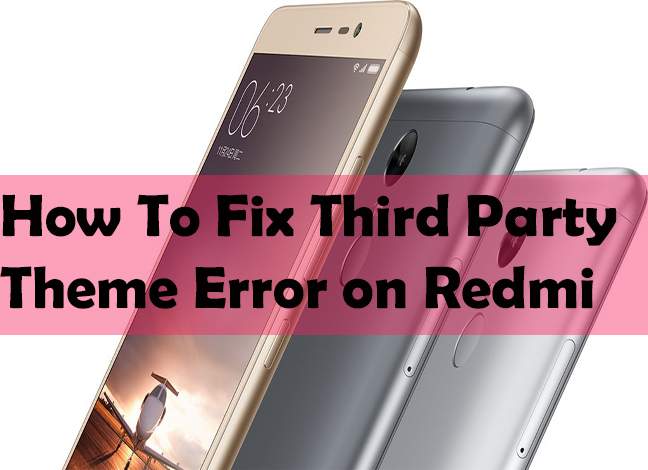 The Theme Engine in Xiaomi devices enables you to flip your Mi/Redmi device into an entirely fresh piece with brand new UI, sounds, and backgrounds. However, as said previously installing third party topics on Xiaomi devices is a tricky task unless you're a theme programmer. You will receive error download auth refused 402.
MIUI Theme Editor is a free app on Play Store, which makes it possible to apply your third-party MIUI theme on your phone without the errors.
Proceed to Play store link and then install the MIUI Theme Editor program.
Run the Theme Editor program and select the 'Browse' button.
Navigate the MIUI motif file (. Mtz file) you've saved in your phone storage.
In the following screen, you will notice the edit options. Simply skip this option and tap on "Next".
Tap on the 'Finish' button (it will take some time to complete).
When the method is done, you will notice an option "would you need to install the theme?" Simply tap on 'OK' button.
That is it. now you have fixed the issue of theme error on Redmi devices. Open Theme Manager App in your phone, Navigate the theme you just saved and start using it. In case if you have any doubt, suggestion or question, you can write us in our comments section.
More for you: