Those here, who have their devices rooted and still use OTA updates, must be familiar with the Flashfire App, by the famous root-God Chainfire. It is considered as one of the only few ways available, to update your rooted or modified Android, through official updates. Flashfire was announced as a replacement to Chainfire's Mobile ODIN, and is much more efficient, supporting a decent amount of devices, other than just Samsung. In a good time now, Flashfire App updates to v0.32.
Flashfire App v0.32 BETA
While this specific release has a list of good new additions, the major one of them is — The ability to create fastboot flashable backups. So, you can use Flashfire to create these backups and restore them easily using fastboot on a computer, without having the need to boot into OS mode.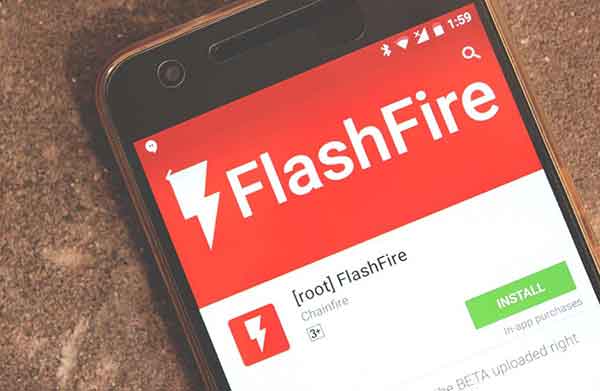 You will only be able to take a backup of the following supported device partitions:
Radio/Modem
Cache
Recovery
Userdata (Including internal storage)
System
Boot
Vendor
OEM
Please note, the bootloader and other unlisted partition shall never be supported. Also, while backing up the userdata partition, if you do not choose internal storage, then restoring the same backup will lead to an empty internal storage.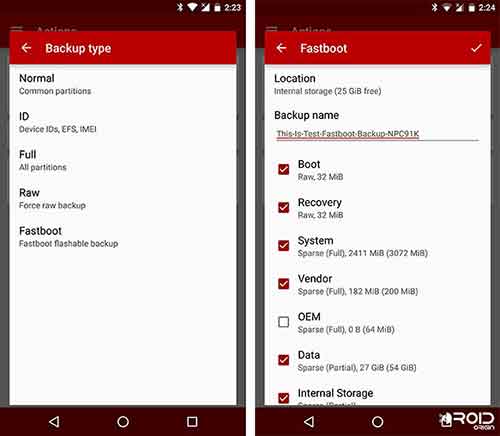 An important quote by Chainfire:
The backup of userdata is currently always in unencrypted ext4 format (even if you are currently running encrypted f2fs). If you restore it, you will end up with an unencrypted ext4 device – a pro for some, a con for others. You need to be aware that stock Marshmallow+ kernels may refuse to work with an unencrypted userdata partition. A SuperSU-patched boot image should work fine though, and chances are, that is included in your backup. Both encryption and f2fs support are under investigation for future versions.
Further included changes are:
multirom folder shall now be excluded from internal storage backups.
Use proper ioctls for partition and block size detection
Added option to back up recovery before installing ZIP/OTA and restoring it afterwards (automatically enabled when a custom recovery is detected)
Added a watchdog to detect SurfaceFlinger crashes, fixes some black screen issues
Prevent repeating of OTA update flash suggestion on rotate
A detailed credits list has been added, mentioning the used libraries and binaries, and their respective authors.
Earlier yesterday, Chainfire pushed this new update, which is still in BETA stage and requires you to join the Beta Testing Program, in order to download and receive the latest version of this app.
However, if you want to manually download the latest version of Flashfire App, you can grab it from APKMirror or from the official link.
---
Those are some exciting new changes that you might just love. What do you think about fastboot flashable backups and other new features? Let us know through the comments.