f.lux is well-known by desktop users, as it lets you easily calibrate your desktop's screen colors. Well, the app has just landed for Android devices on the Play Store, after days of private beta testing.
f.lux for Android
f.lux performs functions like those offered by CF.lumen or Twilight, but with root-permissions. But why root? So that it could take a better control on your device's screen, and optimize it. The app works on a simple fact that the blue filter in our devices interferes with the eyes, when the surroundings are dark, giving more stress.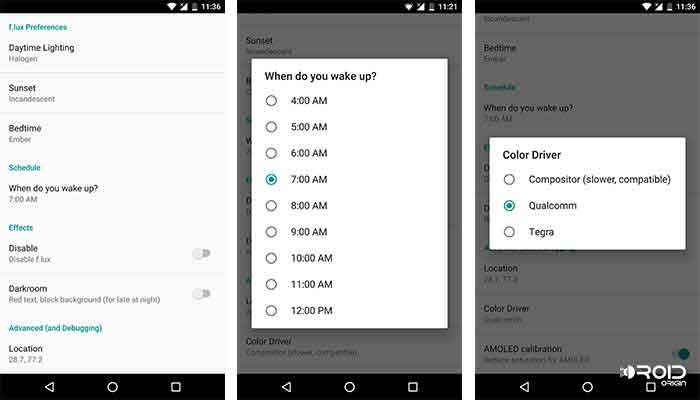 The app works better than the most since it not only filters the blue out but also offers several other settings, making your visual experience better under different light conditions. It helps you schedule screen filtering, you can optimize Daytime Lighting, Sunset, and Bedtime modes. It also uses your location to intelligently determine the screen display and optimize it accordingly. In case your device has an AMOLED display, you could use the calibration feature to reduce saturation, making the display look more defined.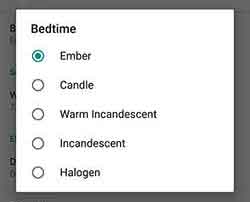 The app uses your device's location to determine different day times, and the display modes available are:
Halogen
Fluorescent
Midday Sun
Incandescent
Warm Incandescent
Ember
f.lux offers the use of three different color drivers, depending upon the device and its graphics configuration, to layout compatibility. These include Compositer, which is a general driver for most devices and, Qualcomm and Tegra for the respective graphic sets.
The app has drastically enhanced my display experience on the Nexus 6P, that supports Qualcomm color drivers, and has a calibrated display.
The app requires a rooted phone with Android KitKat or up. You can now download f.lux directly from the Play Store, or grab the latest APK from APKMirror.
Just in case you decide to uninstall the app, follow these steps:
Disable f.lux before uninstalling.
Uninstall f.lux from Settings > Apps.
Reboot the device.
Have you downloaded f.lux yet? Do let us know, on which device have you used it and is it working good enough.