During the Samsung Developer Conference last month, the South Korean giant has announced its plan to roll-out the Android 9 Pie alongside its all-new One UI interface to existing devices. Also later that month, the beta version of the software begun rolling out to users in South Korea, and then the USA. And it was fairly stable than any other beta software builds.
Samsung promised its users that the stable release will be out sometime in the early January of 2019. And it's for the Galaxy S9/S9+ for now. However, some users of the Galaxy S9/S9+ in Europe reportedly starts receiving the stable Android Pie release. The update weighs in about 1.7GB with December security patch. Albeit some users may need to hold a little longer, as this update is rolling out in batches.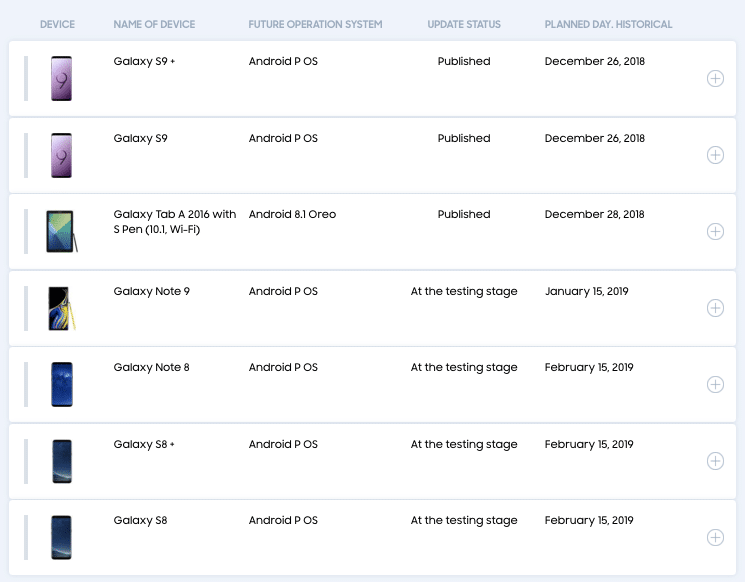 Earlier this week, Samsung also announced its Android 9 roadmap for supported devices. However, it didn't include any specific dates for users to anticipate. Thanks to Samsung official blog for Turkey, the exact dates are now laid out for all eligible devices.
As per the information, 2017 flagships like the Galaxy S8, S8+, and Note 8 is getting its One UI upgrade 15th of February 2019. Surprisingly, the newer Galaxy Note 9 will also be getting its taste of Pie on February 15th next year. As mentioned, the stable Pie update is already been rolled out for Galaxy S9 and S9+ in some regions. This seems to be in-line with the data coming from the blog.
The new One UI will replace the current Samsung Experience (which is also the recent successor to the dreaded TouchWiz). During its announcement in Samsung Developer Conference last month, the company tag the One UI as a "made to focus" user interface. Looking at the screenshots, it seems fair.