Anyone who has access to an Android smartphone is aware of the Gboard App. It is the official keyboard application from Google. Over the time it provided many useful features such as its popular and efficient auto-correct and translation for the users. It even supports multiple regional languages which are really a user-friendly attribute. Now add one more feather to the cap, latest v7.6 of Gboard for Android now enables Floating Keyboard mode.
To make things easier for the user, it enables a movable and resizable on-screen keyboard. You can activate the floating keyboard mode pretty easily. Just go the expand button in the top left corner of the keyboard. It displays the keyboard window.
As mentioned before you can move it to any corner on the screen or top or bottom ends. If you have an issue with the size of the floating keyboard you can also resize it according to your requirement.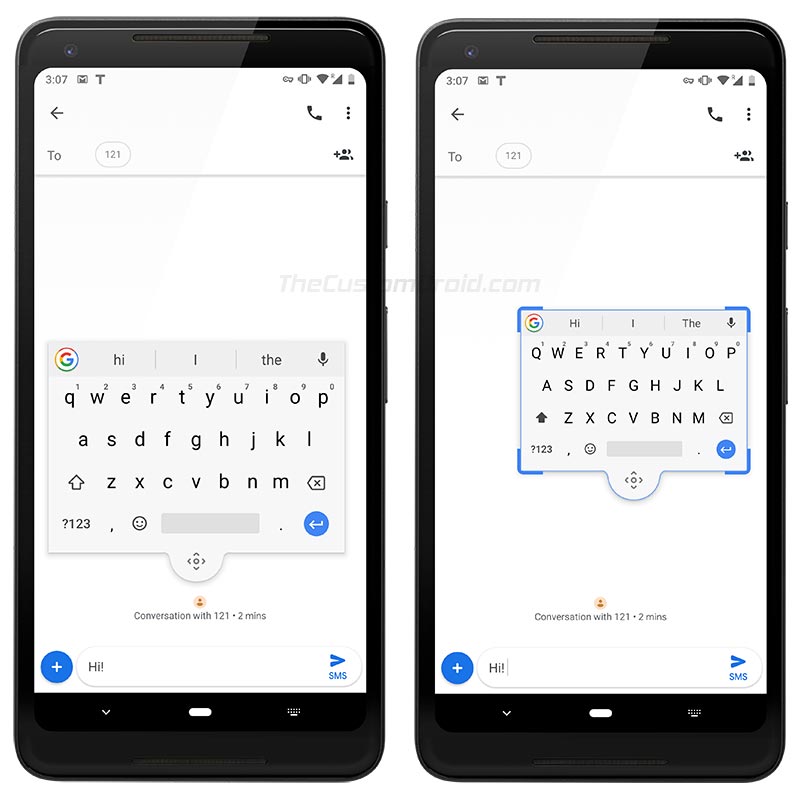 If the keyboard remains idle without being typed on for a while it will fade to about 50% and become opaque. This will let the user see through the screen space behind the Gboard. Apart from all these, latest Gboard v7.6 adds new Halloween themed GIFs and also brings support for 37 new language varieties. Besides, it improves and fastens the keyboard load time.
The Gboard v7.6 for Android is now officially available on the Google Play store. In case, relating to region based unavailability of the latest version, you can get the Gboard v7.6 from APKMirror.
We know a majority of Android users make use of the Gboard App to type and use it as their default keyboard App. Finally, as v7.6 Gboard for Android now enables floating keyboard mode, we suggest you try it out. It's definitely a cool feature to have and it's quite useful as well with its customization properties.