Google has released its latest update, but unfortunately, it only supports a list of devices, including Nexus smartphones and tablets, and Pixel C. But why should the Nexus lineup have all the fun? You can taste some of the 'Nougat' too, on your non-Nexus Android devices. So here are a few steps on how you can get Android Nougat features on your phone right now.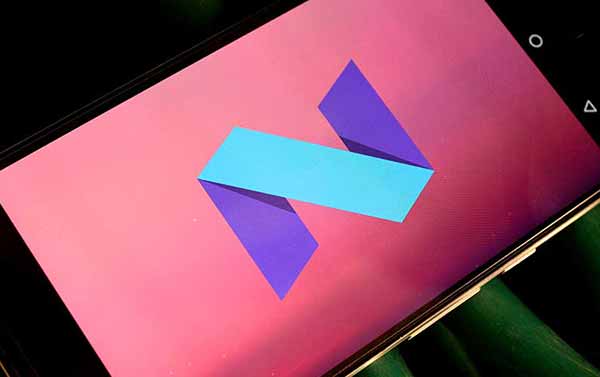 The list includes options which are meant for both – rooted and non-rooted users. Please note that this is no hardcore mod that will port back all the Nougat features to your Android. Rather, this list includes mods and apps that will bring you similar features that you might see on Android Nougat.
Table of Contents
Get Android Nougat Features
On Rooted Devices
The best way to bring Nougat features to your Android is by using a rooted phone since it will bring the specific features on a system-level basis.
» Enable Multi-window on Marshmallow
For those who have read about the core changes that came up with Android Marshmallow, must be knowing that Google did introduce the Multi-window feature, but only as an highly experimental feature. Yes, it is not as smooth and beautiful as the one that you would see in Nougat, but it will surely suffice your requirements. Since it is experimental, you must get ready to face a few bugs while using this.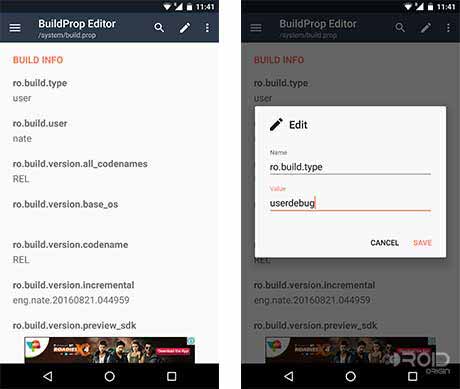 To enable Multi-window on Marshmallow, you just need to make a few changes to the build.prop file. And of course, to edit the build.prop, you will need to have a rooted phone. You will have to make use of BuildProp Editor app from the Play Store.
Once you have downloaded the app, you shall run it and grant root permissions.
Now, scroll down the list and find 'ro.build.type' under the 'BUILD INFO' section. Tap on it and change the Value to "userdebug". Finally, tap on SAVE'.
Restart your phone now.
When the phone has booted, go to Settings > Developer options. This is where you will see the option to enable/disable Multi-window support.
Go ahead and tap on the Recents menu and start using apps in multi-window mode.
» Native Nougat features using Android N-ify Xposed module
Android N-ify is a Xposed module which is meant to bring two major N features to your rooted Android. Your device must be rooted and have Xposed Framework installed for this module to work.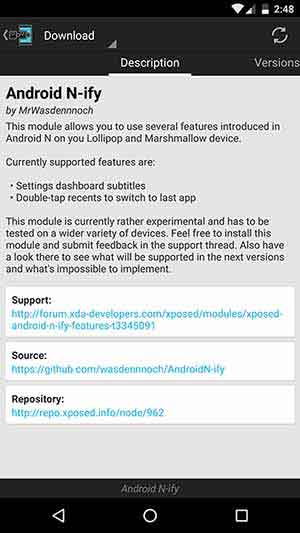 Android N-ify brings a few visual features from Nougat, including:
Redesigned notifications and quick settings
New Recents (Multi-tasking screen)
Settings tile summaries
Quick Switch

(Double-tap recents to switch to the last app)
If you're acquainted with Xposed and how it works, you can directly download the module from the XDA thread. To read more about Android N-ify, view this article.
» Night Mode
Android Nougat features Night mode that adjusts your device's screen tones to a level that reduces the strain on your eyes when displaying in dark (low light) conditions. Below are some apps that will help your eyes ease-out when viewing your device's screen.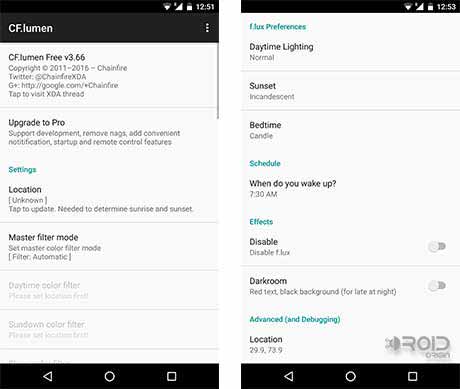 Not only screen color customization, both CF.lumen and f.lux allow you to automatically change screen temperatures and tones depending on your current location and time, which is an extremely powerful feature.
Download CF.Lumen | Download f.lux
Both the apps require root permissions to run and filter your phone's display colors for better adoption at night.
You can read more about f.lux – f.lux – Famous Screen Filter App Comes To Play Store
On Non-Rooted Devices
The easiest way to get Android Nougat features on your non-rooted device is certainly by using apps that are available directly from the Google Play Store. While these may not provide you with the exact functionality, but would definitely offer a close experience.
» Multitasking & Multi-window
The major turnover that Nougat introduced was more flexible multitasking and the introduction of multi-window support. You would be lucky if you have a Samsung device that already supports multi-window, and if not, then the apps below may suffice your needs.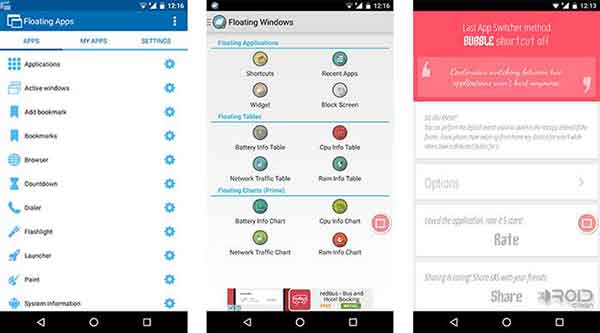 There are several apps on the Play Store that would claim to offer multi-window support, but not all are efficient when it comes to real usage. We have hand-picked two specific apps that offer multiple floating window support. These are – Floating Apps FREE – multitask & C Floating.
As for the "double-tap to open last app" feature, there is a very specific app available that provides the exact functionality as that in Nougat. The app is known as LAS: Last App Switcher. Switching to the last app is as easy as tapping an on-screen icon. You can change the location of the switcher by dragging it to any side of the screen according to your preference.
Download LAS: Last App Switcher
» Notifications
The notifications shade and quick settings panel have seen quite an amount of changes and improvements. These include better notification bundling and direct reply from heads-up notifications.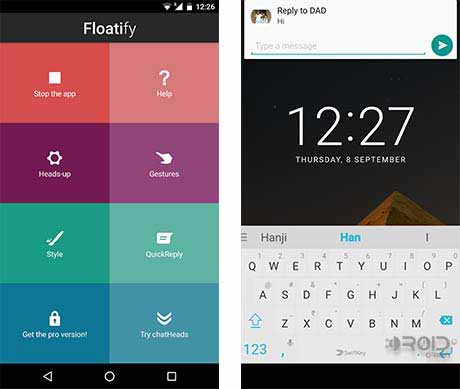 Floatify – Quick Reply is an app that offers a very close experience to that of Nougat. It not only brings the complete list of notifications to your lock screen but also enables you to reply directly from there. Just swipe down the heads-up notification and quick reply.
Download Floatify – Quick Reply
These were a few simple ways to get Android Nougat features on your device. If you have any other mods or apps that could replicate Nougat features on a device running lower Android version, then let us know by dropping a comment below.