A few months ago, Google has revamped the design of Gmail and added several new features including 'Confidential mode'. However, the feature was only valid for the desktop version of Gmail, but now Google has introduced it to all smartphone platforms including Android.
Google Adds Confidential Mode in Gmail Android App
So, what is Confidential Mode? – The feature all the users to create a timer that automatically destroys the message in the recipient's inbox, preventing email from being copied, forwarded, downloaded or printed. In addition, the user can also enter a password for both, message and specific attachments.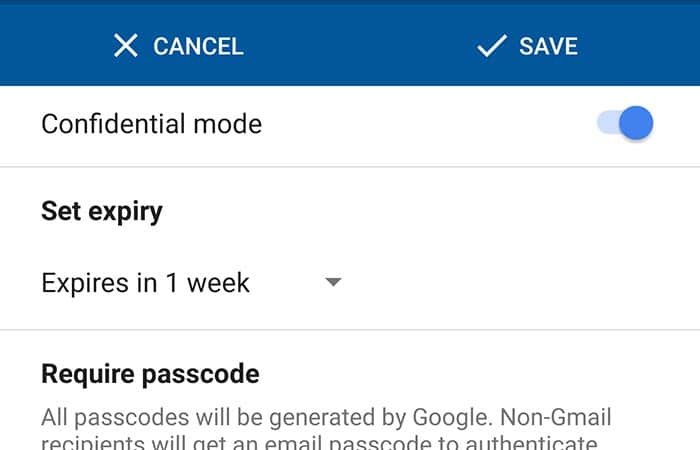 This feature can be more useful when you want to compose a sensitive message through Gmail and don't want your message to be leaked online. It prevents recipients from taking a screenshot, to copy, forward, download or print your mail, as well as your attachments. For Gmail users, the confidential email will appear in Gmail like other messages. For non-Google email accounts, the recipient will get a link to open the email in a secure web portal.
How does the feature work?
In order to send a confidential message, simply open the Gmail Android app and press the compose button. Within the compose window, tap on the 3-dot menu icon on the upper right corner of the screen. After that, press 'Confidential mode'. Once enabled, set a custom expiry timer for the message. For further securing the message, you can also set a passcode for the email. If you choose "SMS passcode", the recipients will receive the password through a text message. You must make sure to enter the recipient's phone number.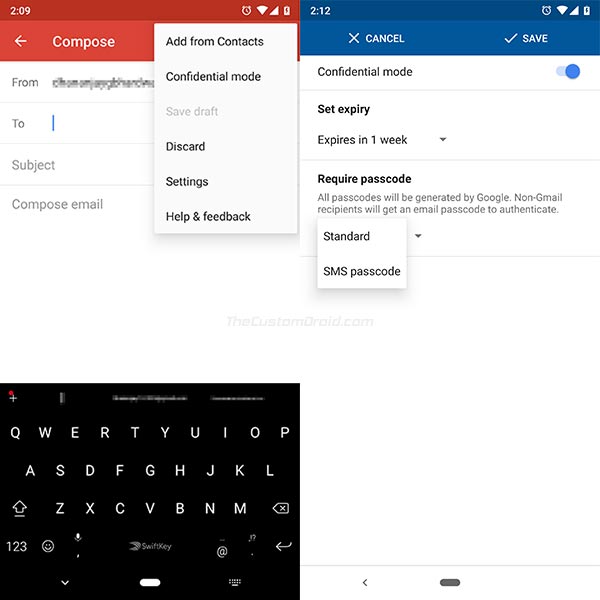 When everything is finalized, you can save the settings and get back to the mail composer window. Once the mail is sent, the recipient will have to read the message within the set period. He/she will also not get any access to copy, forward, download or print your message. For more information about this new feature and how to use it, please refer to the official Google page.
Overall, we can say that Confendial Mode will help users share information more securely. It is even better for Google to introduce this feature to Gmail app users on Android. What do you think of this new feature? What else would you like to see in Gmail? Let us know in the comments!
Via: AndroidPolice,  Source: Gmail on Twitter