Google is crazy when it comes to experiments and updates. It keeps on testing new features that could make their Apps work better for their users. This, in turn, helps us get the most out of Google Apps. The Google Inbox Update v1.18 turned up pretty recently with a new feature.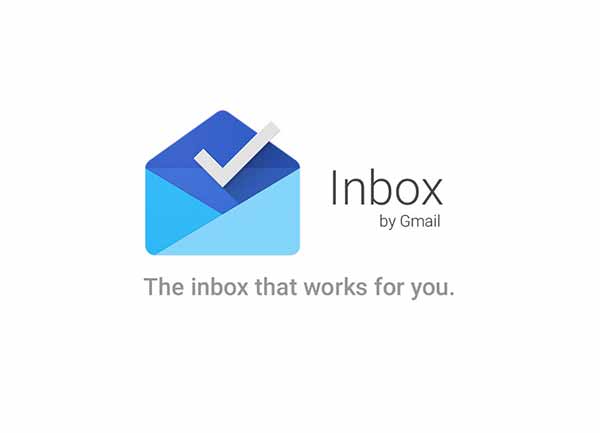 Google Inbox Update v1.18
Google Inbox has been designed and developed, focusing on the users, their needs, and the extent to which they could optimize their email experience, according to themselves. I have always preferred Inbox over Google's native Gmail since it is more organized, efficient, and of course, looks much better than the later.
The update v1.18 for Inbox brings snoozing capabilities to your favorite email service, that could personalize your email notifications as per your requirements.
These are not just your daily feature like snoozing an alarm but offers detailed snoozing abilities for the email. You will now be able to set additional snooze times, including – "Later this week", and "This weekend". These new times would definitely save you the trouble to set custom snooze time.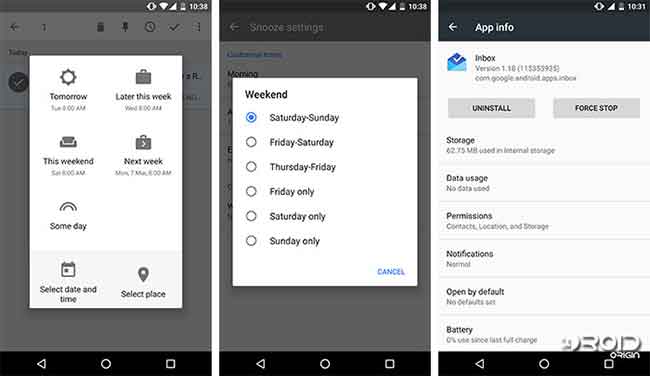 The above options are meant for specific emails, and now moving on to more generalized settings. Are you engaged in daily work chores? And do you prefer a particular day, when you feel undisturbed because of the email notifications? You can now set "Weekend" settings to set your favorite day to receive notifications.
Since I don't receive many important emails on daily basis, and also, I have my off on Saturdays and Sundays, therefore the weekends suit me the most and I have adjusted the settings accordingly. Snooze has helped me a lot to personalize the time when I choose to receive emails and keeps me unpampered on my working days.
Download the Google Inbox update v1.18 from the Play Store, or you can also grab the APK directly from APKMirror.
Have you found these new additions to be useful? Tell us more about your experience via comments. Are these enough, or you want more from Google Inbox?