Accessibility in Android may be an unknown term to an average new user, but for those who have had a history with Android will know its importance in the field. While the accessibility menu has remained unchanged, since a long time. This year, with upcoming Android N Developer preview, Google is about to introduce Font and Display Size into Accessibility settings on Android. To manage these settings efficiently, Google has just pushed a new app to the Play Store – Accessibility Scanner.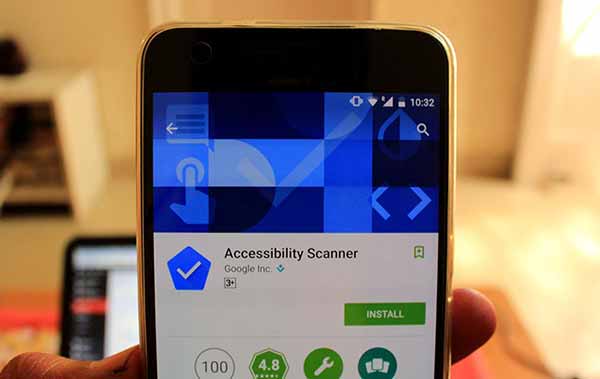 You can already manage these settings directly, but then what does Accessibility Scanner actually do? So states the name itself. What it will do is, ease out the settings for you, so you will no more have to go searching for apps and services that require accessibility permissions. While we don't care much about the apps that require special access to the phone features (which we, should do), so AS simply does a scan of your current screen, and display appropriate suggestions.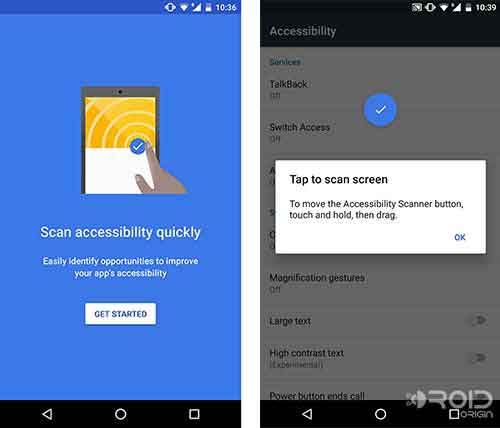 The app itself requires to have accessibility access to scan your device's screen at all times, so you will need to enable it before you can operate. What comes next is cool. So how does it scan? Well, it can scan every screen that you move to, and display the suggestions for accessibility settings that should be turned on.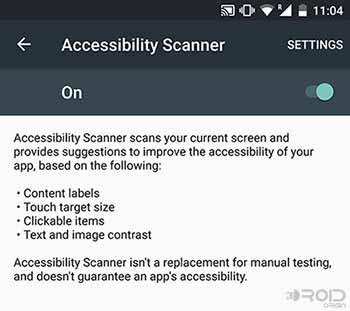 You will have a blue icon on the screen, which will stay persistent, just like Messenger's Chat-heads. All you need to do is, open the app or screen where you want to scan the accessibility settings and tap on that on-screen icon. Next, it will take a simple screenshot, and display the suggested result.
Download Accessibility Scanner
Download Google Accessibility Scanner App
If the app is not yet available in your region, you can download the APK directly from APKMirror. The APK is digitally signed by Google and is verified for installation on Android devices.
Well, accessibility settings just went from boring to cool, for me. How about you? If you have never looked at accessibility settings, now might be a good time to do an easy scan with this app. Just use Accessibility Scanner by Google, and know your apps and services better.