Google's in-house personal assistant now supports Hindi as a primary language. For those of you who had been waiting to converse with the Assistant in your day-to-day language can now do it pretty easily. Hindi Google Assistant is now rolling out to Android users.
During the past couple of months, we have seen the assistant adding support for various native languages. It seems like the company is ready to deliver its most-used products in India. It previously joined hands with Reliance Jio for a special edition of the renowned virtual assistant. However, those using the regular Android devices have had no such chance to enjoy it. Google recently announced that the Hindi Google Assistant is now rolling out to Android users as of today.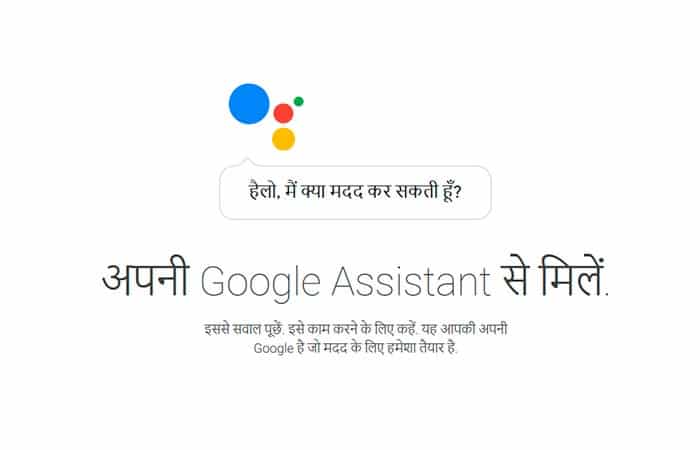 According to the source, phones with Android 6.0 Marshmallow and above should be able to use it starting now. We'd strongly advise you to update to the latest version of the Google App. In case updating doesn't help much, you may also opt for Google App beta testing program. It also says that support for Android 5.0 Lollipop and Android Oreo (Go Edition) should be arriving soon.
You can easily interact with the Assistant by speaking out the commands in Hindi. To do so, first summon the Google Assistant on your Android device by saying "Ok Google" or "Hey Google". You may also long-press the Home button to launch it. You can then ask or instruct your favourite assistant to do tasks for you, like searching, making a phone call, setting an alarm and much more. So basically, it has essential become your dost (friend). The commands and screenshots below will help you understand it better.
Example:
"Rajouri Garden ka raasta batao" – Get directions on Google Maps
"Hemant ko SMS bhejo "Kal kitne baje milna hai" – Message your contacts
"Photo keencho" – Take a Selfie
"Konsi film chal rahi hai?" – Ask about movie times
"Kal ka mausam" – Check weather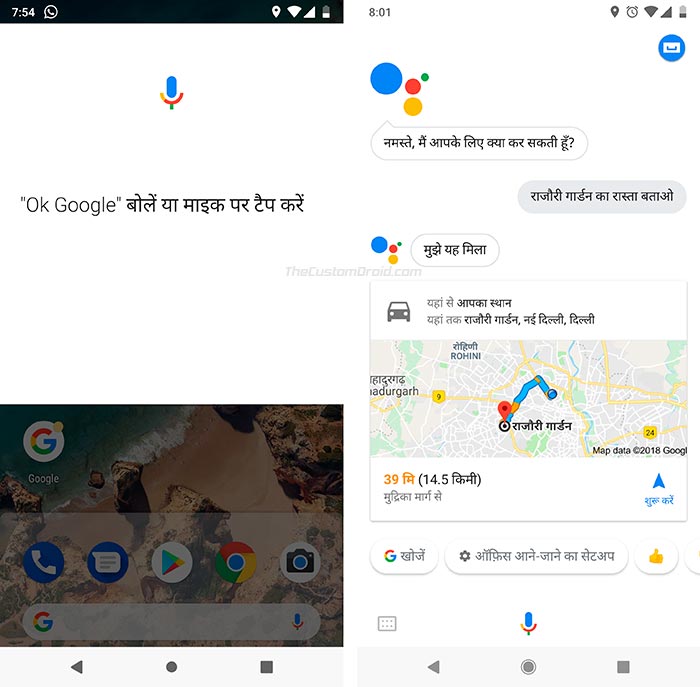 For all the actions you can perform with Hindi Google Assistant, visit this page. You would see that there's already a surplus of available commands that you can give to the Assistant. Developers can also take the advantage of the Actions on Google developer platform to add custom in-built commands to the Google Assistant in Hindi.
It's quite good and refreshing to see that Google is strongly binding its famous products like the Google Assistant to Indian users. It is easier than ever for users to get their tasks done by just having a casual chat with the all-new Hindi Google Assistant. Which different commands have you tried yet? Is it easier for you to use it in Hindi than English? Let us know via the comments.