Huawei is one of those company's which likes teasing their products before the official launch. Now, Huawei releases a teaser for the Mate 20 Pro which implies it could indeed house a massive battery.
The teaser features the Huawei phones starting from last year's P10 Plus, all the way to the P20 Pro. As we can see, the battery on these devices is improving per launch. The P10 Plus came with 3750mAh of battery, while the Mate 10 Pro and the new P20 Pro both launched with 4000mAh. Huawei has then intentionally left a blank spot which we assume belongs to the upcoming Mate 20 Pro. The fact that both the latest smartphones from Huawei host 4000mAh of battery, the Mate 20 Pro is expected to house an even more massive battery.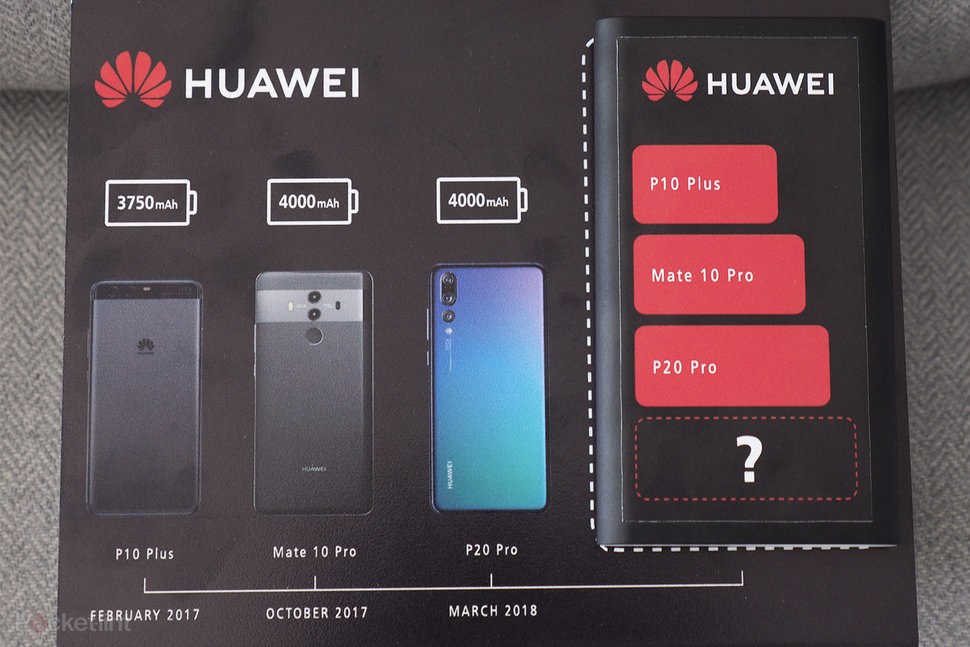 Last week, XDA revealed that both the Mate 20 and Mate 20 Pro could pack a 4200mAh of battery. It is also reported that the Mate 20 duo could support 40W fast charging capability.
The Mate 20 Pro is expected to arrive with ultrasonic in-display fingerprint scanner, which is also rumored to power the Galaxy S10's biometric. The device is also expected to equip a 3D structured light module on its "notch" for the 3D facial recognition.
The Mate 20 Pro is rumored to feature three cameras: 40MP/20MP/8MP, which is co-engineered with Leica. The yet unannounced Kirin 980 SoC will also power both the devices, clocked at 2.8GHz. It'll also be one of the first smartphones to launch with Android 9.0 Pie, of course, on top of EMUI 9.0.