A new update to the Chinese variant of OxygenOS has arrived. You can now download and install HydrogenOS 3.5 update on the OnePlus 3 and 3T.
We are quite happy with the fact that OnePlus is finally considering regular updates as an integral part of a device's success. In the recent days, we have already seen OxygenOS Open Beta 24/15 for the OP3/3T and also a leak of Android Oreo-based HydrogenOS Beta. And now is the time, when the Chinese family of these devices is receiving H20S 3.5 update on their device, officially. There's still no confirmation on when an update would land for the OnePlus 5.
Update: OxygenOS 4.5.0 is now available for the OnePlus 3 and 3T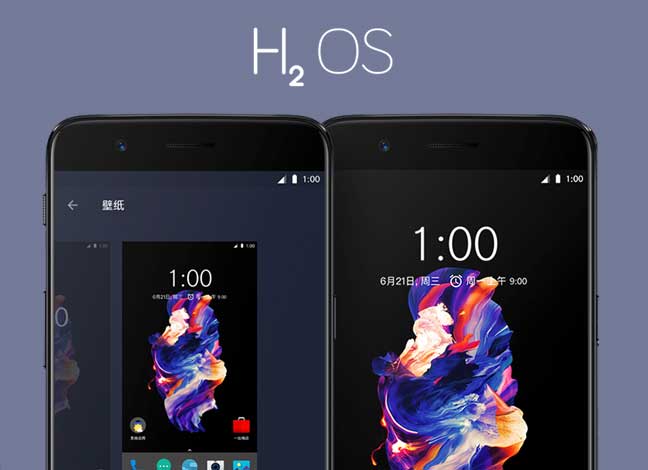 Table of Contents
HydrogenOS 3.5 Update for OnePlus 3 and 3T
The new update has several new additions and a list of improvements over the previous 3.0 firmware. You can know more about these brand new features below. We will also guide you on how you can easily install HydrogenOS 3.5 update on OnePlus 3 and 3T manually.
Don't get hasty, this new update is still based on Android 7.1.1 Nougat. Oreo is yet in the testing. However, you can still have its taste by flashing H2OS Closed Beta Leaked firmware.
New Features
Quick Payments

: Long-pressing the home button on lock screen will directly trigger the default payments interface.

Reading mode

: This mode allows you to enjoy clutter-free reading on the web, as well as on apps. You can add apps to the reading mode in the device settings.

Gaming Do Not Disturb

: This is a unique mode that works solely while you are gaming on the device. You can add the list of games, where you wouldn't like to be prompted with anything.

Shot on OnePlus

: This is an initiative that was started by the manufacturer as a repository where global OnePlus users could share their unique and amazing photographs. The feature is now built right into the Camera app of H2OS.

Split Screen

: Multi-tasking is now all functional with split-screen.
The HydrogenOS 3.5 update also offers 8 different color schemes and improved apps like Camera, Calendar, Gallery, Notes, SMS, etc.
HydrogenOS 3.5 Update Changelog
[System]
– Add a quick payment function
– Added lift-up function
– Added game Do Not Disturb feature
– Added notification noise reduction function
– Added status bar speed display function
– Added night mode auto on time function
– add a plus black font
– Newly designed Dash flash animation
– Optimize system stability and power consumption to improve battery life

[desktop]
– Added Shot on OnePlus wallpaper

[phone]
– Redesign call interface and call interface

[Camera, Gallery]
– Camera support to add Shot on OnePlus watermark
– Redesign the photo editing tool

[Add an account]
– Added cloud synchronization feature, support for contacts, text messages, notes and other content of the backup

[File Manager]
– Added file safe function
Prerequisites
Before you head over to install HydrogenOS 3.5 update, there a list of few things that you must first look at.
Backup your OnePlus 3/3T completely. This also includes the internal storage. So, if anything goes wrong, or you accidentally wipe your device, you will be able to restore back. – Tutorial
Your OP3/3T must have either stock or TWRP installed on the device.
Charge your device to at least 50-60% battery level, so that it doesn't die in mid of the update process.
Downloads
H20S 3.5 Firmware file for OnePlus 3:
OnePlus3Hydrogen_16_OTA_029_all_1709212112_7d14c0d6ecf94a58.zip
H20S 3.5 Firmware file for OnePlus 3T:
OnePlus3THydrogen_28_OTA_044_all_1709182112_3b9e6d092ca1409f.zip
Instructions to Install HydrogenOS 3.5 Update
If you're running OxygenOS or any other ROM on your device, we would advise that you do not perform a dirty flash (without wiping) to install HydrogenOS 3.5 update. A dirty flash may result in a buggy ROM and may also prevent your phone from booting into the OS.
Download the HydrogenOS 3.5 update zip file for your device.
Connect your OnePlus 3/3T to the PC using USB cable and transfer the firmware zip to an easily accessible location on the internal storage.
Disconnect the device and power it off.
Reboot into Stock/TWRP Recovery – Press and hold the Volume Down and Power keys until you see the recovery mode.
Follow the instructions below to install HydrogenOS 3.5 update manually via Stock Recovery or TWRP.
Stock Recovery
Select the recovery language as "English".
Go to "Wipe data & cache" and press on "Reset system setting".
Select "Yes" to confirm the wiping process.
Now go back to the main screen and select "Install from internal storage". Select the H2OS firmware zip file (e.g. OnePlus3THydrogen_28_OTA_044_all_1709182112_3b9e6d092ca1409f.zip).
Tap on "Yes" to confirm the flashing process.
TWRP Recovery
Press on "Wipe" and swipe the "Swipe to Factory Reset" button.
Now go back to the TWRP main screen and select "Install".
Browse the phone's storage for the H2OS zip file (e.g. OnePlus3THydrogen_28_OTA_044_all_1709182112_3b9e6d092ca1409f.zip) and select it.
Once the firmware zip file is selected, swipe the button on the bottom of the screen to flash the ROM.
Once you have installed HydrogenOS 3.5 update, you will be able to enjoy all the new features that were foretold above.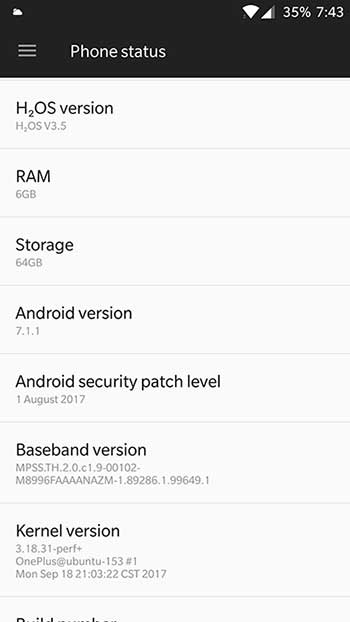 However, you should note that since this is H2OS, there is no Google Play Store preinstalled. But that could be easily tackled. All you have to do is download Google package installer and install it on your phone. Once that is done, you will need to download Google Play Services, Play Store, and Account Manager APK files too.
There you have it! HydrogenOS 3.5 update installed and running on your OnePlus 3 and 3T.