While we were talking about Android 7.1.2 developer preview and its impending final release, Google was probably planning a surprise for us and now the Android O Developer Preview has popped out of the blues.
The buzz was created when the Android Developers twitter channel posted a tweet about the testing the upcoming Android version.
Here's an early look at the next version of #Android for testing, dev & feedback. Get your apps ready for #AndroidO: https://t.co/jq0zjYmKP9

— Android Developers (@AndroidDev) March 21, 2017
It came as a surprise to all of us, wouldn't you agree? We had no clues, no rumors whatsoever, and bang! Google hits us with yet another developer preview.

The preview timeline has been posted by Google. The first preview arrived today, and there will be three more before the final release in Q3 2017 (September or October). With each upcoming preview, things will be more stable and features will be finalized.
Developers could get their hands on the "canary" version of the Android Studio to get started with Android O. Learn how you can migrate and adapt your current app to the upcoming version.
So, what's new?
"It's early days, there are more features coming, and there's still plenty of stabilization and performance work ahead of us" – Dave Burke, VP of Engineering
While it has only been a few hours since we installed the preview, we were only able to gather a few major outlined features that you could expect. We guarantee that there's a lot more than what we are listing here.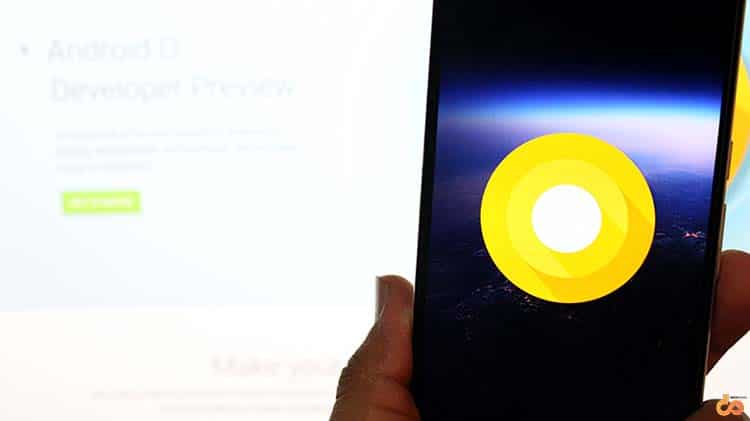 The first major feature would be Background limits. And as it suggests, it forces limits to what the apps could do in the background. So, you can expect better battery life on your device with this update. If you're a developer, you would like to read the documentation here (and here) and get familiar with it, since this feature is going to stick around for long.
Next in the list comes Notification channels, which are categories for app notifications. The categories/channels are defined within the apps themselves. This allows the users to manage notifications for each behavior individually, rather than collectively managing them all at once.
A dedicated API for auto-fill service has been added. Until now, auto-fill was only a feature handled by the apps, but with Android O, auto-fill is now planted into the Android ecosystem. Password manager apps could make use of this to feature to better handle requests for auto filling information.
This was just an overview of the major changes that you are about to see, there is a lot more. Oh, and not to forget the completely remapped Settings. Read more about it by clicking the source link at the end of this article.
Installing Android O Developer Preview
Yes, there must be a lot going in your head right now, so first things first! Who can get it? The preview could be installed and tested on only Nexus 5X, Nexus 6P, Nexus Player, Pixel, Pixel XL, and Pixel C. The most obvious method is through OTA and your device must be enrolled in the Android Beta Program. The next more advanced method is by flashing the full system image.
While the global rollout for the preview has already begun, it could take some time to reach you. And if you're really anxious to dive into it right away, we will help you. Just follow the instructions below and you will taste the Android O Developer Preview on your supported device.
Before You Begin
Google states that the first preview could be buggy and unstable for regular users. It is advised strictly for the developers and early adoption process. So install only if you're ready to face some problem.
Installing this developer preview requires your device to have an unlocked bootloader.
The process will wipe your device completely, so make sure that you take a complete backup beforehand.
You must have ADB and fastboot correctly set up on your PC. You can use the standalone platform tools package.
Download the preview
Full preview system images and OTA can be downloaded from here.
Installation Instructions
Once the system image for your device has been downloaded, extract it. You will then have the files you need to flash. This includes the bootloader, radio, and the system image.

Time to reboot your device into bootloader mode. So power off your device completely, and then hold the Volume Down and Power keys altogether until you see the bootloader mode.

Now, connect your Nexus/Pixel device to the PC using USB cable.
Open the folder where the preview image was extracted. Press SHIFT key and right-click on an empty space inside that folder. Select Open command window here from the menu.

Enter the command below to make sure that your device is connected properly.

fastboot devices

The command should return a device ID. If it doesn't make sure that you have proper drivers installed on your PC.

Once your device detected properly, you can start by flashing the bootloader first.

fastboot flash bootloader <filename.img>

You need to replace "<filename.img>" with actual bootloader file name. Example:

fastboot flash bootloader bootloader-angler-angler-03.64.img

Reboot your device now (Don't miss it, it is necessary to reboot):

fastboot reboot-bootloader

Now, flash the radio:

fastboot flash radio <filename.img>

Replace the "<filename.img>" with the radio file name. Example:

fastboot flash radio radio-angler-angler-03.81.img

Finally, flash the system image:

fastboot -w update <system-image.zip>

Replace "<system-image.zip>" with the actual file name. Example:

fastboot -w update image-angler-opp1.170223.012.zip

The flashing process could take about a minute, so hold back and be patient.

When it is complete, you can reboot your device into Android O Developer Preview using the below command:

fastboot reboot
Go on, finish the setup, and taste the upcoming Android version.
If you find any exclusive features that we should know of, let us know by commenting below. We are coming up with a compilation of features that Android O Developer Preview is offering, and your input is highly valuable.
Moving back to Nougat
If you feel like the developer preview is not suitable for your usage, you can roll back to the latest stable release easily. Just grab the factory image for your device and flash it via fastboot. If you don't know how to do that, click on the tutorial linked below.
— How to flash factory images on Nexus devices
Don't forget to share this article on your social profiles by clicking the buttons below. If you have any questions, you can comment right away.