This guide will help you easily install Android Oreo on Nexus and Pixel devices. Android Oreo is the latest Android version that was released recently and you can install it on your device right now!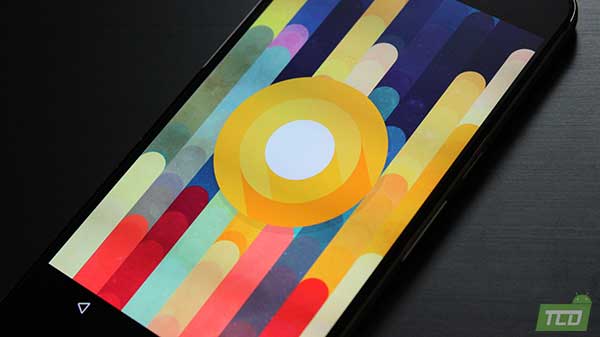 It's been a total blunder since the release of Android 8.0 yesterday. The new features, better performance, improved battery life, all are just so tempting that you would want to install Android Oreo on your device right now. Of course, you can do it on a Nexus and Pixel device because Google has got you covered. Owners of other OEM devices will probably have to wait a bit until their respective manufacturers release the update.
The journey since the first preview has been absolutely wonderful. With each added update, we received some major features improvements and fixes that make the final build a total success. The new OS has grabbed some major UI changes that make the device feels totally refreshed. As far as the performance goes, it is fast and responsive. Some of the new features include – Notification Channels, Picture-In-Picture mode, Autofill framework and adaptable icons.
— List of 10 amazing Android Oreo features
Table of Contents
Install Android Oreo on Nexus and Pixel
As soon as the official announcement took place, Google made it quick to publish the factory images on the Android Developers website. The OTA updates are rolling now but might take their course to reach you. So if you can resist it, you can simply install Android Oreo by flashing the factory image on your Nexus and Pixel devices.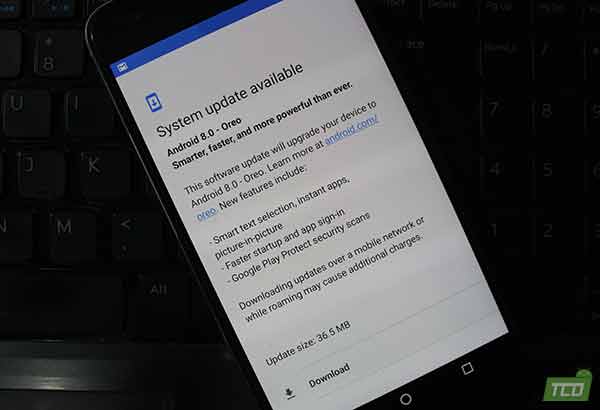 If you have a device from the list below, you can go ahead and install Android Oreo 8.0 right away.
Nexus 5X
Nexus 6P
Nexus Player
Pixel C
Pixel
Pixel XL
Prerequisites
The process will wipe your phone completely. So make sure that you take a full backup before stepping ahead.
Flashing a factory image requires you to have an unlocked bootloader. If you haven't done that yet, you can use the following command – fastboot flashing unlock
Charge your phone to a sufficient battery level so that it doesn't hinder the process.
How to Install Android Oreo 8.0
Prepare the files
Power off your Nexus/Pixel device completely. Press and hold the Volume Down and Power buttons until you see the bootloader mode.When your device has entered bootloader mode connect it to the PC using USB cable.
Download the system image for your device.
Extract the downloaded image to a suitable location on your PC using an archive tool. The result will be something like it is in the image.
Optional: At this point, you can simply run the "flash-all.bat" file to launch the flashing script and do the magic. But if you would like to get your hands dirty with all the manual work, follow below.
Within the extracted files, there will be another *.zip file starting with "image" (image-angler-opr6.170623.013.zip). Extract this file to the same folder. So the folder content will look something like this.
Download the ADB and fastboot standalone package and extract its content to the same folder where the system image files are present.
Go to the folder, press Shift key and right-click on an empty space. Select "Open PowerShell window here" from the menu.

A blue colored PowerShell window will open. We can now begin to install Android Oreo system image.
Type in the following command to make sure that your device is being detected properly:

fastboot devices

If the command doesn't return a serial number, then make sure that you have appropriate drivers set up.

Flash the factory image to install Android Oreo 8.0
Flash the bootloader:

fastboot flash bootloader bootloader-angler-xxxx-yy.yy.img

Example:

fastboot flash bootloader bootloader-angler-angler-03.73.img

Reboot the bootloader:

fastboot reboot-bootloader

Flash the radio now:

fastboot flash radio radio-angler-xxxxx-yy.yy.img

Example:

fastboot flash radio radio-angler-angler-03.84.img

Reboot the bootloader again:

fastboot reboot-bootloader

Wipe the partitions:

fastboot erase boot
fastboot erase recovery 
fastboot erase system 
fastboot erase vendor

Flash the partitions to install Android Oreo. The flashing process might take some time on selective partitions, so make sure that you do not disturb the process.

fastboot flash boot boot.img
fastboot flash recovery recovery

.

img 
fastboot flash system system

.img 
fastboot flash vendor vendor.img

Once the flashing is complete, you can reboot your device by entering the following command.

fastboot reboot
There you are! You have been successful to install Android Oreo on your Nexus/Pixel device.
More for you:
The first boot might take some time, but then it will be faster than every Android version you have experienced before. Once it boots, complete the initial setup and you will be good to go.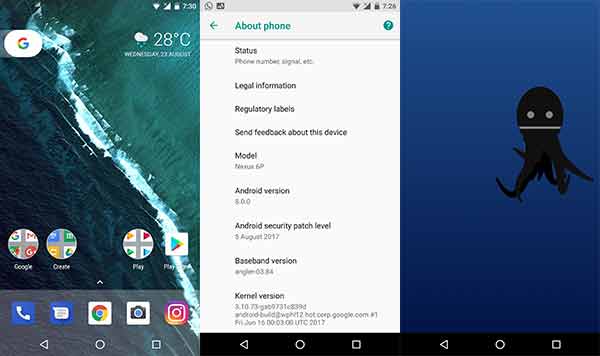 Let us know your views about Android 8.0 Oreo through the comments.