Good news! OnePlus has announced the latest Open Beta update that brings fixes to Blueborne vulnerability and several other improvements. Follow this guide to install OxygenOS Open Beta 24/15 on OnePlus 3 and 3T, respectively.
After the successive failure with OnePlus One and 2, the manufacturer took full responsibility and the lack on their end. With OnePlus 3 and 3T, we have seen the difference software updates have made. So today, we see another update to the OxygenOS Open Beta program. Consistent updates like such have made the user experience better than ever on OnePlus devices.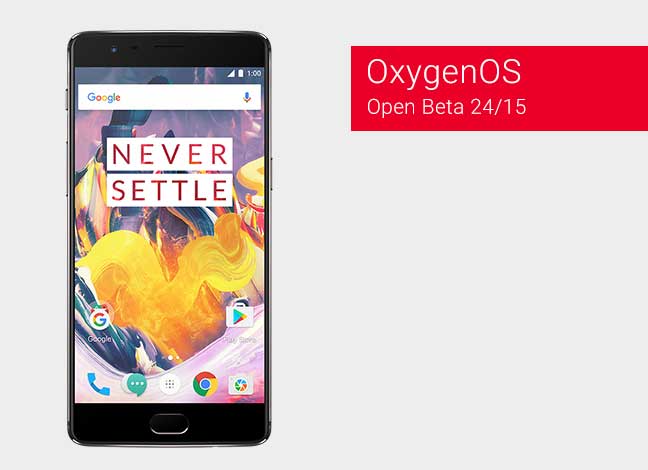 Over to the guide to manually install OxygenOS Open Beta 24/15 easily.
Table of Contents
Install OxygenOS Open Beta 24/15 on OnePlus 3 and 3T
A few days ago, we saw Blueborne attack vector. It is a new sort of malware that impacts devices across multiple platforms, which includes Android too. It seemed like that the only way to protect yourself from it, was either to update to September Security Patches or by completely turning off Bluetooth functionality. This new OxygenOS Open Beta 24 on OnePlus 3 and 15 on 3T brings the fix to this very specific issue. Apart from that, there are a few other improvements to be counted.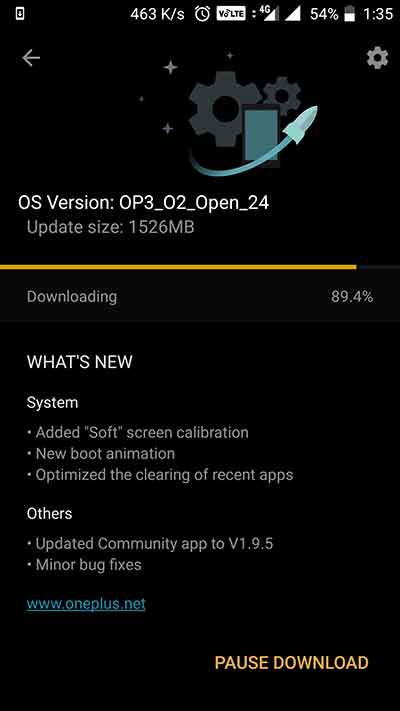 Also read: Google Tez Payments App – All You Need to Know
Note that this is an individual patch applied to OxygenOS Open Beta 24 on OnePlus 3 and 3T only. This update doesn't bring the complete set of September Security Patches though.
Changelog:
New Boot animations.
Clearing the recent apps process optimized.
Soft calibration added( Enable the new calibration in the "display> screen" calibration section of settings).
Community app is now updated to v1.9.5.
A Few Notes
In case you already have flashed the latest version of open Beta then you will get this update as an OTA.
If you have opted to move on the beta path then you will continue to receive the beta OTA updates but will not get official OTA updates.
In case you want to revert back to the official OTA path from Beta Path then you have to clean all data by wiping all data and cache.
Prerequisites
This tutorial is especially dedicated to OnePlus 3 and 3T. Don't try it on any other device or versions. We will not be responsible for any kind of damage on your Smartphone.
Ensure your device's battery level is above 70%.
Take a complete backup of data from your OnePlus devices even in the case we don't need to wipe all data.
Guide to install OxygenOS Open Beta 24/15 on OnePlus 3/3T
If you are already using a previous version of Open Beta, you can update directly over-the-air. However, if you have not received the update yet and don't want to wait for it to arrive either, you can use the simple steps below to install OxygenOS Open Beta 24/15 on OnePlus 3 and 3T.
First of all, you will need to download the Offical OxygenOS Open Beta 24/15 according to your device:
Disconnect the device.
Go to Settings > System update.
Press the gear icon on the top-right of the screen, and select Local upgrade.
Browse the storage and select the Open Beta firmware file.
As soon as you select the file, you will be prompted with a message, so tap on "UPGRADE NOW".
The update will follow its course and once it is finished your device will be booted with the updated ROM.
So, you will easily update OxygenOS Open Beta 24/15 on OnePlus 3 and 3T. In case if you have some doubts or queries then you can write to us in the comments section.
Check out more: