Install and use iPhone-like Swipe to Go gesture on Android right now by following this guide.
Apple has recently launched its special anniversary addition iPhone X. This amazing Smartphone has been introduced with the button-less design for the very first time. And this makes many people confused about the navigation method. Apple has introduced a gesture to solve this issue and perform various actions that home button executes. There are various gestures that were introduced, but the Swipe to Go home gesture is making a buzz around the town. This post is dedicated to guiding to use Swipe to Go gesture on Android.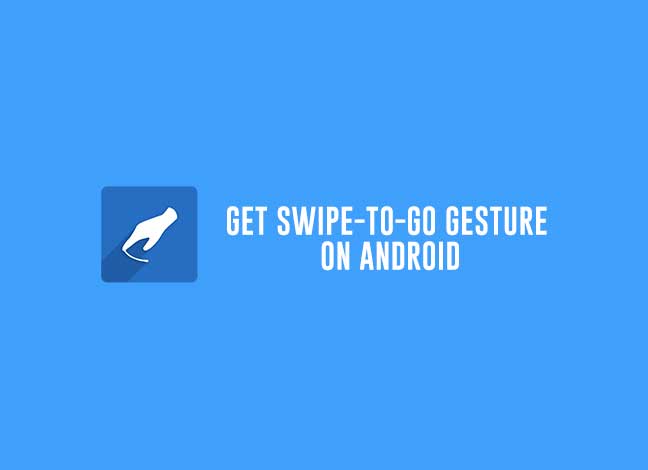 If you are an android user, you may be getting jealous of this feature. But, actually, need not be. With your Android Smartphone, you can easily get the same features and functionality. Follow all the steps below to get Swipe to go gesture on android.
Table of Contents
Swipe to Go Gesture on Android
Step 1: Install 'All in one Gestures' app and grant permissions
Firstly, you will need to install the 'All in one Gestures' app from the Google Play Store. It could be installed and used on any device running Lollipop 5.0 and above, including Oreo.
Get All In One Gesture on Google Play
When you've installed the app, start it and you will be welcomed with the entire program's latest changelog. Now select "Close". You will also need to grant permissions to this app, including the permission to 'Modify system settings'.
Step 2: Enable Home Gesture in App
Following that, you will notice the app main screen has three tabs: Hard Keys, Swipe, and Status bar. Go to the "SWIPE" tab and switch on the "Enable" toggle. As soon as you switch it on, you will be prompted to grant Accessibility permissions to the app, so do it as instructed on the screen.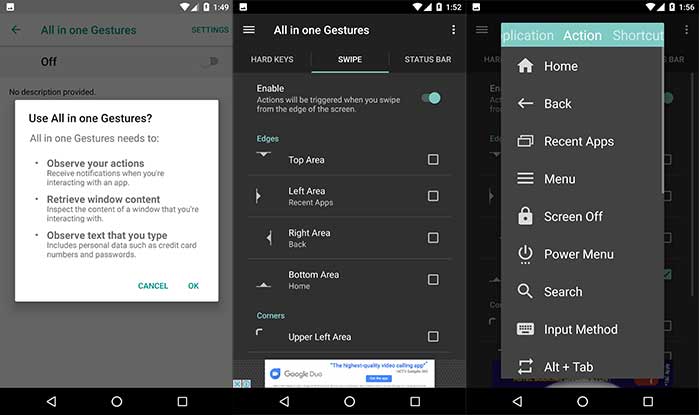 Now unlike the iPhone, this app on Android allows you to customize different trigger areas for dedicated actions including the edges and corners. Since we are trying to emulate the swipe up gesture, select "Bottom Area" in the Edges section. Once you do that a sub-menu will pop up to select a predefined action or app that will be triggered. For our purpose to imitate the iPhone-like gesture, we will select "Home" as the action.
Now go back to the homescreen by just swiping up from the bottom.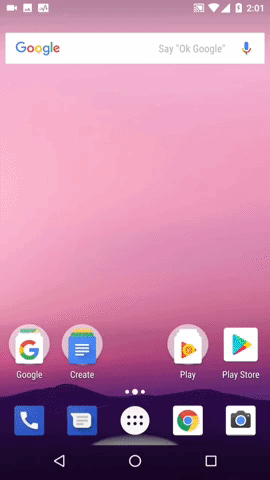 Step 3: Hide gesture area
After enabling and using Swipe to Go gesture on Android, you should see a trigger are on the bottom of the screen (Or any other area that you selected). So to make the experience less intrusive, we will be hiding the gesture area.
Open the 'All in one Gestures' app again and tap on the hamburger menu icon in the top left. Select Personalization > Edge Preferences and then bring down the Opacity to 0 percent. You will not be seeing with the white circle anymore, however, the trigger place is still there and you may swipe to go home anytime you would like.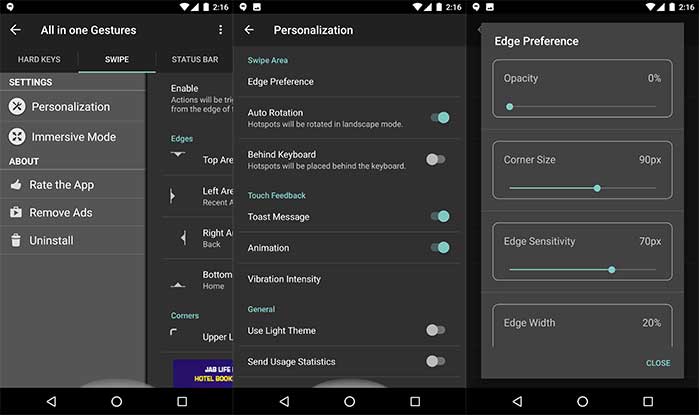 The Fantastic news is that the home gesture works on all the programs and nearly anywhere across the Android UI, unlike the iPhone. While it works like a charm, whenever you swipe back via the gesture, then you will notice a message at the bottom saying "Back", which might disturb some people. But we think that the Message isn't a deal breaker since it doesn't hinder the experience.
So, by this way, you can easily setup the Swipe to Go gesture on Android Smartphone. There are several more features and functionalities that you can get with this app, unlike the iPhone X.
If you liked the article, please share it to your social media channels. And in case if you have any doubt or query please write us in the comments section.