Xiaomi's new and upcoming interface MIUI 11 is creating all sorts of hype right from January when the company's CEO mentioned about its development. Recently, on a Chinese forum, a picture of some meeting regarding MIUI 11 and some list of devices have surfaced. So, in this post, we will take a look at the List of Xiaomi and Redmi Devices that will get the MIUI 11 update. Apparently, a number of phones under Xiaomi and Redmi banner will get their due upgrade to the upcoming MIUI 11. Though nothing is official it is assumed that by mid-2019 MIUI 11 may roll out in its stable avatar. As of now, it's under development and testing.
Of course, now the question will arise about what new features will come packed with MIUI 11. Apparently, there is no public information about its features. However, MIUI 11 will aim towards bringing a more lighter UI with more clarity in the elements of the interface. The accessibility of the interface will be more flexible. There may be a Global Night mode feature to enable the dark theme all around the interface.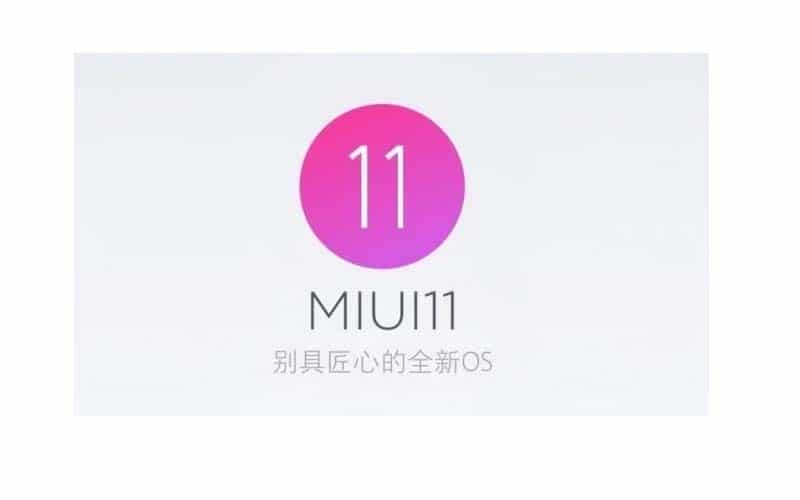 Table of Contents
MIUI 11 Supported Devices
Apparently, Xiaomi has plans to provide MIUI 11 to all of its devices in various ranges. It's no shocker as usually we see Xiaomi has efficiently managed to roll out the previous MIUI versions for its devices. All year long the Chinese smartphone make keep releasing beta and stable
 Xiaomi Devices That Will Recieve MIUI 11 Update
Here are some of the Xiaomi devices that should get the upcoming MIUI 11 when it comes out.
Xiaomi Mi 9
Mi MIX 2
Mi MIX 1
Xiaomi Mi 6X,
Mi 6
Mi Note 2
Mi Note 3
Mi 5X,
Mi 5c,
Mi 5s
Mi 5s Plus,
Mi Max 2
Mi Max
Mi Max 3
Mi Play
Mi 8
Redmi Devices That Will Receive MIUI 11 Update
Recently Redmi parted ways with Xiaomi and became an independent name in the smartphone market. So, let's see when MIUI 11 drops which Redmi phone will receive the upgrade.
Redmi Note 7,
Redmi Note 7 Pro,
Redmi 5 Plus,
Redmi 4,
Redmi 4A,
Redmi 4X,
Redmi 3S/3X,
Redmi Note 5A,
Redmi Note 4,
Redmi Note 4X,
Redmi Note 6,
Redmi Note 6 Pro,
Redmi S2,
Redmi Note 5,
Redmi Note 5 Pro ,
Redmi 6,
Redmi 6A,
Redmi 6 Pro,
Redmi 5,
Redmi 5A
So, this was the List of Xiaomi and Redmi Devices which will receive the MIUI 11 upgrade in future. Do let us know, feature wise, what are your expectations from the upcoming MUI 11 feature wise? Stay tuned with us to get all updates on the MIUI 11.
(Source)