Hub Keyboard is now available for Android, on the Google Play Store.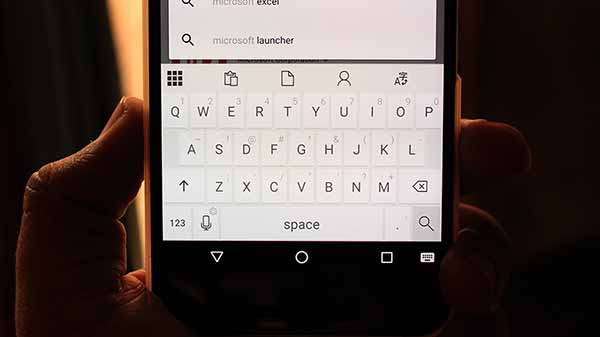 Microsoft has been playing its cards since a year now, buying and attaining services, to get its worth back in the mobile devices section. Although the manufacturer has not been able to make it to the smartphone market that well, but it has been giving every possible shot.
Microsoft's Hub Keyboard
Lately, Microsoft bought the infamous Swiftkey Keyboard. And a few days later – today, it has pushed a new Hub Keyboard service to the Play Store. Of course, we were expecting to see Microsoft relabeling Swiftkey or an update to the same with a complete overhaul. But this was very much unexpected.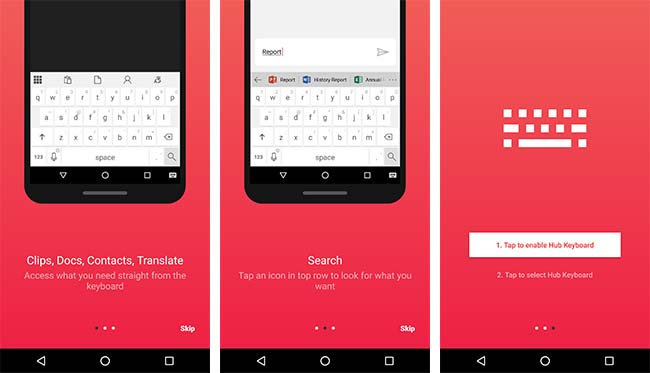 The Hub Keyboard is still a preview and belongs to the Microsoft Garage Project. The keyboard aims at bringing all-things-Microsoft, at your fingertips. How? Generally, when you type a keyword, other keyboards would show only the predicted words or suggestions, but Hub Keyboard walks a different line, it would suggest you the related apps instantly along with the predictions. It doesn't matter where on your phone you type, the keyboard integrates this function and will offer access to apps.
The app has an integrated clipboard which will save your copied keywords and sync them with your Office 365 account in real-time. Also, if you want to forward a person's contact and other details, you can do it from within the keyboard, just type the name and the contact will show up.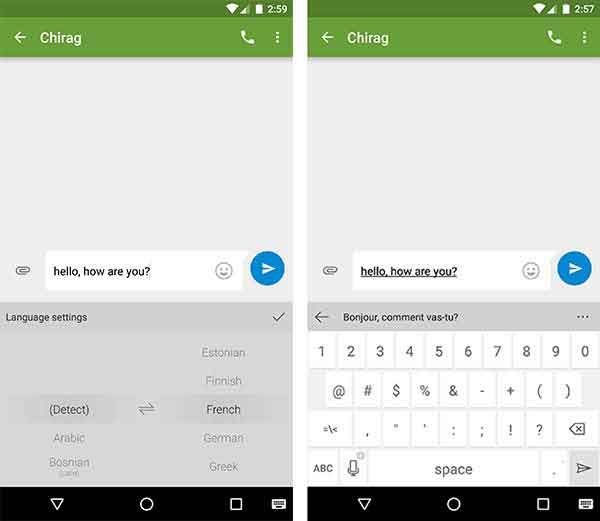 One of the features (my favorite), is that you can translate the words or lines directly within the keyboard, and send it. So, no more need to download a translator, or change the keyboard's language.
Over to the UI, it looks neat and handy, not much different from that of the Google Keyboard, but still different.
Unfortunately, the Microsoft Hub Keyboard is only available in the U.S. If you are else where grab the APK directly from APKMirror.
Once you have downloaded, you will have to enable Hub Keyboard in "Language & input". And when you have done that, you can set Hub as your default keyboard.
Since this is a preview, Microsoft would love your feedback, you can do it directly from within the app. Tell us how this keyboard has proved useful to you, and is it different from your daily keyboard app? Tell us via the comments.
These might be interesting too: