Smartphones are "smart-phones" for a reason since they can do a lot more than just making a call or sending a text. We all listen to music on our smartphones, while commuting to the workplace, or while jogging in a park. Over time, music on our smartphones has dismissed the need to carry a dedicated music player like an iPod or the Sony Walkman. But what makes smartphones better here? Is it the endless customisation options, or an equaliser, or the diverse amount of file-types it can support? You be the better judge here.
You may be running a full-fledged custom ROM or Xposed mods on your device that extends several music visualisation options. But what about those who don't have a rooted phone? Of course, they deserve the best too and this is where Muviz steps in. So irrespective of the fact that your phone is rooted or not, Muviz will work on it.
Muviz Nav Bar Audio Visualiser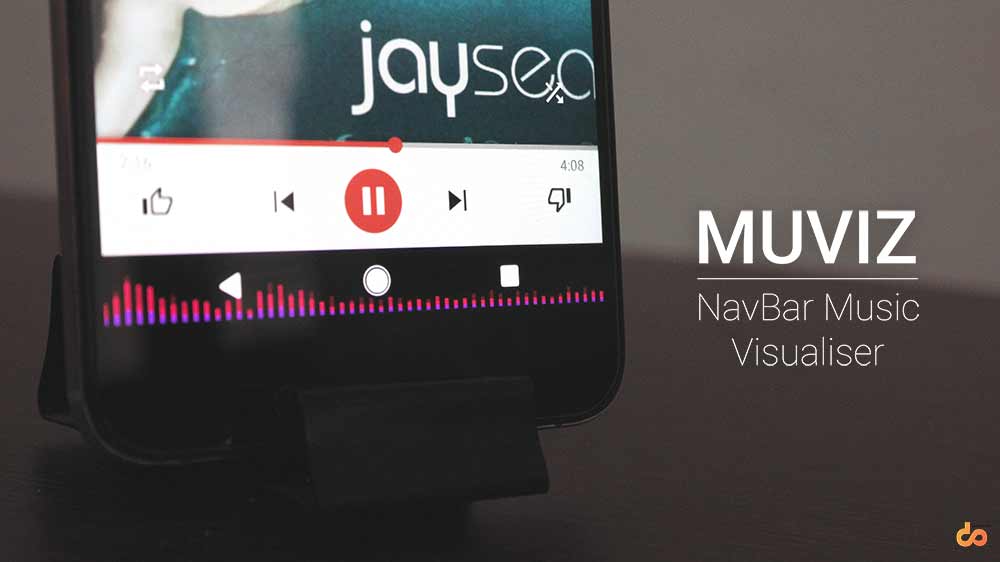 Muviz Nav Bar Audio Visualiser will take your music experience to a further level. The app is simple, yet very unique in its approach. It is available through the Play Store and will work on an Android device with Marshmallow 5.0 and above.
Download Muviz Navbar Music Visualizer
As soon as you run the app, it will guide you to setup the position of the viz. If in future, you would like to adjust the position again, go to the app settings > Visualisation position.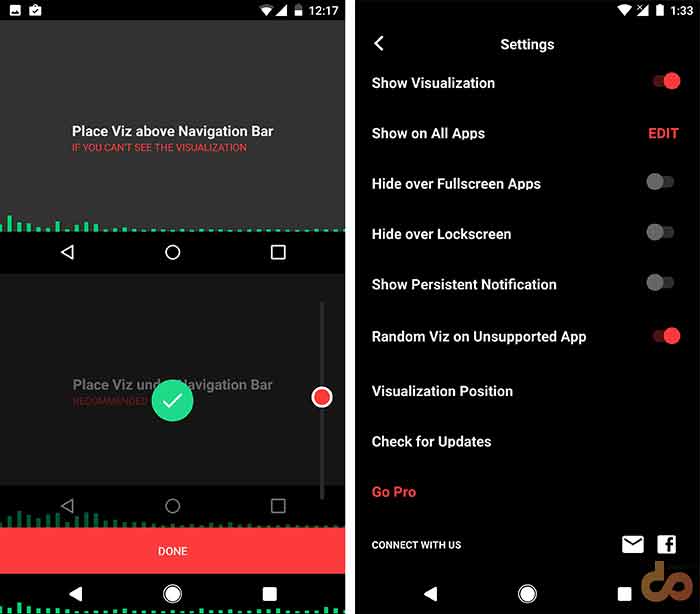 Almost every music player out there offers visualisations while playing music, but those are simply limited to the app screen and at most would only support the lockscreen. We are bored with that stuff, aren't we? Muviz enables the visualisations right on your on-screen navigation bar (NavBar), so you have it everywhere. If you have a device with hardware keys, don't worry, Muviz will still work for you and display the viz right on the very bottom of the screen.
Plus, the app is not just limited to audio players. It will also work with most video playback/streaming apps too, like YouTube, MXPlayer, VLC, etc.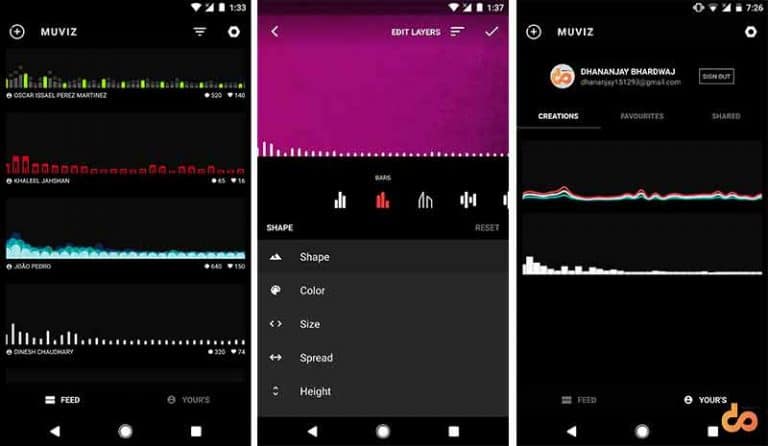 The next big thing about Muviz is that you get to choose from a long-long list of available visualisations that are submitted by current users. Or you can just be more creative and design your own by customising the shape, colour, size, spread, height, etc.
Cool! Isn't it? You can also submit your viz to the online database so that others could use it too. And if you're going to use this app on multiple devices, then you can simply log in with your Google account. This will sync your personal and favourite visualisations across all your devices.
It contains ads, but if you don't want them, you can simply choose the pro version and access all the premium shapes too. Not only this will help you with more options, but will also support the developer for consistent development. Don't forget to try other apps by PERFECT APPS.
The lower side of the screen is much crowded, but Muviz makes the efficient use of the space available and provides you with a better music experience. We quite like the app, how about you?