We use ample of apps on our Android devices, and they continue to offer productive updates and changes, that aim at making the user-end experience better. So today, we are here to talk about exciting two features that are soon going to show up in upcoming WhatsApp update. These are – text formatting and expanded document sharing.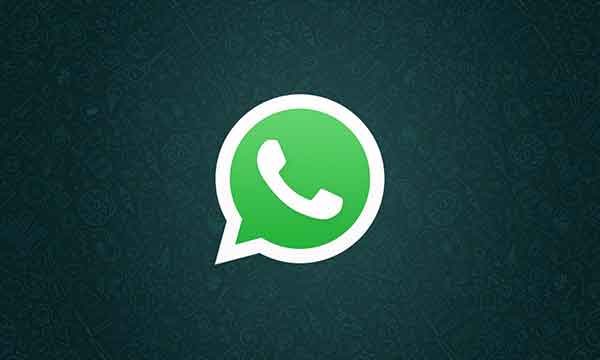 New Features In Upcoming WhatsApp Update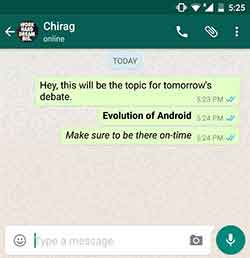 WhatsApp will soon be offering text formatting, allowing its users to format their ongoing text as 'Bold' and 'Italics'. There is a major reason behind it since WhatsApp doesn't want to stay behind its competing apps, which are offering a lot already, as of now. To use this new feature and format your text, you will have to put the desired text between two asterisks (*Your-text-here*) for the Bold function. And to do the same for Italics, you will have to use two underscores (_Your-text-here_).
The further feature inclusion that you may expect from WhatsApp, is with regards to its latest document sharing feature. WhatsApp already introduced the document sharing feature during its last few updates. It has now added a "Browse other docs" category while attaching a document. This will allow the users to browse their Google Drive and Microsoft's One Drive drive along with their device's internal storage, to attach supporting documents.
If you have opted for WhatsApp Beta testing, you might already be using these two features. For those, who are using a stable version from the Play Store, keep an eye-out on the Play Store, you might have to wait for a-bit. We have seen WhatsApp, working really hard on the improvisations, we hope that it won't make the users wait that long.
If you want to grab the Beta APK and install it manually, you can download it directly from APKMirror.
That's all for now. Let us hope the update and these new features roll out to you soon. Until then, stay tuned for more updates on WhatsApp.