Nokia 3 Android Nougat 7.1.1 update is now rolling out. If are impatient about it, you can simply install it on your device right now using the firmware ZIP available here.
Nokia 3 is probably one of the best looking budget-Android phones and the goodness doesn't end there. It seems like Nokia is working the hours off to bring latest updates to its devices. The Nokia 3 comes with Nougat 7.0 preinstalled and is finally being updated to Nougat 7.1.1 along with the August patch level.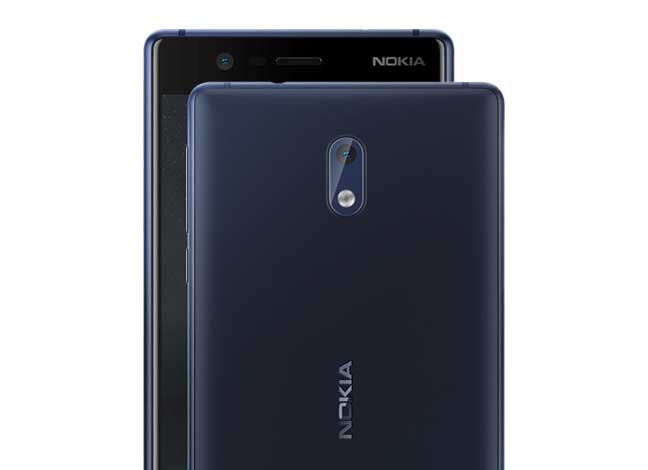 The Pure Android experience is working out for good and timely updates are making it even much better than what we have seen with other OEM devices, including OnePlus One/2 and Moto. No wonder the manufacturer is trying its best to stay in the game and only time will tell if it does. But all that aside, it's relieving both for us and the users that Nokia will be supporting Android Oreo for the Nokia 3.
No more side talk, let's hop to the update.
Download Nokia 3 Android Nougat 7.1.1 Update
Though it is a minor update from Nougat 7.0 to 7.1. But it brings a few visual interface improvements and is updated with the latest security patches by Google. This provides a much better sense of security for the device users.
7.1.1 Update approved and will now be rolled out. We will phase it over a few days to ensure quality

— Juho Sarvikas (@sarvikas) August 31, 2017
The update has started rolling out worldwide and people have already reported about Nokia 3 Android Nougat 7.1.1 OTA notifications. But this may take a bit of time since the rollout occurs in stages. That doesn't mean you have to wait! You can still download and manually install the Nokia 3 Android Nougat 7.1.1 update right now.
But first, we advise you to take a complete backup of your device. And then charge your Nokia 3 to a sufficient battery level so that it does not shut down during the procedure.
There is no confirmation on whether or not this will work on other models/variants and we also do not advise that. Download Nokia 3 Android Nougat 7.1.1 OTA ZIP (T-1032):
— Nokia3_Android_7.1.1_Nougat_Update.zip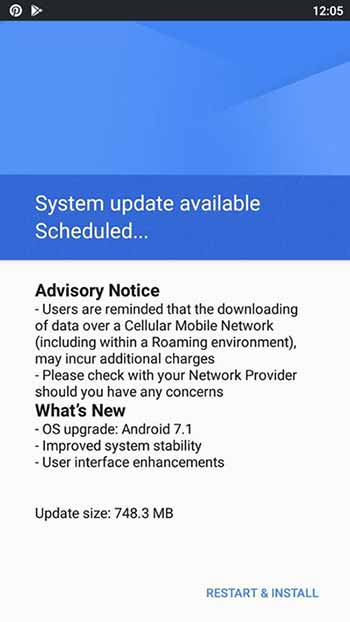 You can now install this update easily by sideloading the provided ZIP through the stock recovery over ADB. To make things easier, you can follow our guide to sideloading OTA updates on Nexus. Though the tutorial is meant for the Nexus series, the Nokia 3 users can still follow it. That's because they both follow the same baseline and that is the benefit of the Pure Android experience offered by the Nokia 3.
Check out some more interesting stuff:
If you face any problems during or after the OTA installation, drop a comment below to let us know.