The Nokia leaks this past couple of days is somehow overwhelming. And also confusing so to speak. From a "notched" Nokia X7 to no notch 7.1 Plus, we are all been lacking answers to what this actually means. After all, Nokia X7 will more likely be the Chinese version of the 7.1 Plus.
However, we forgot that before the Nokia 7 Plus hit the global market, HMD has launched the Nokia 7 in China. This could mean that not only is HMD working for the Nokia X7/7.1 Plus, but it is also possible that the Nokia 7.1 is also in works. This could explain the two different Nokia 7.x displays that leaked earlier this week.
Here comes the #NOKIA 7.1 (Plus?) 360° video + official looking 5K renders + dimensions (as usual, based upon factory CAD), on behalf of @mysmartprice -> https://t.co/hdgwu5N2kW pic.twitter.com/bQXP9Xs6Jz

— Steve H. (@OnLeaks) September 21, 2018
Now, a tip received by NPU seems to confirm this theory. According to the tipster, the successor to Nokia 7, the Nokia 7.1, will offer no notch. With the Nokia X7/7.1 Plus to follow the X family. Interestingly, the tipster also claims that both variants will utilize the latest Qualcomm Snapdragon 710 SoC. The Nokia 7.1 might also include a dual-camera setup as seen on renders.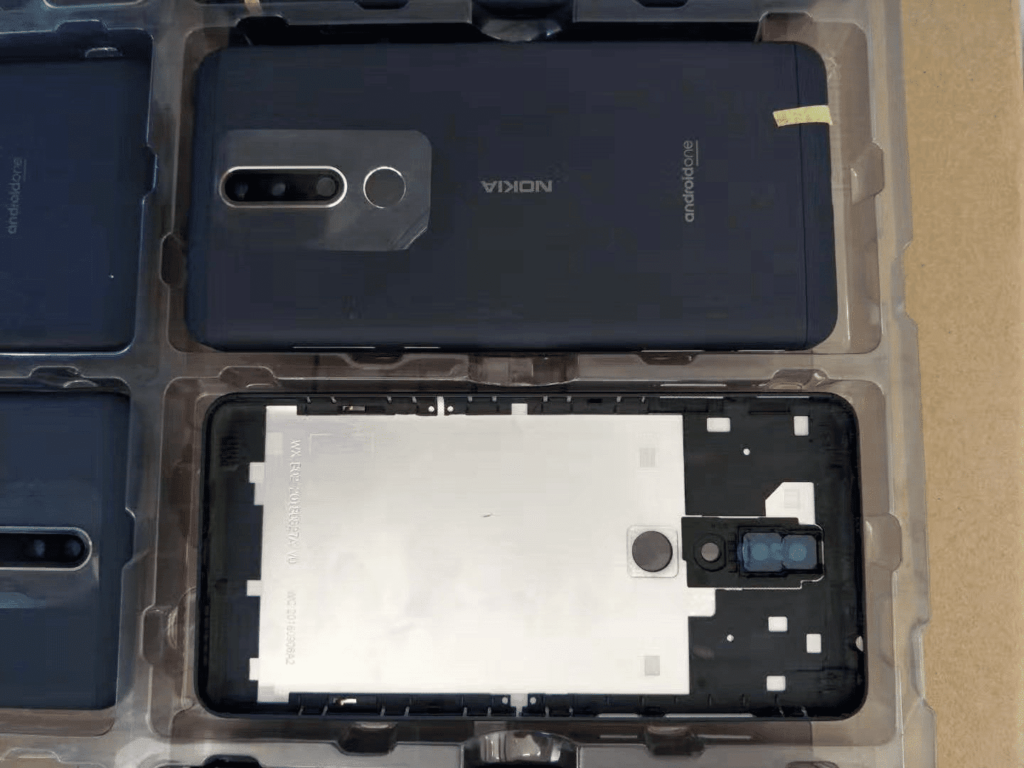 Aside from the Nokia 7  family, another unknown Nokia phone surfaced online. While this assembly seems to feature a dual-camera system, the backplate is made out of plastic. Like cheap plastic, so we can rule out any of the known Nokia X family which uses glass. Rumors say that this could possibly be the Nokia X3/3.1 Plus. This explains the use of plastic rather than the glass like the rest of the Nokia X family. However, others say that this could also be the Nokia 4. However, HMD, which one of its HQ and R&D located in Shenzen, China, has been avoiding the number 4 (sì) which sounds like death (sǐ) is Chinese. But it is also possible that the Chinese market will adopt the Nokia X3, whilst the Nokia 4 is for global consumers.
Via Nokiamob