HMD Global has just started rolling out Android Pie update for the Nokia 8. This update is finally released after a brief period beta testing the update. Now, this beta update is being released first to the users enrolled in the beta test, obviously. This means that if you have not enrolled in the Nokia Beta Labs program than you will get the update later.
As always, HMD Global is rolling out the update in a staged manner. This is done to ensure that no bugs present in the update affect all the users of Nokia 8. Therefore, if any bugs are found in the update then Nokia can easily roll back the update.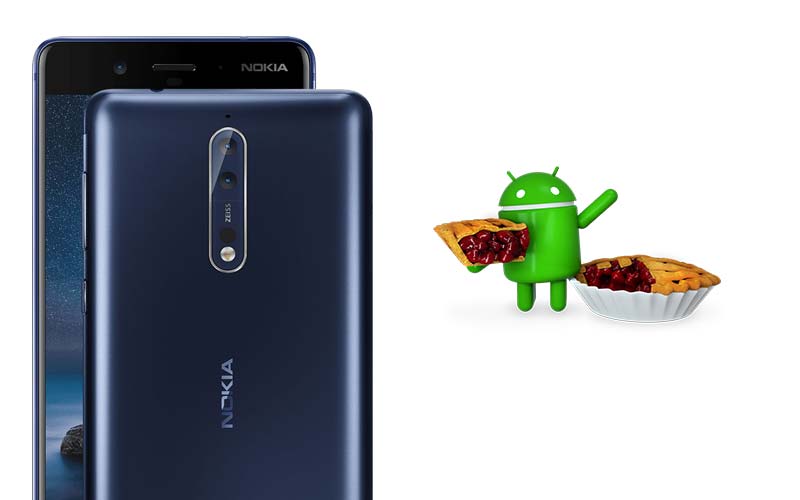 Now, the pleasant news of Android Pie rolling out for Nokia 8 was first shared on Twitter. HMD's CPO Juho Sarvikas tweeted this evening that the update is finally rolling out.
Enjoy the festivities with another fresh piece of 🥧 from us – this time on Nokia 8! Phased roll out of #Android 9 Pie for #Nokia8 starts today.

— Juho Sarvikas (@sarvikas) December 19, 2018
Now, it is worth noting that Juho Sarvikas didn't mention anything about Android Pie update for Nokia 8 Sirocco which is a part of the Android One program. On the other hand, Nokia promised to release this update for Nokia 8 Sirocco by end of November which obviously got delayed. Thus, it still remains unclear when Android Pie update will be released for Nokia 8 Sirocco.
As for the update size and build number of Android Pie update of Nokia 8, we currently have no information. However, we will make sure to update this article with relevant information as we know more. Until then, make sure to check if the update is available on your device by going to Settings > System > System Updates.
Being based on Pie, the update carries all the standard features including the newly redesigned user interface. However, several users at Reddit have alleged that the update does not bring certain Pie features like Adaptive Battery and App Action. The update has already been delayed once and if it still doesn't carry the major Android Pie features, then it might even be disappointing for the users. If we have any updates, we will keep you posted!