There have seen some extensive leaks of Nokia phones this past couple of days. But what really stole the heart of every Nokia fans is the supposed flagship Nokia 9. We are talking about that "Penta-lens" camera setup on its rear.
What makes things so interesting is the fact that some have run the unconcealed IMEI of the device to an IMEI identifier website, and found this to be genuine. MySmartPrice also revealed that Nokia 9 in the photo, model number TA-1094, has received MIIT certification in China last May.
There are also some rumors going around telling that HMD might be able to launch the handset by end of September. However, mass producing the device is no easy task. According to NPU, the "Penta-lens" setup on the Nokia 9 is very challenging to assemble. The man behind this information claims that the Nokia 9 is currently under a strict quality measure. With that said, NPU told that HMD may not sign up for the big launch until all issues were addressed.
Looks like Samsung Latvia/Estonia knows what's coming from Nokia/HMD soon… from their website for a buyback-offer: https://t.co/Uu2ZYsyOPz pic.twitter.com/1M5iCd2YnY

— Roland Quandt (@rquandt) September 10, 2018
Now, another detail of the Nokia 9 has surfaced online. Interestingly, it came from a Samsung Latvia/Estonia website. Roland Quandt shares screenshots of phone choices under Samsung's buyback offer. The list includes four variants of the Nokia 9. Two of which were dual-SIM models with 128GB and 64GB of memory. The other two were the base models with the same amount of memory. Now, this may not tell a lot. But the fact that its there, that would mean that it's coming. Just funny to have seen that on a competitor's website.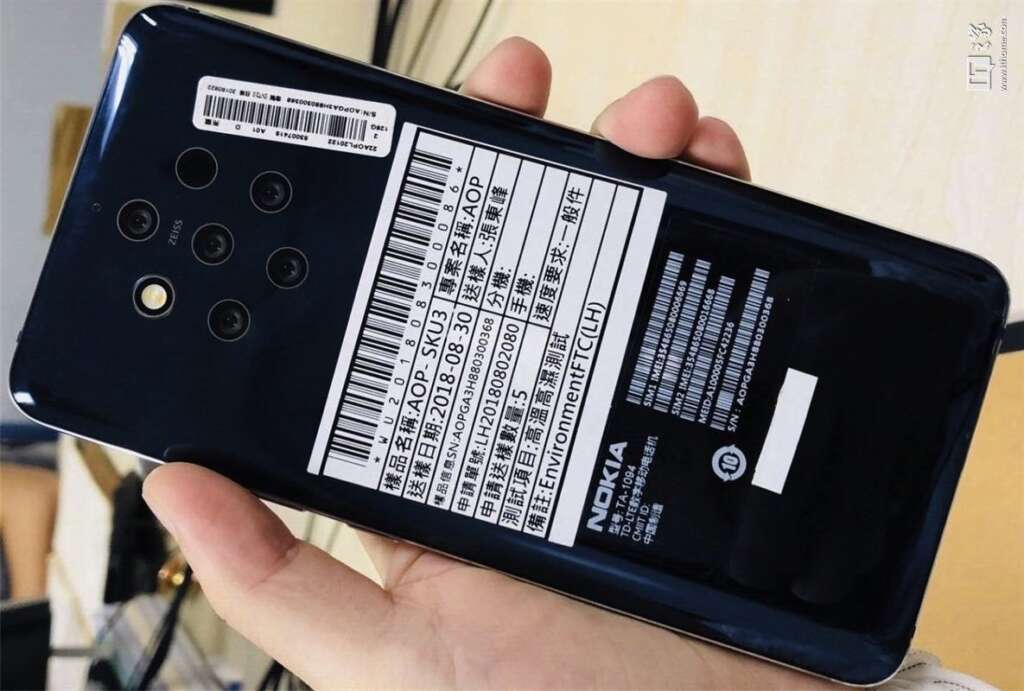 The Nokia 9 will feature a Snapdragon 845 with 6GB of RAM, and a 5.9-inch curved OLED panel. It will be one of the devices to feature an in-display fingerprint sensor. And is sure the first to cross the three rear camera border. The "Penta-lens" camera on its back will be one of its kind. But with ZEISS partnering to bring that in the market, the price will surely be premium. As with the ZEISS lenses and everything.