Nokia's most-awaited sequel to the blockbuster Nokia 7 Plus is finally arriving tomorrow. Albeit in China for now. The handset will be one of the first smartphones to utilize Qualcomm's newest Snapdragon 710 SoC. It will also retain the Zeiss branding in all three of its cameras which is typical for the Nokia X7.x/7.x lineup. But before the announcement tomorrow, Nokia sent one last more teaser which primarily touts the display and cameras on the device. A render of the Nokia 7.1 Plus was also posted by SlashLeaks.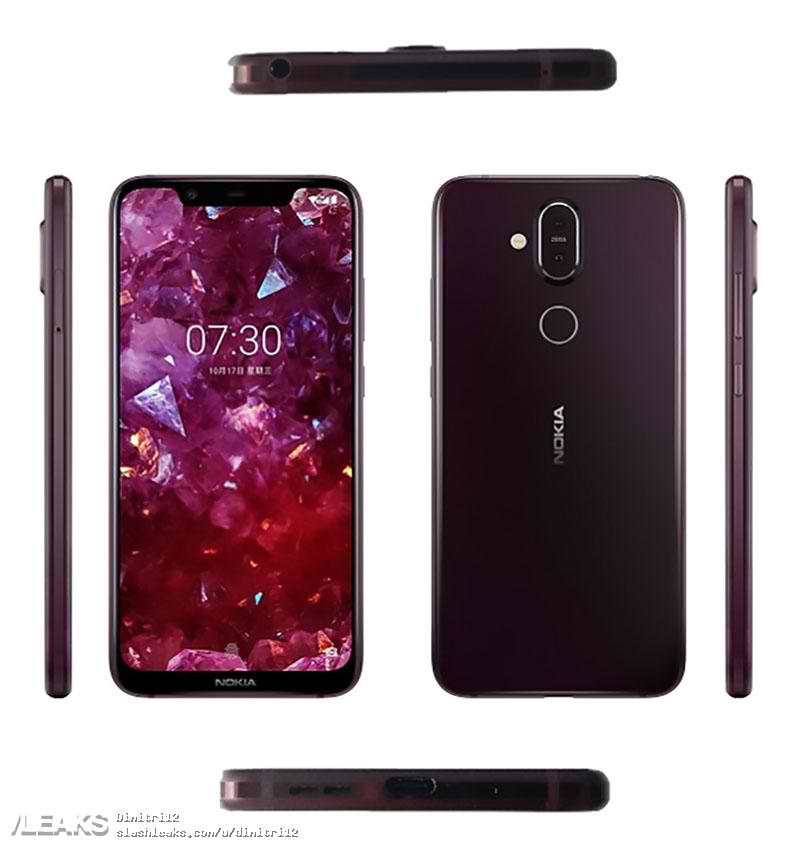 According to them, the device packs a notched 6.18-inch Full HD+ LCD TFT display. There's no mention if it features the PureDisplay technology. But the fact that this is the bigger brother of the Nokia 7.1, we should expect a more improved version on the Nokia 7.1 Plus tomorrow. As mentioned, powering the handset is the Snapdragon 710 SoC (2.2GHz), with 6GB of RAM and 128GB of internal storage. The battery is a 3500mAh, which is smaller by 300mAh than the Nokia 7 Plus. The newer chip and the adaptive battery on the upcoming Android 9 Pie compensate for this though. The Snapdragon 710 also supports Qualcomm® Quick Charge™ 4+ technology. That means users can get a 50% battery charge within 15 minutes.
For the imaging, the Nokia X7/7.1 Plus will have a 20-megapixel front-facing camera and dual 12/13-megapixel combo at the rear. The apertures is yet a mystery, but the optics of the three cameras are designed by Zeiss.
The Nokia X7/7.1 Plus will launch tomorrow in China and will be on sale in 23rd of October for 2699 yuan (~$390). The event starts at 16.30 CST (China Standard Time) /10.30 CEST/14.00 IST/4.30 (am) EDT.