As we all know, #Bothie didn't take off as what Sarvikas and his team have hope. But like the new Nokia devices, irrelevance doesn't always make things dead. Hence, all the effort continues.
All Nokia handsets only come with two HMD developed apps– the Nokia camera app, and the Nokia Support app. Pretty much every app that comes preinstalled is that of Google. The sad truth is that despite the spoonfeeding it's getting from Google, HMD still delivers bad performance in two of its apps. Thanks to the latest update though, the Nokia Mobile Support app is now way better than what it was before.
While the Nokia Mobile Support app has already improved, in fact, it now has 4.4 ratings on the Google Play Store, the Nokia Camera app is yet to convince users to use it. Other resort to sideloading the Google Camera app which yields better results than the Nokia stock camera app. What a waste of all those already capable hardware.
But it's not like HMD is playing deaf to the situation. Finish website SuomiMobiili has made a closer inspection of the camera app and found features that are yet to be introduced. These features are primarily for Dual-Sight, but this may come together with the optimization update.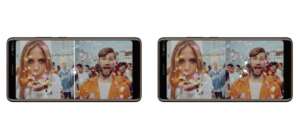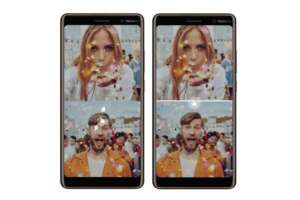 The next update will include the second version of Dual-Sight. As we all know, Dual-Sight works by capturing photos and video using the front and rear camera real-time. Since its debut on the Nokia 8 last year, users have been complaining that it's quite hard to perfectly frame subject on the Dual-Sight. With the new update, users can now have the choice which camera will take bigger space on the frame. Pretty much like the "split-screen". There is also an option to pinch-to-zoom, so users can correct varying focal lengths of the camera, or simply just focus the attention more on the subject.

There is also a thing called "Twice Shot", although no one knows what it exactly means. We never know if these features are really coming on the next update. But the fact that it's there already, we can assume that engineers at HMD are already working very hard to bring these new features to our smartphones.
Via: Nokiamob