Several Android users across the internet are complaining that the 'OK Google' command has stopped working on their smartphones. 'OK Google' is one of the famous commands used by Android users and is the most simple way to initiate the Google Assistant to do some tasks without having to touch your smartphone. However, many Android users are complaining that their smartphones are unable to detect this command. This problem is happening with several device languages too.
https://twitter.com/Dhruv69952000/status/1025480630505627648
According to our report, this issue is mostly happening with the phones manufactured by Xiaomi, OnePlus, and Samsung. Users of these smartphones are complaining that they can't able to access the assistant with the said voice command, and the option to turn on the voice control gets automatically disabled (greyed out) and is not turning on. Users are also reporting this issue on Google customer support forums.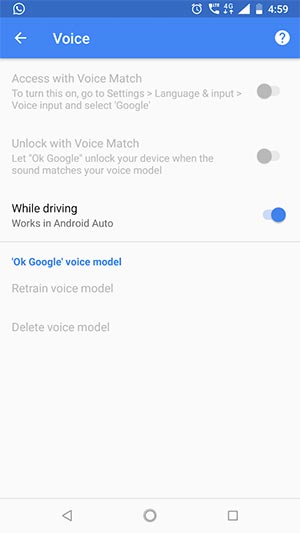 Anyways, Google has promised that they are working on this issue for a solution as quickly as possible. So if you guys are also facing this issue, all you can do is wait. Be in little patience and stay tuned with us get later updates about this issue.
Via: AndroidPolice