OnePlus may be late on its promises and its word on updates, but the team does listen to its users. Anyhow, if you have been looking forward to some Marshmallow love on your OnePlus, now is the time to update. The development team has recently pushed a community build of OxygenOS 3.0 for the OnePlus 2, over at the OnePlus forums. The crowd seems to be already very happy about this, and if you're a OnePlus 2 user, I am sure you might be too.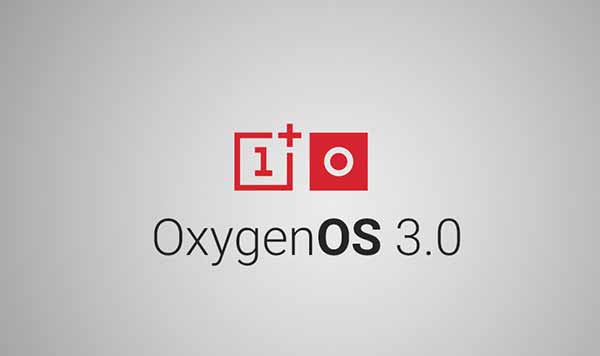 The build is currently labeled as Beta and will require some thorough testing and user feedback until a stable build comes out. Don't you worry, it is still recommended to be used as a daily driver. The build is a community release, for a reason. The developers want the users' feedback, to test a few things, till they finalize the stable build. The following factors need to be tested, as quoted by OnePlus. So If you want to contribute, don't hesitate to provide your valuable feedback, regarding the same.
Network testing (how is this update working on your specific carrier, your specific region?)
Are you noticing improvements to the camera (both UI and picture quality)?
Performance and battery life – let us know how your phone runs.
Table of Contents
What's new in OxygenOS 3.0?
Based on Android Marshmallow 6.0.1
A new UI for the native camera app. It has been revamped a little, and you will now be able to set Aspect Ratio and toggle Grid View, without the need to go through the settings.
Freshly designed Wallpaper Picker, with a better preview for homescreen and lockscreen wallpapers, all at one place.
The famous Shelf feature has incorporated long-press rearrange or remove option. So no more Edit mode.
General performance and fingerprint response have benchmarked to be 45% and 47% better than the OxygenOS 2.2.1, respectively.
Other small changes include native app permissions, Alert Slider, and revamped settings for a better experience.
Well, OnePlus did make the time worth for the update. So many new additions and performance improvements are on way, with this new update. Don't wait! Go ahead and update your OnePlus 2 now.
Disclaimer
Manually flashing OTA package only works for non-rooted and stock users. We shall not be held liable for any damage to your OnePlus 2. However, if you come across any such situation, we will help you get through it.
Instructions to update to OxygenOS 3.0
Prerequisites
Before you begin to set for the update, make sure that you read the notes provided by the team. Read over at OnePlus forums.
Charge your OnePlus 2, to at least 60% battery level. This will help avoid any disturbances during the process.
Your OnePlus 2 must be running OxygenOS 2.2.0 or higher if you're planning to dirty flash. Else, you can do a complete wipe and follow the instructions below.
Backup your device's storage, messages, contacts, and everything else necessary, just in case if something goes wrong.
As recommended by OnePlus, you must be running the stock recovery. If you need the recovery image to flash via fastboot, download it from here.
Install OxygenOS 3.0 on OnePlus 2
Once you have downloaded the file, connect your OnePlus 2 to the PC in MTP mode, and transfer the update file to phone's internal storage.
Disconnect your device from the PC and power it off completely.
Boot into Recovery mode: Press and hold the Volume Down and Power keys altogether until you see the OnePlus boot logo, and then release the keys. Your phone should now be in recovery mode.
Tap on "Install from SD". Now, browse your phone's storage and find the "OnePlus2Oxygen_3.0_beta_bb10c034d8a4466d.zip" zip that you transferred in step #2.
Select the zip, and choose 'Yes' when prompted.

The flashing process may take a minute. And when it's complete, tap on 'done'.
Now, go to Wipe data and cache > Wipe cache, and select 'Yes'.
Finally, select "Reboot".
Now that you have installed the update, let us know how it is working for you, through the comments.
Please consider providing your feedback to the OnePlus team, so that your data could be rendered useful, and a stable build could be released much sooner.