OnePlus has recently rolled out another set of OxygenOS Open Beta builds for the OnePlus 5 and 5T. The new update is aimed at users running the beta software to help the development process. OnePlus 5T Open Beta 5 and OnePlus 5 Open Beta 7 are now available for download.
While many other Android OEMs are on their way to release Android 8.0 Oreo for the supported device, OnePlus is moving a step ahead. The company has dedicated itself to Android Oreo ever since the launch of OnePlus 5T, back in November. A few weeks ago, the manufacturer rolled out the first ever Android 8.1 Oreo-based Open Beta for the 5/5T. Moving in the same direction, OnePlus has further announced OxygenOS Open Beta 5 and Open Beta 7 for the OnePlus 5T/5 respectively. The new beta update focuses on fixing the existing bugs that the users would have facing in the previous release, plus some improvements as well.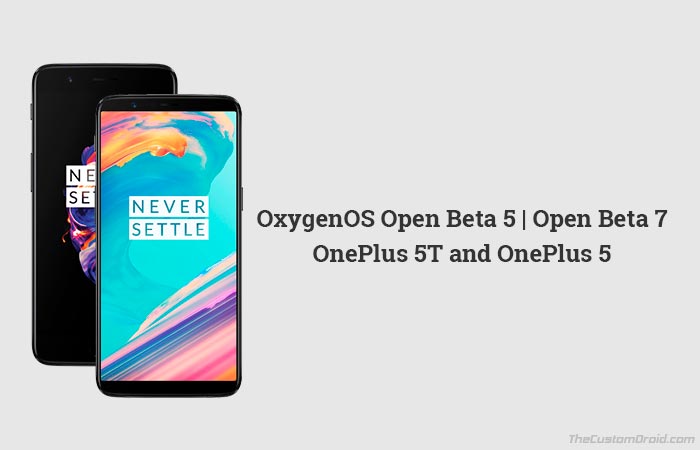 OnePlus 5T Open Beta 5 and OnePlus 5 Open Beta 7 Rolling Out
The release notes are published on the OnePlus community for both the OnePlus 5/5T. According to which, the changelog is same for both the devices.
First, there's a new recent search tag icon in the app search section. Second, there are fixes and improvements in the weather app for more accurate location and updated UI. The third change is in regards to network priority in Gaming Mode. At last, there are also a series of general bug squashing and improvements on the overall scale. The security patch, on the other hand, is still dated back to February 2018. OnePlus is probably saving it for the stable release.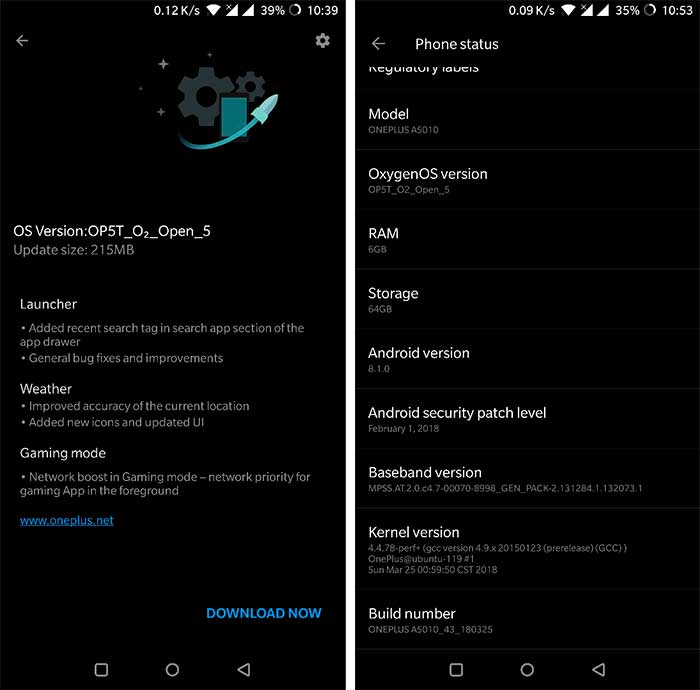 Those who have already installed, have dug in deeper and found another cool feature known as 'Earphone mode', which is probably missing from the official changelog. The new settings allow the users to control different audio behavior while the earphones are plugged into the phone. These include 'Auto Play' that plays music as soon as you connect the earphones and also an option to control ringtones while
OnePlus 5T Open Beta 5 and OnePlus 5 Open Beta 7 are rolling out to Beta users over-the-air. For those with the stable OxygenOS software, will need to follow the manual procedure. Users running the previous Open Beta can go to Settings -> System Updates and check for the OTA notification.
So, if you're interested in testing the latest beta build and contribute towards the development process, then go ahead and install it right away. Note that OxygenOS Open Beta is not meant for daily use and also not for regular users. However, if you're keen on trying the latest Android 8.1 Oreo update, you can feel free to install it.
Downloads for the new OxygenOS Open Beta could be found here.