OnePlus has finally released its first 2019 flagship-killers yesterday as the OnePlus 7 and OnePlus 7 Pro. The complete collection of OnePlus 7 Pro Stock Wallpapers is now available for download. There are a total of 16 different static wallpapers, 5 of which are designed by the renowned artist Hampus Olsson himself. Further, there are 8 live wallpapers and also an APK to install the live wallpapers on OnePlus devices running Android Pie with ease.
Updated on 23 June 2019: Individual APKs of OnePlus 7 Live Wallpapers are now available for download. These can be used on non-OnePlus devices too.
Shortly after the release of the OnePlus 6T last year, rumors surfaced about OnePlus' next flagship device. The first leaked images of the alleged OnePlus 7 showed us an edge-to-edge display without a notch or display cutout. Following this, we saw even more speculations, most of which hovered around the device's design, display, and camera. And even more recently, there were rumors that this year, OnePlus will launch not just one, but two devices together. And it finally turned out true yesterday, when the OEM launched its OnePlus 7 Series.
The OnePlus 7 and OnePlus 7 Pro will soon be available for purchase worldwide. So, there's still some time before you can actually get your hands on the device. To curb your excitement, you can now download OnePlus 7 Stock Wallpapers and Live Wallpapers to add a bit of its touch to your own device.
Before we get there, let us take a quick walkthrough of all the major features that the phone offers, its specs, and the price.
Table of Contents
OnePlus 7 and OnePlus 7 Pro – Features, Specifications, and Price
1. Design and Display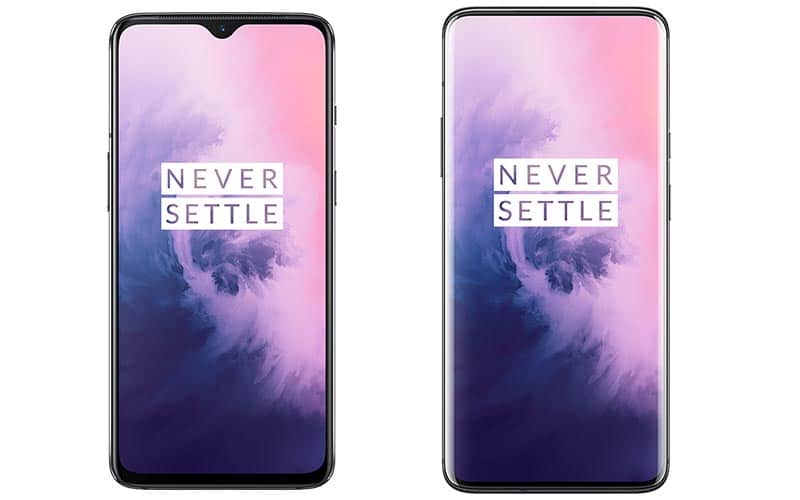 The OnePlus 7 is very much similar to last year's OnePlus 6T when it comes to the overall design and looks. The screen is still 6.41 Inches with an Optic AMOLED display panel and Corning Gorilla Glass for added protection.
The Pro variant of the OnePlus 7 is where things get really serious when it comes to the new design segment. Starting off with that, the OnePlus 7 Pro is the first device from the manufacturer to offer a Pop-Camera mechanism, which certainly helped them deliver a fully immersive display experience. That's one smart way of getting rid of the notch but have already seen it on a couple of different OEM devices before.
OnePlus 7 Pro offers a 6.67-inches Fluid AMOLED display, that is also the first to support a QHD+ resolution and 90Hz screen refresh rate. Thanks to the latter, every touch and swipe on the phone is instantaneous. Not just that, the higher screen refresh rate also works in favor of mobile gaming, delivering a much smoother and faster experience.
To add a cherry on the top, the OnePlus 7 Pro display is also officially certified for HDR 10+ playback with Netflix, YouTube, and Amazon Prime Video.
2. Camera
The camera on the OnePlus 7 has got a huge upgrade with a 48 MP primary lens and a 5 MP depth sensor on the rear with Optical Image Stabilization to eliminate any shakes when taking pictures or shooting videos. The selfie camera on the front goes unchanged with a 16 MP sensor and f/2.0 aperture. OnePlus has worked hard in improving the overall camera performance of the OnePlus 7 with the software and added features like NightScape 2.0 for low-lit environments.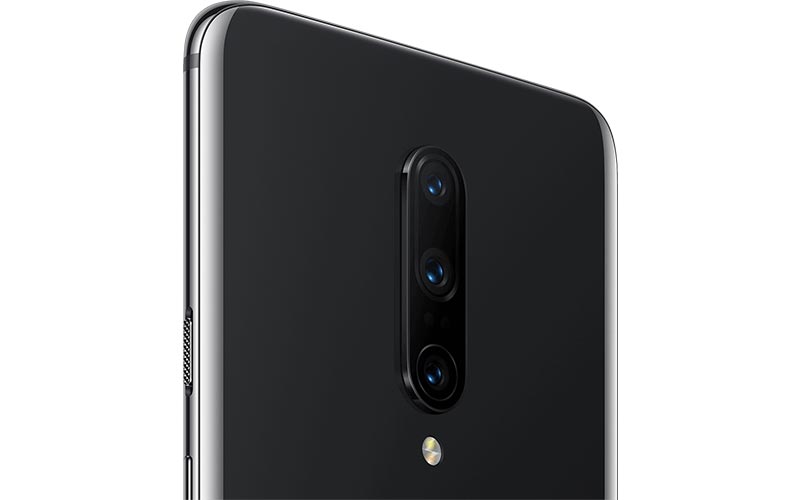 One of the major attractions of the OnePlus 7 Pro is its new and upgraded camera. A lot of top-of-the-line devices from various OEMs now supports triple-lens camera setup, and they seem to have blend in by now (Kind of). So, unlike the regular dual-lens setup on the OnePlus 7, the Pro variant offers an additional lens on the rear to help users take some stunning landscape shots. The primary rear lens is 48 megapixels, with an 8 megapixels telephoto lens that offers 3x zoom and OIS.
3. Performance & Battery
Both the OnePlus 7 and 7 Pro are powered with Qualcomm's latest Snapdragon 855 chipset that focuses a lot of AI by analyzing the usage. It is definitely more than powerful for modern day gaming and mobile entertainment while offering a decent battery life.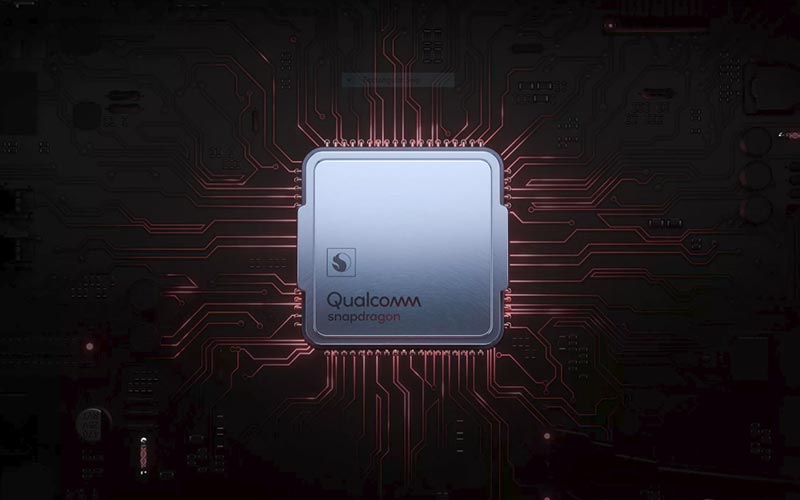 On the storage front, both the regular and Pro variants come with 256 GB with 8 GB RAM and 128 GB with 6 GB RAM. For the OnePlus 7 Pro, there an additional 12 GB variant that comes with 256 gigs of ROM. To make things even better, both the OnePlus 7 and 7 Pro support UFS 3.0 storage, which will make transferring files between devices pretty fast.
The battery on the OnePlus 7 can hold 3700 mAh of juice, while that on the OnePlus 7 Pro kicks it up to 4000 mAh. Apart from the bigger battery in the Pro variant, it also supports Warp Charge 30, something that we have seen in OnePlus 6T McLaren Edition, last year.  According to OnePlus, Warp Charge 30 can charge the 7 Pro at a 34% faster rate when compared to the predecessor.
4. Other Hardware
The OnePlus 7 and OnePlus 7 Pro, unlike the 6T or the rest of the previous device now supports dual stereo speakers powered by Dolby Atmos, which certainly is a big plus. This means you will get a far better audio experience when playing games or watching your favorite videos on YouTube.
There's a USB 3.1 Type-C port on the bottom for charging and earphones connectivity. So, there's no headphone jack this time too.
OnePlus has also included a larger in-display fingerprint sensor in both the devices, that would help users unlock their device in a jiffy.
5. Price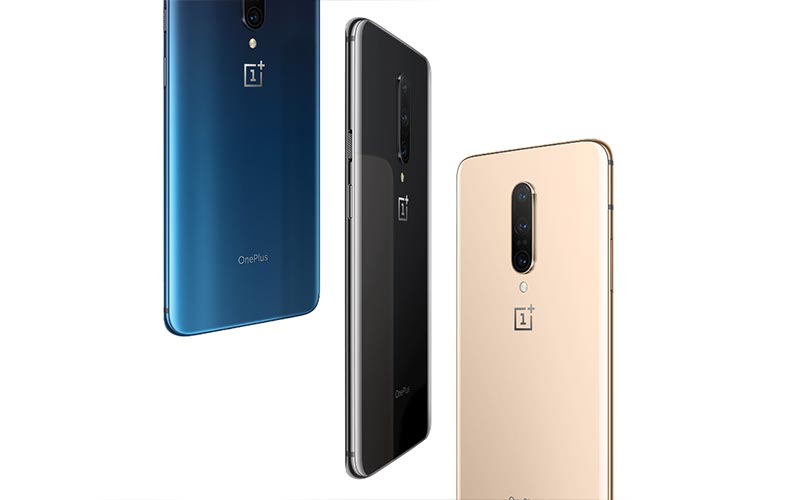 The OnePlus 7, being a slight upgrade is similarly priced to its predecessor and well within the traditional mid-range. On the other hand, OnePlus 7 Pro shifts to the more premium price segment, considering the all-new design and features that it offers, and is a bit pricy.
The OnePlus 7 will cost £499 for the base 6GB + 128GB variant and £599 for the top-end 8 GB + 256 GB variant.

Colors: Mirror Grey and Red colors.

The OnePlus 7 Pro will cost £649 for the base 6GB + 128GB variant and £699 for the 8 GB + 256 GB variant. The top-end 12 GB variant will be priced at £799.

Colors: Mirror Gray/Nebula Blue/Almond
Download OnePlus 7 Pro Stock Wallpapers
Don't let the title confuse you, the stock wallpapers from both the OnePlus 7 and the OnePlus 7 Pro are the same, and hence the shorter title.
Like any other Android smartphone, the OnePlus 7 and OnePlus 7 Pro also comes with a set of fresh new wallpapers unique to the device. This time around, not all the OnePlus 7 Pro stock wallpapers were created by Hampus Olsson. The ones (5 of them) that he created follow a minimal and fluid design, with the same abstract aesthetics that we have seen in his previous wallpapers/artworks. And they will definitely get your attention quickly!
So, Hampus has already provided the 5 static wallpapers that he designed. XDA's Joe Fedewa was able to pull the rest of stock wallpapers from the device. So, thanks to him and the XDA team!
There are a total of 16 Static Wallpapers and 8 Live Wallpapers. All these wallpapers are in 1440 x 3120 pixels (QHD+) resolution.
Static Wallpapers
Below are the compressed previews of all the OnePlus 7 stock wallpapers (Static wallpapers) you can download from here.
For your convenience, we have packed all these wallpapers in an archive (.zip format). Should you only wish to download them individually, we have also provided a link to the Google Drive folder.
Live Wallpapers
If you have a OnePlus device running on Android Pie, you can simply download the OnePlus Live Wallpapers APK (Mirror link) and install it on your phone. This way, you will be easily able to apply these Live Wallpapers on your phone natively.
UPDATE: Since using the live wallpapers in video format could be buggy, XDA Senior Member iaTa extracted the OnePlus 7 live wallpapers and compiled them into individual APKs. You can download them from the original XDA thread, then install the APK(s) on your non-OnePlus device to use it.
The live wallpapers are also available in video (MP4) format. So, for any other device, follow the instructions below how to apply these OnePlus 7 Pro Live Wallpapers:
First, download the live wallpapers (Mirror link) and extract the zip package
Next, transfer the live wallpaper(s) to your device's storage
Download and install the "Video Live Wallpaper" app on your device
[googleplay url="https://play.google.com/store/apps/details?id=com.karthik.vlw"]
Once installed, go to the app drawer and launch the app
Tap on the 'Choose video from gallery' button
Select the OnePlus 7 Pro Live Wallpaper that you want to apply
After select, ensure that the 'Loop Video' option is checked and tap on 'Set Live Wallpaper'
Finally, tap on 'Set Wallpaper'
The OnePlus 7 series should soon be available for orders in the coming days. If you already have the OnePlus 6T are you willing to upgrade to the OnePlus 7 with some improved specs or will you switch to the OnePlus 7 Pro? Do let us know your opinion in the comments below.
So there you go! You have just been able to download OnePlus 7 Pro Stock Wallpapers for your Android device. Go ahead and apply them on your phone now. We hope you'd like them, cause we sure do.
Source: Hampus Olsson's Blog | XDA