We have seen a resurgence from the old established brands in the likes of Nokia and BlackBerry, but no one expects Palm to get a second, perhaps third, or more life. And nothing was made serious when a Palm website went online again for the first time in last year. However, it was known to everybody that TCL, the Chinese company behind the comeback of BlackBerry, has acquired all the trademark for the Palm brand. It was later then licensed to a startup company based in San Francisco, California.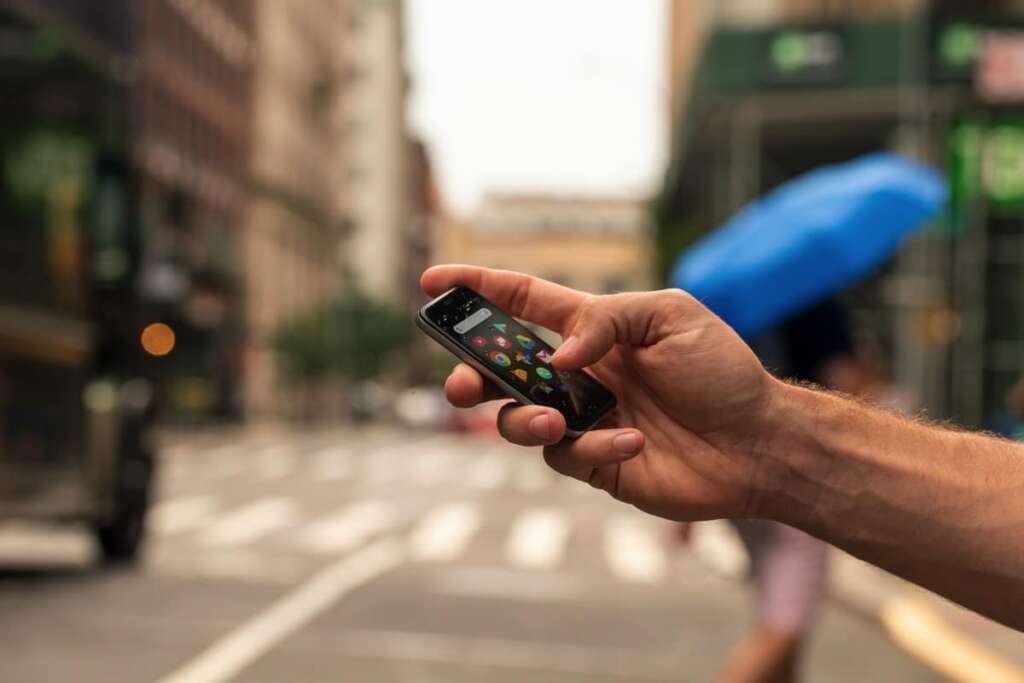 Last month though, details and later parts of a Palm smartphone circulate the internet. Aside from its nostalgic brand name, the smartphone has one feature only the first iPhone could ever have thought. A minuscule 3.3-inch display! Even so, the iPhone (2007) still has a slightly larger display at 3.5-inch. We thought it was joking, but who would have thought that they are actually far more serious than other brands adding senseless notches on its smartphones? Now, Palm's cute smartphone is finally official!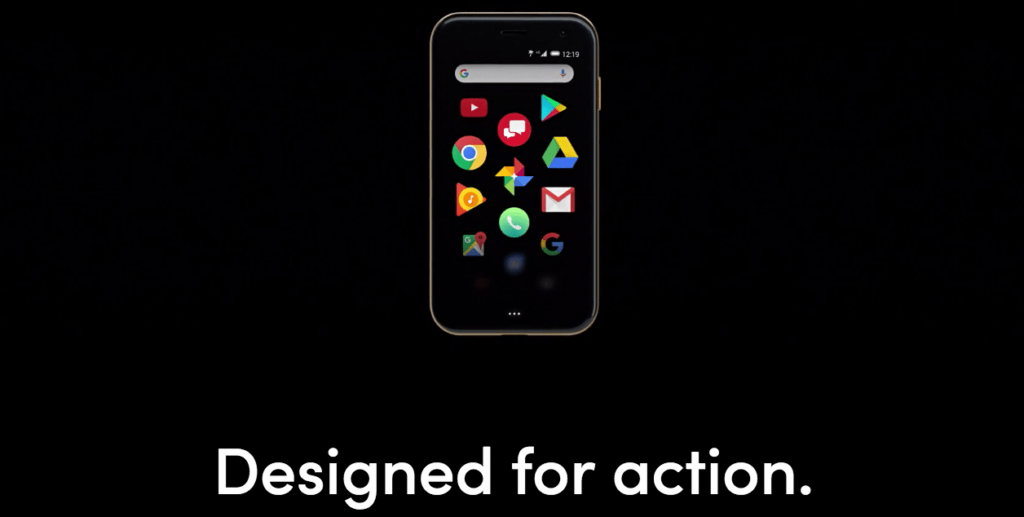 The smartphone, known simply as "Palm," packs a 3.3-inch HD LCD display with a whopping 445 PPI pixel density. That's almost like the iPhone X, and iPhone XS Max pixel-dense. And squeezing all the pixels into a tiny LCD could result in a sharper, much pleasing Retina-quality display experience. It has an aluminum allow mid-frame, tight enough to earn the device IP68 water and dust resistant rating.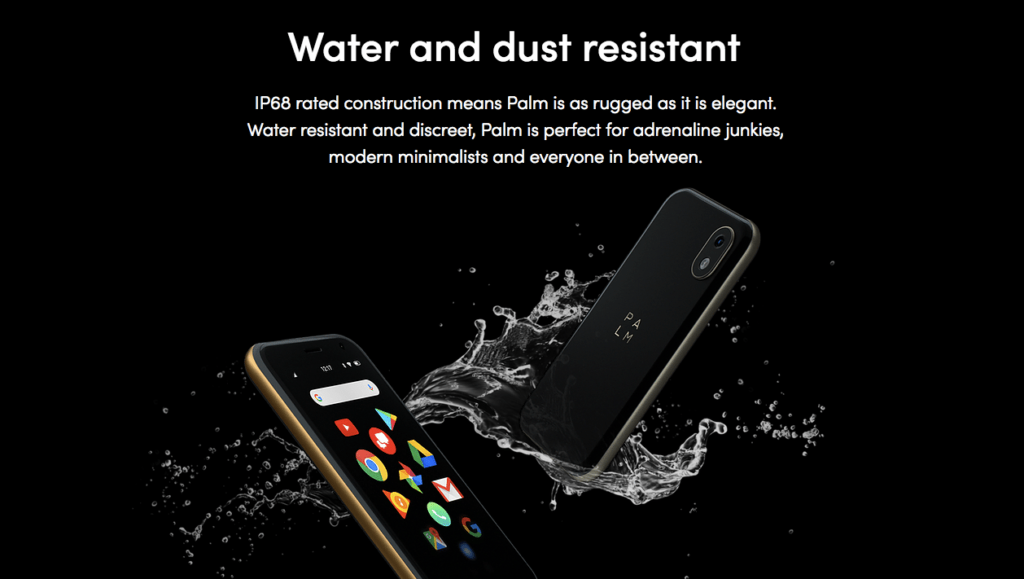 In terms of the firmware, the Palm will ship with Android 8.1 Oreo and a custom interface that looks like that of an Apple Watch. Like the old Palm, the new Palm smartphone also features some gestures to maximize (can't think of any word for that) its small display. Albeit every Android smartphone has the "press/hold actions", Palm makes use of it to aid people with larger hands. And suffice to say, it's very intuitive. It also features a "Gesture Pad" which is similar to the swipe gesture on the Nokia Z Launcher. To look for apps, you just have to swipe the first letter on its name. The Palm will then show apps that match the command.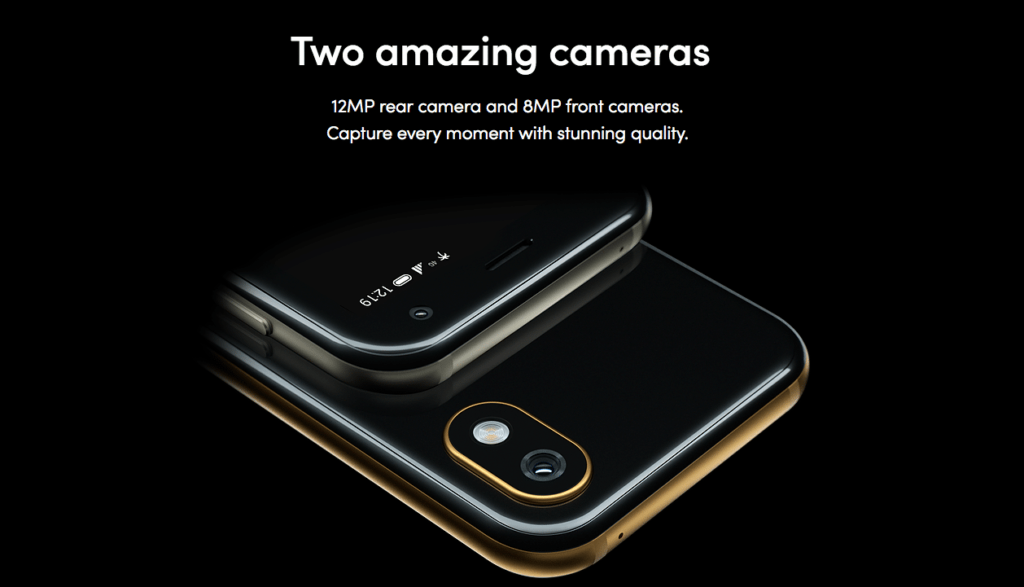 The Snapdragon 435 powers the handset (bummer, but hey, at least Snapdragon), with 3GB of RAM. The internal storage is 32GB, but no mention if it is expandable, and keeping the lights on is an 800mAh battery. Yes, you read it right. It's an 800mAh battery, which in theory enough to last a day. Thanks to its small display.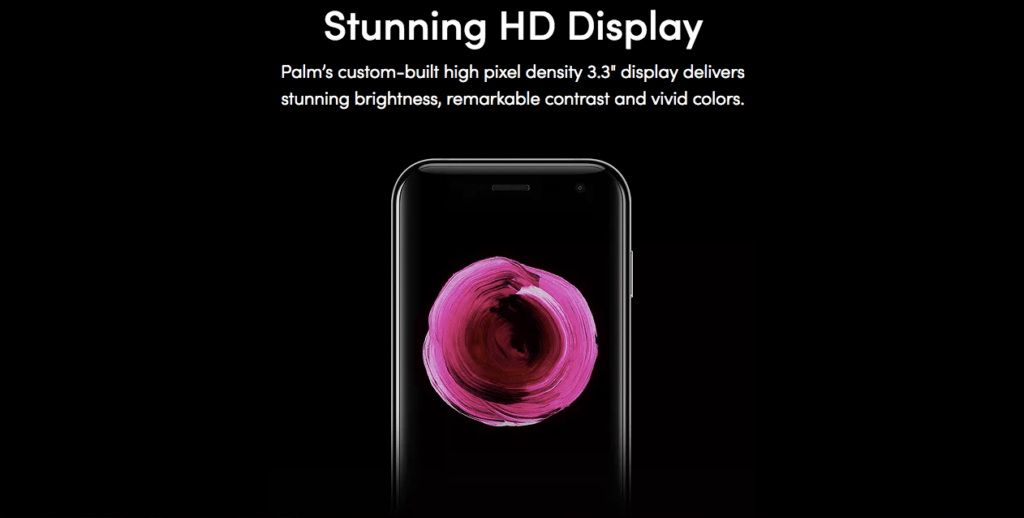 For biometrics, Palm advertises Face Unlock with no further details of what type it is. We guess it's the untrusty one that has been on Android since the Lollipop days.  For the imaging, the phone has 12-megapixel rear shooter and an 8-megapixel selfie cam. Nothing too fancy.
The phone will be exclusively available for Verizon for $350. And again, they're serious. Also, just in case it matters, Stephen Curry signed up to endorse the device.