Razer users who have been anticipating Android Oreo release for their device can now try it. Razer Phone Android 8.1 Oreo Developer Preview is now available for download.
Android manufacturers are already on their way to finalize Android Oreo for their supported devices. Gaming giant Razer is now set to accompany others as well. Just like Essential, Razer is also jumping right off to Android 8.1, which definitely sounds logical at the moment. The company astonished many when it first introduced themselves in the mobile market with their first ever Android smartphone. Indeed, the phone works great for those who are into gaming on the Android platform.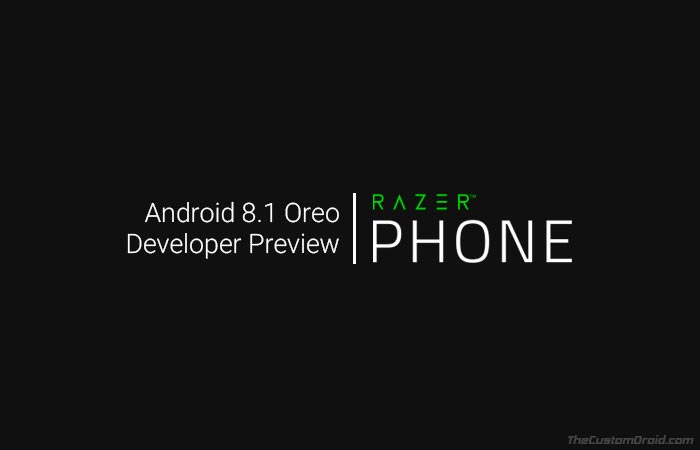 Android 8.1 Oreo Developer Preview for Razer Phone
The announcement was first made at the official Razer Facebook page mentioning that it will be skipping Android 8.0 and heading straight to Android 8.1 Oreo. That essentially doubles the excitement. The post also states that the stable release will be made somewhere in April 2018, which is approaching in a few days. It means the testing phase will probably last for a month at most.
Razer Phone Android 8.1 Oreo Developer Preview is available as a factory image and could be easily flashed on the device using command-line. For exact instructions, refer to this page. Note that installing the preview will require you to unlock the bootloader first. It is strongly suggested to use a spec-compliant USB 3 Type-A to Type-C cable. If you don't have one, then recommendations from Benson Leung might come in handy.
Proceed only if you're familiar with the process and comfortable with it. On the official release page, the company also states that no release notes shall be provided. Also that there will be no OTA to update your phone from the regular software to the developer preview. The same goes for reverting back to the stable firmware.
According to XDA, the preview also adds Project Treble compatibility looking at the build.prop string (ro.treble.enabled). Another thing worth noting is that the dev preview includes the February 2018 security patch. Additionally, apps utilizing SafetyNet API like Google Pay or banking apps may not function properly or at all for that matter.
If you have already flashed the Razer Phone Android 8.1 Oreo Developer Preview, let us know if you find any interesting features or changes.
Source / Via