Starting today, the Razer Phone Android 8.1 Oreo update is rolling out globally. The new software brings the latest software features to the device and more.
Razer entered the Android smartphone market with its focus on mobile gaming enthusiasts. Indeed, the manufacturer did justice with its first phone in terms of both the hardware and software. Powered by Snapdragon 835 processor, 8 GB RAM, 5.7-inches display with 120 Hz refresh rate and wide color gamut, the Razer Phone sets in the best specs for anyone who loves gaming on their mobile device. On the software part, the Phone offers stock AOSP experience with Android 7.1.1 Nougat out-of-the-box.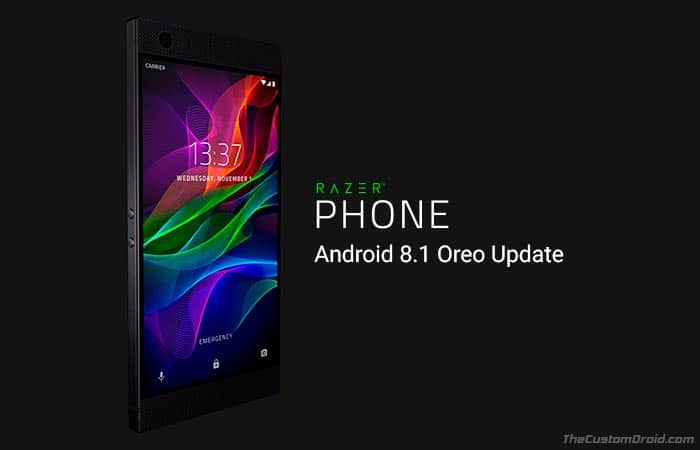 Razer Phone Android 8.1 Oreo Update Released
Razer released the Android 8.1 Oreo developer preview for the device last month and planned the official release for mid-April. The manufacturer certainly stood up to its words and is now rolling out the official Razer Phone Android 8.1 Oreo update.
The official announcement of the Android 8.1 Oreo update has been made on the official Razer Twitter channel. The rollout is incremental, which means that the OTA will reach out users in stages. According to the official tweet, it will take up to 10 days for the OTA to show up for everyone worldwide.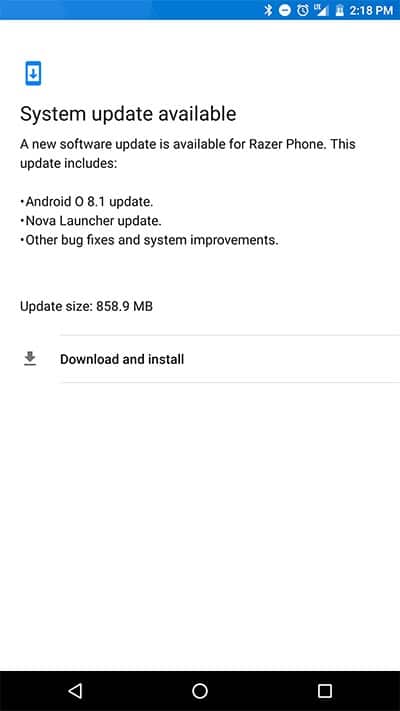 For those who have received the OTA notification can confirm that the new software includes the updated Nova Launcher, which is the default launcher for the Razer Phone. To add, it also brings certain unnamed improvements and bug fixes. Since the update is based on Android 8.1 Oreo, it will include all the under-the-hood changes and new features like Picture-in-Picture mode, Adaptive Icons, Notification Dots, Notification Categories, Background Limits and more. For the complete list of new features, you can visit the official Android Oreo webpage.
A few other things to note is that it brings Project Treble compatibility, new Dolby Atmos app, new display profile, and February 2018 security patch. Users at Twitter are already full of joy seeing their device is being updated to the latest Android version.
Via: GSMArena