Almost 2 days into the release, and we are already ready to root Android O Developer Preview. Yes! You have heard it right. Now don't tell me you didn't try to root it already, you must have given a shot to SuperSU v2.79, or 2.79 SR3, or even phh's superuser, am I correct? Even I did.
It seems like even the God of root (Yes, some people like to call him that) – Chainfire, himself is not very keen on waiting. He spontaneously reacted to the first preview release, worked on it, and has successfully come up with a working root method.
The developer has released an early Alpha SR4 build of SuperSU v2.79 that has proved to work well with the 6P and 5X. The method has not been tested on other Nexus and Pixel devices. There's something else you should make note of.
Both the 5X and 6P suffer from a kernel panic (of yet unknown origin) if SuperSU's daemon loads at early boot – Chainfire
Chainfire still isn't sure whether the problem is on Google's end or his own, but we will know soon, once he has worked it out. Further, the panic should not stop you from rooting or booting your device into the OS. Your device may simply reboot once or may be even twice. But it will be fine.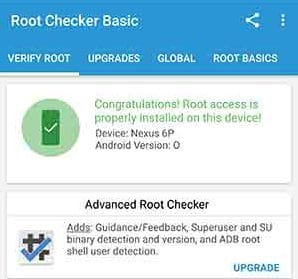 Also, simply because your apps will have root access, doesn't mean they will work completely. You may face some issues or bugs, but rest assured, they will be fixed with time.
[box type="info"] The rooting method is confirmed working by us and many other users. TheCustomDroid.com shall not be held liable for any damage caused to your device. However, we will always help you to restore back your device.[/box]
Root Android O Dev Preview
So, here's how you can root Android O Dev Preview 1 using SuperSU 2.79 SR4
In order to flash SuperSU, you must have TWRP installed on your Nexus 6P and 5X. You can download it from here (Nexus 6P) and here (Nexus 5X). Then reboot into the bootloader mode and flash the recovery using the following command:

 fastboot flash recovery twrp-3.x.x-x-devicecodename.img

You need to replace "twrp-3.x.x-x-devicecodename.img" with the recovery filename for your device. Example:

 fastboot flash recovery twrp-3.1.0-0-angler.img

When you have TWRP up and running, reboot into it. To do so, power off your device completely, then press and hold the Volume Down and Power keys until you see the bootloader mode. In there, press either of the volume keys until you see "Recovery mode" and finally hit the power button.

Now, connect your device to the PC and transfer the SuperSU-v2.79-SR4-20170323220017-ODP1-5X-6P.zip file to the phone's storage.
Disconnect the device and go to Install. Browse for the SuperSU file and confirm the flashing process.

It will be complete in a few seconds, and then you can hit the Reboot System button.
So that's how you root Android O Developer Preview on the Nexus 6P and 5X. You are free to install your favorite root apps and try if they are working correctly. If not, you just might have to be patient until the next SuperSU update.
Decrypting Android O DP1
Along with rooting, many of us would want to have a decrypted device and so you can do it with SuperSU. The decryption follows the same process, but in order to do it, you must first format the complete internal storage using TWRP and then flash the SuperSU. Doing so will help you have a decrypted device running Android O DP1.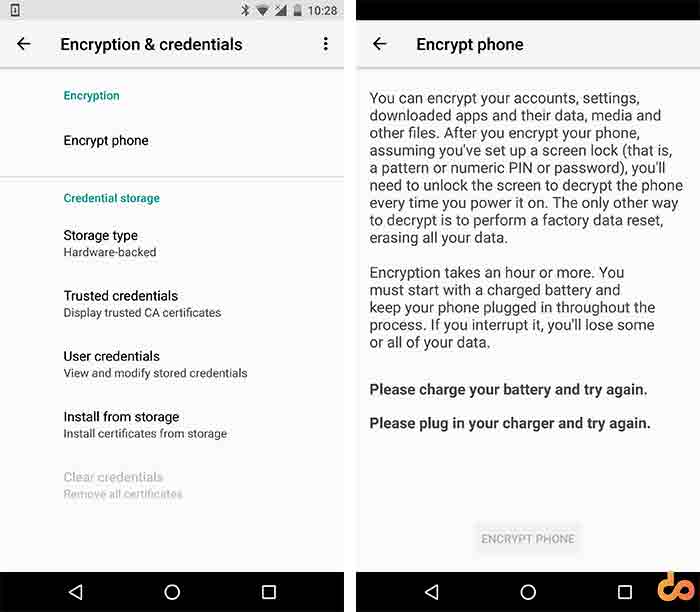 If there's any problem you face during the process, or there are any queries, you can drop a comment below. Don't forget to share this article on your social profiles by clicking the buttons below.